Technology
5 transparent objects that proudly showcase their mechanism
Luxurious yet delicate: these transparent objects won't ever feel outdated, thanks to their minimalistic yet highly functional design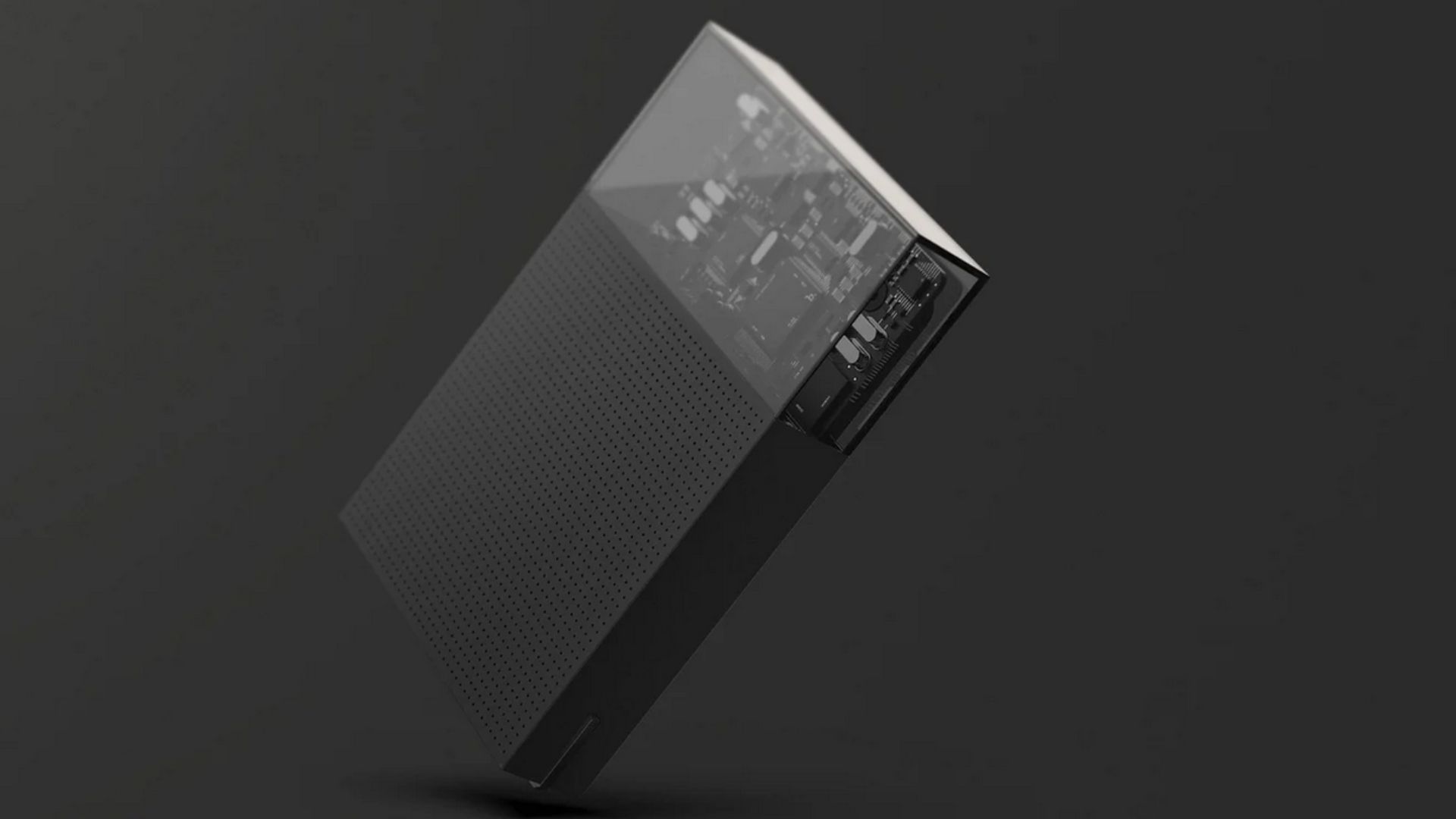 Let's take a look at some of the most impressive transparent designs that will satisfy your nostalgia for the 90s.
The 1990s were an exciting time. Back then, the design focused on individualism and was heavily influenced by fashion, videos, music, and magazines. Among the most remarkable trends of the 90s was transparency. Electronic products were made to be see-through in a way that highlighted their mechanism. 
30 years have passed, and the fun trend has made a comeback.
1. Turntable AT-LP2022 by Audio Technica
The first on our list is the limited-edition AT-LP2022 turntable – a classic example of a transparent machine with a one-of-a-kind style. It commemorates 60 years of audio excellence through contemporary aesthetics.
The AT-LP2022 turntable features a 30 mm-thick, high-density, precise acrylic chassis. It comes with a lightweight AT-HS4SV headshell, which helps decrease the resonance and holds the sensor-monitor motor. This turntable also has high-isolation, height-adjustable feet to ensure stable rotation. 
Several features make this classical piece unique. Users can hear sounds they have never experienced before thanks to the Shibata stylus' ability to pick up extremely high frequencies. Due to adjustable VTA (vertical tracking angle), the device can be used with cartridges of all heights and weights.
​​2. Phone (1) by Nothing
Don't miss the stunning work of UK-based tech company Nothing. Phone 1 follows a simple, translucent design that gives its users a unique experience. The futuristic all-in-one device seems to combine it all – impressive 50MP sensors, a Glyph Interface, ann Android software without bloatware, and more.
Our favorite feature of the product is its unusual light patterns, which notify the user of who's calling (without the need to open the phone). The same goes for other types of notifications.
In some ways, Phone 1 resembles an Apple phone (mainly due to its OLED screen), but its glyphs and transparent back are unique on their own.
3. Black by Ian Redcay
In today's era, protecting your data can seem like a mission impossible. This product aims to be a solution. Ian Redcay's Black is a device for anonymous browsing – it functions in a similar way VPNs traditionally do. 
The hardware design solution reflects the desire for anonymity and transparency on the internet and protects user data. Black combines a guarded exterior silhouette with a visible inner structure and is a solution for data encryption.
Inspired by classic and contemporary electronics, the device is small enough to fit in the palm of your hand. As the designer writes himself, 'Silent in function and understated in form, Black embodies what it grants users: obscurity'.
4. Automatic Turntable MkII by Gearbox
Over the past few years, vinyl turntables have resurfaced as novelty items gaining a lot of popularity. That doesn't come as a surprise – when it comes to sound quality and aesthetics, they're hard to beat. The MkII model is an improved version of the original Gearbox Automatic. Unlike the previous version, it has an upgraded belt drive, which provides better speed stability.
The most impressive feature of the turntable is the high-fidelity built-in valve phono stage – it's the first product in the world to have one. This, to put it simply, allows the user to plug the turntable into any line input and experience magnificent acoustics right from the box. Beautiful and functional – what else could you wish for?
5. Small Transparent Speaker by Transparent   
Another fantastic example of awe-inspiring product design is the Small Transparent Speaker by a company of the same name – Transparent. If you wish to have a truly magical listening experience, the project of the Swedish audio brand won't disappoint. Simple, sleek, yet highly functional – the transparent design reveals the bare minimum of technology required for its operation.
With its contemporary easy-to-use features and controls, the speaker provides high-quality sound. Made of aluminum and glass, it's available in two colors – black and white. Whether you wish to dance your worries away to your favorite tune or have a relaxing evening, the speaker will do its job perfectly. Like a cherry on top is the company's efforts to minimalize its carbon footprint.
End notes
The primary appeal of the transparent design is that it blends well with the more modern and minimalist design. While these products are trendy now, they will never go out of style, that's why they are an excellent choice that will stand the test of time.
Simple. Elegant. Functional. These transparent products are exactly what great designs aim to be.