Design
10 sex toy designs that go from pure functionality to beautiful aesthetics
Sex toys are thought to be some 30,000 years old, if you are to believe reports of ancient phalluses made from stone were fit for purpose way back when.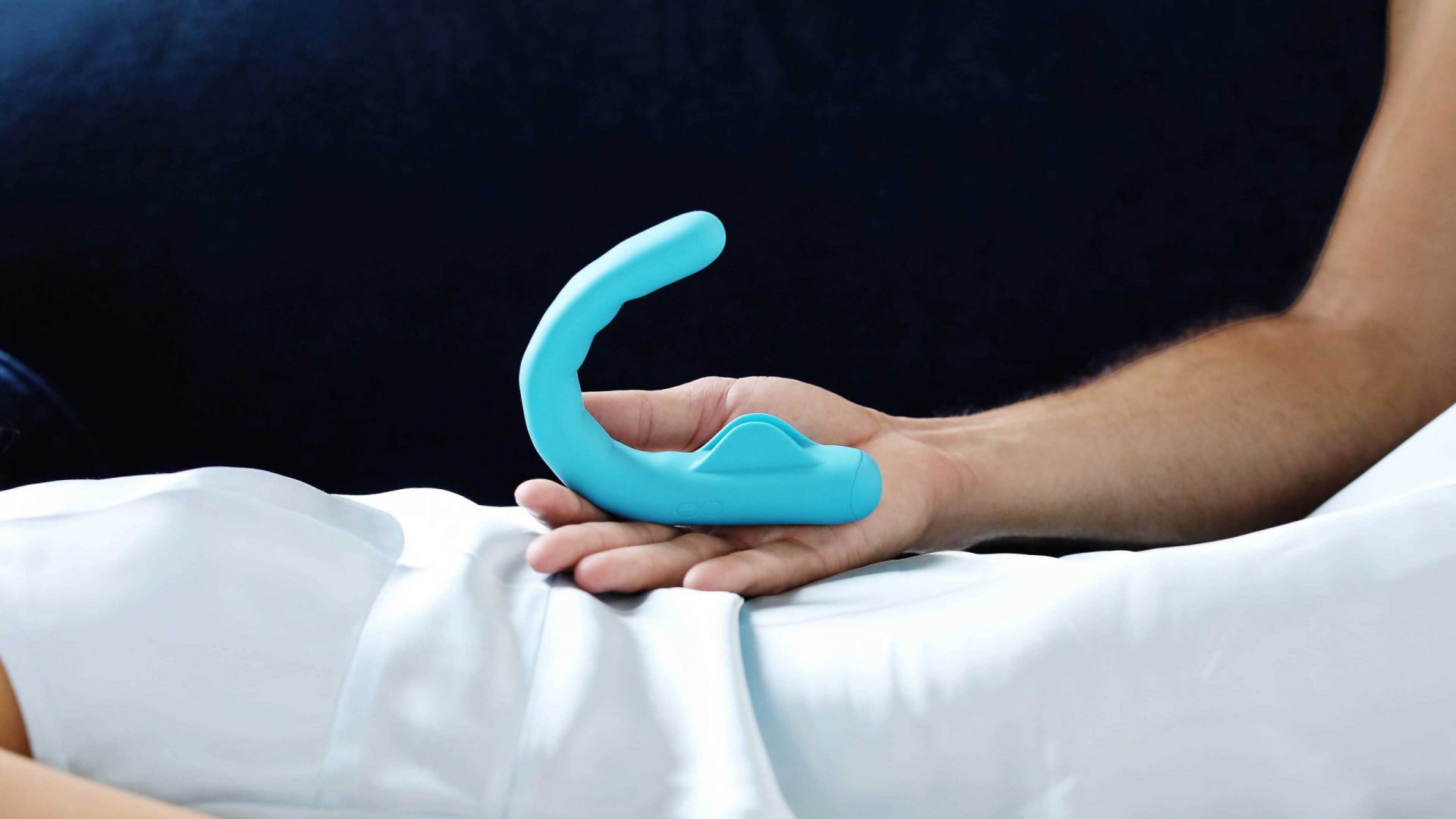 As self-care is encouraged all year round, we've curated a selection of 10 sex toy designs to put you in the mood. But before we get to those, you might be wondering where sex toys originate.
Or maybe you think you know because you've heard the story of how Cleopatra invented the vibrator using a gourd filled with bees to stimulate her genitals. It's a novel design idea but there's no hard proof that this story is actually true.
Still, sex toys are thought to be some 30,000 years old, if you are to believe reports of ancient phalluses made from stone were fit for purpose way back when. Considering that sex toys have been around for so long, it's a surprise that they've only recently been considered a valid product group.
No longer a taboo, because erotic toys have become more socially acceptable, new demands have been placed on the sexual marketplace, shifting the focus from pure functionality to aesthetics and inspiring designers to come up with desirable products.
As such, there's been an evolution in sex toy design.
There are countless Kickstarter campaigns looking to crowd-fund futuristic dildos or discreet wearable vibrators, and the entry numbers of "erotic toys" at design fairs has grown rapidly.
It might have something to do with an increased awareness of the "pleasure gap", the social phenomenon referring to the disparity between social groups (typically cis-gendered men and women) in terms of sexual satisfaction. Or, it could have something to do with technological innovation…
From rechargeable vibrators to eco-friendly models, remote-controlled sex toys and sex toys that synchronise to music, today there are thousands of different kinds with very different designs.
To celebrate this expansive collection of sexual experience, we've rounded up ten, for you to get inspired and/or aroused.
Sex toy designs – Go to:
The Osé 2 by Lora DiCarlo
The Osé 2 is the second edition of the Osé, which made headlines in 2019 when CES awarded it a 2019 Innovations Award, before revoking and banning it for being too 'obscene'.
Its successor is a dual-stimulating vibrator meant to "mimic the best kinds of human touch" using a smaller, softer G-spot massage that offers a "come-hither" motion.
Fin by Dame
Fin is a small vibrator, which is worn on the fingers to act like an extension of the user's hands when used during masturbation.
The round device features a band that slips over the fore and middle fingers like a ring, securing it between the two digits.
Tor 2 by Lelo
Fully waterproof in smooth silicone, the Tor 2 by Lelo couple's ring is USB-rechargeable and boasts six adjustable vibration settings to cater for every need.
It's designed to be worn on a penis or strapped onto a dildo, boasting a unique shape and a vibrator that's positioned to come into direct contact with the clitoris.
Crescendo by MysteryVibe
Dubbed the "world's most flexible vibrator," Crescendo can be bent to adapt to any body shape thanks to a mega-malleable silicone.
Plus, the smart vibrator has six built-in motors that you can control individually via the mobile app.
Alternatively, you can select predefined programs that determine the strength and speed of 6 vibrating motors that run along the center of the wand.
The Aeolus G-Spot Vibrator
The Aeolus might be named after the Greek God of Winds but its vibrations are down to a powerful motor that offers 3 levels of steady vibration and 9 different rhythms.
The ridges on the shaft add extra stimulation to the experience, and the slightly curved shape is designed for G-spot stimulation.
The special feature of the Aeolus however, is the heating function in the top, that warms the vibrator to body temperature.
The Palma Ring by Unbound
If you don't know what a camouflaged wellness accessory looks like then take a look at The Palma Ring, a ring-shaped vibrator you can wear in plain sight.
Palma is made with surgical grade stainless steel and available in silver and electroplated 18k gold.
Its design is inspired by the idea of wearing sexuality on your sleeve and in plain sight.
You can also wear it in the shower or bathtub as it's fully waterproof.
Eva II by Dame
Another one by Dame except the Eva II is designed for couples and, instead of on the finger, is designed to be worn inside the vulva.
The compact toy uses a pair of flexible wings that tuck under the labia for a secure and comfortable fit, leaving the user's hands free to support their weight, move around, and focus on intimacy.
Vibe by Maude
Made by chic sexual wellness brand Maude, Vibe is small and versatile.
It features a thin, bendy head that can be inserted or used for external stimulation. The best thing about this toy though is the design. It's the epitome of a sex toy intended for a design-focused audience.
Not only does it arrive in a cardboard sleeve but it's colourways include stone grey and olive green. It was also just recently unveiled in two limited-edition colours: an earthy terracotta and charcoal.
[ Read also The newest vibe – Duet Pro by Crave ]
The Sona Cruise by Lelo
The Sona Cruise by Lelo is a clitoral vibrator designed to combat age-old and incorrect assumptions about the clitoris.
Unsatisfied with the pleasure gap, its makers wanted to create a device that enables multiple orgasms. So, naturally, it created a motor that adds power when it begins to experience a high resistive load.
Dotyk by Dmytro Nikiforchuk
Dotyk, which means "touch," was created by Dmytro Nikiforchuk to provide senior-specific sensory sex toys. The concept range comprises a kit designed to be used by a couple to stimulate each individual's sense of sound, smell, touch, and sight.
It includes a "smelling tube," to allow couples to sniff each other's scent, an ear trumpet-inspired device to hear the other's heartbeat, and metal bearings that can be used as a massager. It's still a concept design.