Technology
ecobee's smart thermostat changes your home so it can save the planet
ecobee's Alexa-integrated security and thermostat platform Haven makes a home feel safer and more comfortable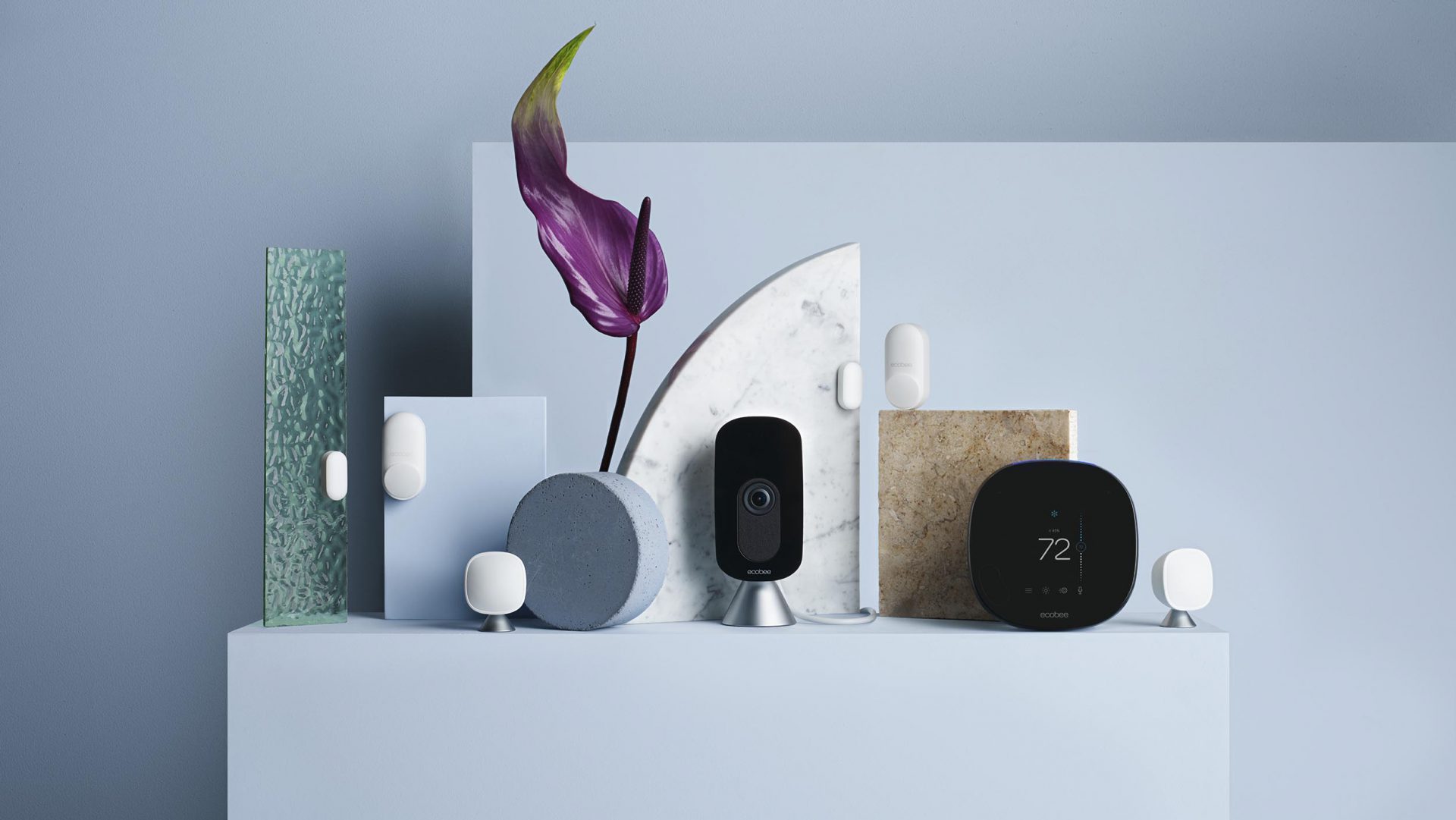 Every house should be a haven, so ecobee's decision to call its intelligent home monitoring and smart thermostat platform exactly that feels like an appropriate choice.
Not only does it include smart thermostats that make temperature regulation both smooth and efficient, it also features smart sensors and cameras to make a home effortlessly secure and radically simple to manage.
At the core of ecobee's Haven offering is its SmartThermostat with voice control, which helps people reduce energy consumption using intelligent climate control to learn users' preferences and suggest the appropriate changes.
It also helps users save money whilst staying in control of their heating whilst home or away.
As is the point with all smart home technology, ecobee intends to make running a household feel effortless.
So it uses a voice-control feature on the SmartThermostat Pro that connects with Alexa.
Meanwhile, a mobile app offers users full mobile control of their home's temperature whether they are lying in bed or on their way home from work.
Engineered to save the planet
ecobee's story starts with Stuart Lombard whose personal environmental goals in 2007 inspired him to program his own thermostat to conserve energy whilst away on holiday.
When he and his family returned home to Toronto to a shockingly cold house, he began to envision a better efficiency solution that could conserve energy without compromising comfort.
In that same year he founded ecobee, a Canadian home automation company whose mission is to solve problems with comfort, security and conservation.
Today, it tries to achieve all of this through a complex suit of smart technology, at the center of which is a clever thermostat.
A tech-packed device, an iconic squircle shape, a crisp glass finish and LCD screen, offers a vivid color display and enhanced touchscreen sensitivity for intuitive control.
Inside, a powerful quad-core processor, enables advanced machine learning and AI for improved natural language processing and speech detection.
With this kind of power and intelligence, Ecobee claims you can see up to a 23 percent reduction in heating and cooling costs, supporting ecobee's founding principle of planet positive innovation.
ecobee does more than just smart thermostats
Its product range includes security cameras and smart lighting controls.
It also does a range of sensors to detect temperature and contact within the home so it can adjust the relevant technology.
For example, if it senses someone in the living room it can increase the heating just in that room, or if that same person opens a window it can decrease the temperature accordingly.
These sensors also double as a security feature to alert you to unexpected events when you're not at home.
Users can see everything from the live camera view to real-time temperatures, and even communicate directly via the SmartCamera's built-in speaker.
Other additional features include 30-day video history and smoke alarm detection (which it listens out for, it doesn't actually detect smoke).
Curious to know more about products ensuring home security? Don't miss The August Wi-Fi Smart Lock.
Smart, secure and private
Unlike other smart cameras that constantly send video to the cloud for processing, the ecobee SmartCamera with voice control is equipped with an 8-core processor and packed with enough processing power to eliminate cloud-based analysis, instead employing on-device analysis – video clips are only shared to the cloud when the camera is armed and motion is detected.
ecobee has also introduced mandatory two-factor authentication to guard SmartCamera users from unwanted third-party access.
Meanwhile, the Haven platform offers three monitoring settings: Armed, Armed-Stay and Disarmed.
Customers can adjust which sensors participate in each setting to meet their specific needs.
By employing these smart entry and monitoring features, ecobee Haven understands when residents are home and when they are away – including recognizing which family member is coming and going.
It's comforting to know that ecobee Haven can easily assess the difference between a known occupant and an unknown intruder, providing better context around activities at home and minimizing unwanted anxiety.
Building a hive with ecobee's smart thermostat
As mentioned before, at the core of ecobee's Haven offering is the SmartThermostat, which forms a base for the company's security subscription.
While the ecobee SmartCamera offers a live feed for free, you'll need to subscribe to the Haven cloud service for $5 per month (or $10 per month for homes with multiple cameras to record video).
You can also add cameras and door/window sensors for added security for peace of mind across your entire home, no matter where you are.
Interested in design for smarter homes? Head to AirBird: The origami-style sensor that chirps to warn of air pollution.