Technology
Lenovo Smart Frame displays your memorable moments and favorite art pieces on a digital canvas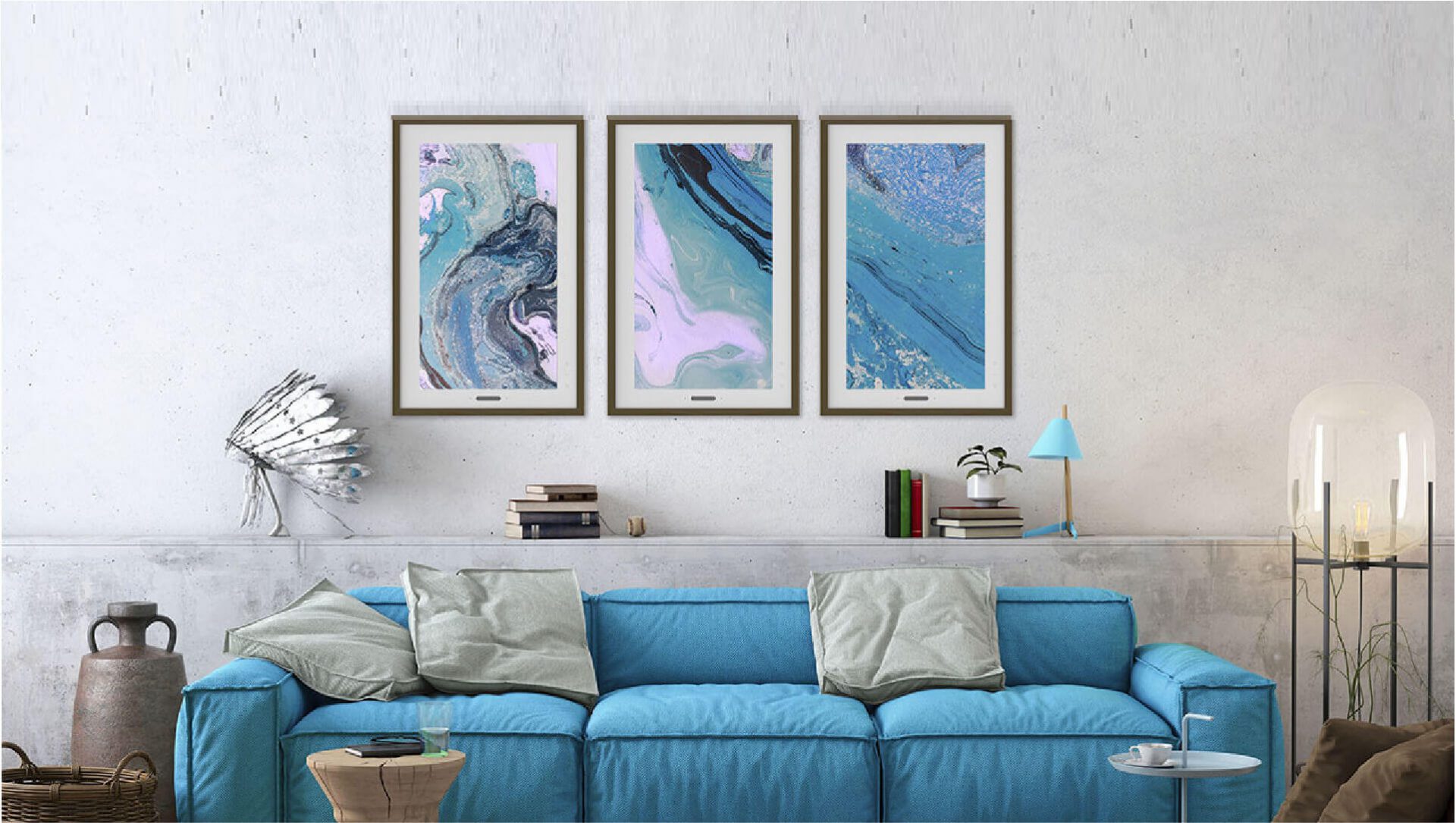 Lenovo Smart Frame features a 21.5-inch display, designed to exhibit a personalized selection of photographs or wall art.
Lenovo's latest product combines superior technology with a revolutionary wall mount design and convenient touchless controls. All of these features are encased in an elegant digital photo frame designed to remind you of those preciously captured moments.
Why the Lenovo Smart Frame? To decorate home walls with pictures and artworks and update them easily at any preferred time
Photographs preserve our most memorable memories and take us back to that very moment every time we look at them. No matter how big your home or office is, there is simply no room for all of your favorite photographs. With Lenovo Smart Frame you can connect to Google Photos at any time and play, continue or pause through a photo or video slide of your favorite shots, illustration, or art pieces with a range of hand gestures.
The minds behind the Lenovo Smart Frame – Lenovo
Lenovo Group Limited, or Lenovo, is a Chinese multinational technology company, founded in 1984 and headquartered in Beijing. It is one of the world's largest companies that designs, develops, manufactures, selling personal computers, tablets, smartphones, and a whole other range of electronic devices. Along with Lenovo Smart Frame, they released a Lenovo Smart Display and Lenovo Smart Clock, all part of a collection of devices designed for the smart home space.
Materials & Techniques – Liquid-crystal screen technology display with a metallic frame
The Lenovo Smart Frame features a high resolution 21.5" IPS screen with a matte screen finish and an anti-glare layer, enabling images to be marveled at and viewed at any brightness setting or time of day.
The frame is made from iron-grey aluminum with a sandblasted front and brushed aside. Users can choose from a gallery of optional frame colors and materials to better suit their individual tastes and interior designs.
This high-end tech product has a snap-on mounting system that enables you to rotate the frame 90°, allowing you to display your images either vertically or horizontally, at any time. The system also keeps the Lenovo Smart Frame's power cord from unsightly tangles, while keeping your room neat and minimal.
If you are curious to know more about smart products for your home, don't miss SwitchBot turns your window curtains smart in one step.
Style & Aesthetics – It almost looks like a real painting
The product has a versatile, minimal design that adapts easily and naturally to the surrounding environment. The color tone sensor adjusts the picture's brightness in accordance with the ambient light in the room for a more natural and aesthetic viewing experience in your living room, bedroom, or study.
Rediscover your memories and premium artwork through unique features
The digital frame connects with Google Photos and curates your photo album by choosing the highest-quality images from your collection and then automatically composing them into digital collages to maximize the number of images viewed at once. It also comes with a free app featuring hundreds of art pieces that can be displayed throughout your home.
As additional features, the Lenovo Smart Frame will have a microphone, dual speakers, and buttons for adjusting the volume and other attributes.
Design memento – Lenovo's latest innovation is a smart piece of art
The transcended design of the Lenovo Smart Frame makes it look more like a piece of art displayed in an art gallery than like the latest tech innovation. Its matte screen looks more like a canvas than a digital display, and its design overall adapts easily in your home decor, capturing your attention every time you pass by it.
The writer's opinion – Elevate your photo memory and your home design
I believe that a photograph represents a certain memory, feeling, and a certain glimpse, captured in an eternal frame. Every time you take a look at it, those feelings and visions overwhelm you.
Lenovo Smart Frame exhibits your photographs on a premium canvas-like screen and makes you feel better by showing you captures of your happiest moments.
If you want to know more about products that are innovative and minimal in design, don't miss Pura-Case lets you purify your clothes with ozone.