Home appliances
Meeting your clothing needs, from delicate silks to cozy woolens
Sono redefines fabric care by presenting a cutting-edge lint removal solution that seamlessly blends advanced technology with a user-friendly design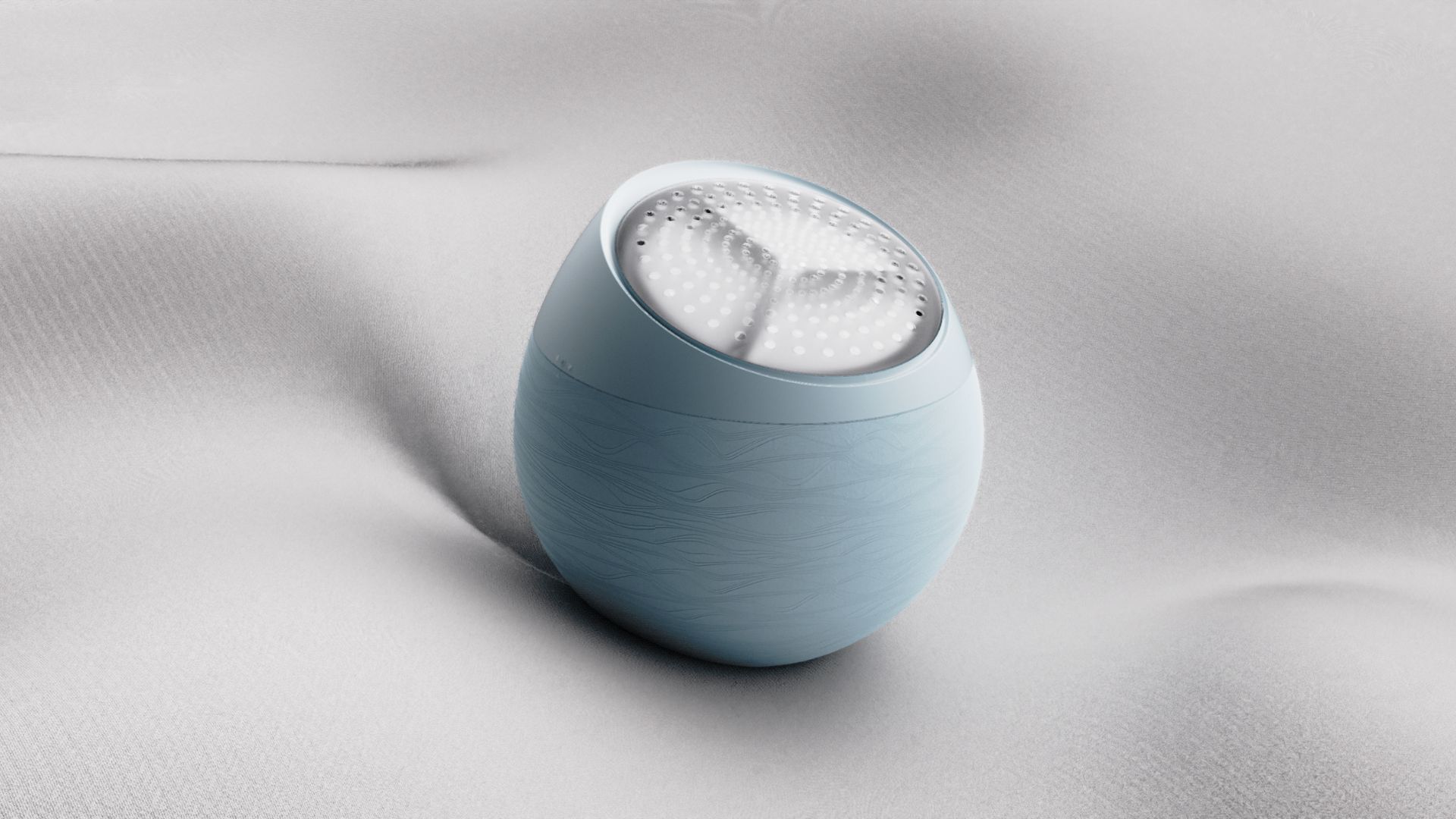 Designed by Turkish designer Elanur Aslan, Sono lint remover aims at reshaping the fabric care landscape with its innovative lint removal solution, seamlessly blending state-of-the-art technology with user-friendly design.
Its ergonomically designed shape fits comfortably in your hand, making it a breeze to glide across various fabric types, from delicate silks to cozy woolens. Whether you're at home, in the office, or on the go, Sono is a reliable device for restoring your clothing to its pristine condition.
The worldwide fashion industry produces an astounding 100 billion tons of clothing annually, a staggering statistic that underscores the immense waste it generates. The discarding of unwanted garments, frequently disposed of prematurely due to fast fashion trends, not only leads to overflowing landfills but also imposes a significant environmental burden.
I had a chat with Elanur Aslan to better understand how the idea developed and what defines it in terms of design and future prospects.
What were the driving factors behind the creation of Sono Lint Remover?
Elanur Aslan:
"The emergence of Sono Lint Remover can be attributed to two primary issues and innovations. The first of these issues is the escalating trend of consumerism, which has gained significant momentum in recent years.
Many individuals unconsciously incorporate into their daily lives the practice of discarding old textile products and purchasing new ones at the slightest sign of wear or damage."
What distinguishes its innovative features in contrast to existing solutions?
Elanur Aslan:
"What sets Sono apart is its compact and portable design. Over the last two years, I have had the opportunity to focus on sustainability and waste management, during which I encountered the alarming growth rate of textile waste.
This realization underscored the urgent need to address this issue. Consequently, I aimed to design an aesthetically pleasing product that would resonate with younger generations, emphasizing that they don't have to part with their favorite clothing items prematurely.
The second key objective of Sono's design revolves around addressing the ergonomic challenges commonly associated with existing lint removal products in the market. Sono's objective is to create a solution that allows individuals to effortlessly remove lint, even while wearing their sweaters, through a simple and intuitive swinging motion.
Furthermore, I strived to make Sono not only functional but also an aesthetically pleasing and attractive addition to any makeup table or wardrobe compartment."
Regarding the Color, Material, and Finish (CMF) aspect, what approach did you utilize to tackle it?
Elanur Aslan:
"I adopted a user-centric approach to tackle the Color, Material, and Finish aspects of Sono. The design of the product's body was influenced by the typical texture and color preferences of the target audience."
Who is its target audience? How did size the potential market?
Elanur Aslan:
"Lint remover devices already occupy a significant portion of the market, but my aim is to introduce the concept of "reuse" to individuals who are not yet familiar with this market."
Have prototypes been developed and tested yet? If not, what are the subsequent actions planned to bring it to the market?
Elanur Aslan:
"Research on ergonomics, modeling, and mockup creation has been conducted. However, the product's prototyping phase has not yet commenced."
How does your solution contribute to sustainability?
Elanur Aslan:
"I've been conducting research on biodegradable materials and their applications for a considerable period. At present, my goal is to manufacture the transparent section of the product's functional surface using a green polymer.
I can confidently state that the remaining body of the product will be crafted from materials that are convertible, reusable, and recoverable, like metal and silicone. My choice of silicone in a sustainable product is driven by the desire to dispel the common misconception that silicone is not recyclable."