Design
Is Space Age design making a comeback?
Discover how a recent intrigue in space exploration is inspiring a revival in space-age inspired design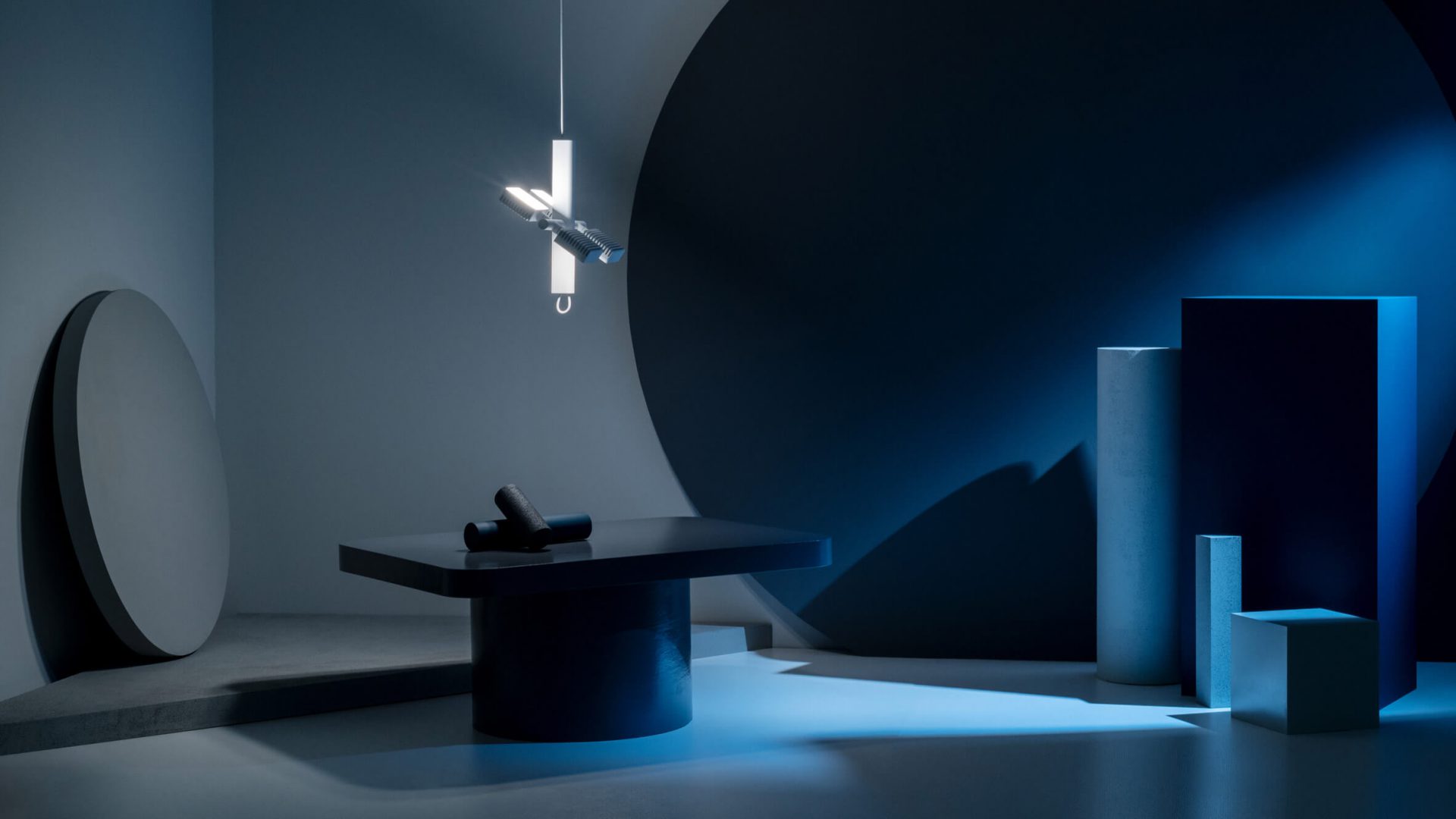 When the United States set its sights on the moon in the 1950s and 60s, it was inevitable that space exploration would inspire an age of innovation in the world of design. From rocket-shaped vehicles to futuristic kitchenware, humanity's fascination with the cosmos offered an infinite source from which to draw from.
In the decades that followed, an undulating and curvaceous aesthetic encouraged a whole generation of designers. Pod-like furniture inspired by space capsules was recurring, lighting designs became celestial, and revolutionary plastics were the chosen medium of many who wanted to push the limits and create a sense of otherworldliness. 
[ Read also What do we mean with Space Age Design? Here is a brief history ]
Now, thanks to a few space-faring billionaires (namely Elon Musk and Jeff Bezos) and the privatisation of space flight, space travel is back on the agenda. Steamrolled by their billions, several private companies such as SpaceX, Blue Origin and Boeing, have taken a large part in research and innovation ushering in a new era of space exploration.
As a result, designers are increasingly turning their attention to the skies as a way of revisiting themes linked with the twentieth century. Experimentation, technology and optimism are defining a series of objects that demonstrate how a revival in space exploration is influencing product design today. Let's take a look…
1. Undefined Speaker Station by Younghoon Lee
Seoul-based industrial designer Younghoon Lee has designed the Undefined Speak Station, which takes inspiration from the docking mechanism used by the International Space Station.
It comprises an amplifier, charger, woofer, mid-range speaker, tweeter and a receiver that stack on top of one another. The design is intended to resemble the modern and minimal aesthetics typically associated with NASA.
2. Spacetime furniture by Dmitry Kozinenko
Inspired by the epic science fiction movie Interstellar, the Spacetime furniture collection is characterized by a monochromatic aesthetic that is further accentuated by a warping series of lines across the surface.
Designed by Dmitry Kozinenko, the collection features black coffee tables that wrap around a detachable stool. This is inspired by the warping of an accretion disk in space around a black hole, which bends the light to create a halo-like effect.
3. The Planet from MZPA
The Planet from MZPA interprets the boundaries of personal space with a pod-like armchair housed inside a geodesic cocoon. 
A great alternative to space dividers, inside the chair, is a padded interior that offers respite from the outside world. It's made from 51 triangular plywood panels with a protective layer of oil wax connected to four metal legs.
4. U33 Modular Pendant Lamp by Shift
Mexican design studio Shift created this futuristic modular pendant lamp by repeating a single hexagonal pyramid shape multiple times. Using fluorescent pegs, up to ten lamps can be fixed together to create an expandable lighting array. 
The design seems to be influenced by the shape-changing robots from the science fiction action film series Transformers.
5. Aphelion chair by Dmitry Kozinenko
Dmitry Kozinenko has also created the Aphelion chair concept with a slim frame that resembles a solar system. 
The three-legged seat features armrests and a backrest made up of multiple aluminium tubes. These tubes extend from the back of the chair to create successive rings, each of which holds its own planet-like ball.
6. OYO Nova Gym by Paul Francis
The OYO Nova Gym is a portable workout system that uses NASA fitness technology. The full-body gym comprises two T-Grip handles and nylon-coated stainless steel cable designed to be durable under high resistance loads. 
This portable device uses a patented technology called SpiraFlex, which has been developed to keep NASA astronauts fit on the International Space Station by replacing weights with a resistance technique that doesn't depend on gravity.
[ Curious to know more about innovative workout experiences? Head to Forme Life is a new digital personal trainer hiding behind a mirror ]
7. Nominal Pen by Mercator London
In celebration of SpaceX's achievement in sending humans to the International Space Station, London-based design studio Mercator created a precision-engineered desk pen modelled on the company's Falcon series of rockets. 
Dubbed the Nominal Pen, it features retracting mechanical legs that allow the pen to stand on its own and a magnetic capsule that detaches from its steel body. The pen is made of 34 individual components, most of which are CNC-machined to precision in 316L stainless steel and aircraft-grade aluminium.
8. Aria by Aleksander Matecki & Janusz Skierkowski
Designed by US studio Mateko, Aria is a Hybrid Air Purifier system that detects and eliminates 99% of all indoor air pollutants using a combination of classic carbon filter technology and natural vegetation.
The purifier's sleek cylindrical design is an effect of its function sucking in the air at the base and directing it upwards to the roots of a plant that serves as decorative greenery as well as a natural purifier. The device was inspired by NASA's report on the natural power of a plant's roots.
9. Magnet Driver Space Rocket by Micaton Ergonomics
Micaton Ergonomics created the Magnet Driver Space Rocket screwdriver with a full spectrum of stem and bit sizes to aid in the repair of mobile devices, tablets, laptops, cameras, computers and any other products with small screws. 
The screwdriver was created to commemorate the 50th anniversary of the Apollo 11 moon landing. Details of the Moon and the place and date of the first man landing on the moon are intertwined into the different pieces in the toolkit.
10. Dorval by SCMP Design Office
The Dorval pendant light is part of a series of unique lighting fixtures inspired by the International Space Station and contemporary aeronautics. Created by SCMP Design Office, it features four heads arranged around a cylinder that is fixed to a cross-shaped aluminium core with rounded edges, like elements on a satellite or space station.
The lights have ribbed, frosted LED panels with linear, slatted backs and you can rotate them individually by 360 degrees.
[ How did space exploration influenced product design? Don't miss A brief history of Space Age design ]