Design
How Milanese company V12 Design merges the engineering approach with a design vision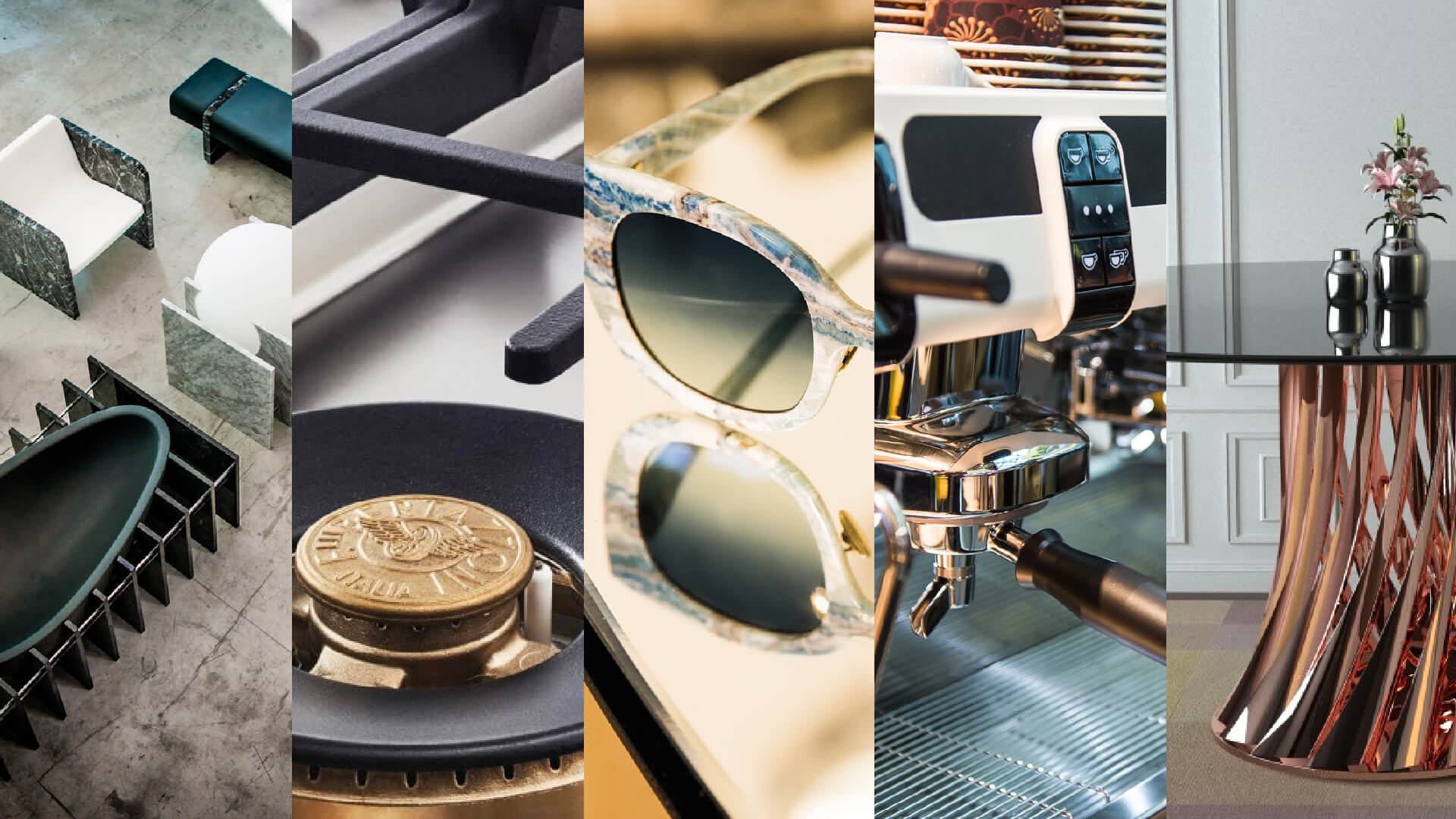 Explore how the forward-thinking company V12 Design tackles varied business issues of its clients, guiding us to reset the understanding of the meaning behind the word 'design' and rightly interpret it to its full potential.
Design is a tricky and complex matter. A multitude of inputs is combined to generate an even wider multitude of potential outputs. Various sets of knowledge, skills, and activities are blended together to provide answers, innovative ideas, and unprecedented solutions.
As many find themselves attracted by such variety and creative freedom, only a few succeed in managing the complexity of the discipline and truly leverage it. Among these, we find Milan based company Valerio Cometti+V12 Design, operating in the field since 2005 and offering a comprehensive range of design services to prestigious international clients.
Defining themselves as Creative Solution Provider, V12 Design combines a truly engineering-based approach with a design-oriented vision, combining technical issues with aesthetics in every challenge they face, generating solutions that take shape through an iterative cycle centered around the needs of the client.
Entirely embracing the multidisciplinary essence of design, V12 Design operates across product, graphic, and service design, offering also branding, engineering and coaching services. As a new project always begins with identifying a problem that a client is facing, the ultimate value provided by V12 Design takes shape through the Deep Design Thinking approach: after a thorough analysis and evaluation of multiple scenarios, a dedicated business unit is launched within the client company, complete of branding, product lines and deployment plan to execute the outlined solution.
With a comprehensive understanding of the discipline, V12 Design uses design as a strategic tool for its clients, helping them to understand which direction is best to take and how to do so, implementing a plan and carrying out its execution.
When he is not busy working alongside his team of designers, engineers, and creative minds, Valerio Cometti, founder of V12 Design, also leads workshops for the management teams of big corporations, introducing them to the power of creative thinking and infusing the designers' mindset among people that have never been trained to approach a business problem combining strategic and creative components.
The vast experience of V12 Design was gained by working with numerous clients grasping an in-depth knowledge of a large variety of business sectors and processes. From start-ups to large multinational companies, scattered around different parts of the world, the client list of V12 Design features LaCimbali, Ferrari, Brionvega, Riva 1920, Bertazzoni, Faema, Budri and many others.
Let's now get an overview of some projects that V12 Design has worked on to get a better grasp of what it means to be a Creative Solution Provider and the actual impact that this company brings.
Alpha LCD TV for Brionvega
Every design lover has stumbled across the Algol television by Brionvega, first presented in 1964. The brand is a true landmark of Italian design, releasing numerous iconic home electronic devices, remembered as timeless design pieces.
In 2007, V12 Design was commissioned the creation of a new television by Brionvega which would feature a modern LCD screen. The team interpreted the heritage of the brand adapting its signature modernist curves and contrasting materials, into a contemporary aesthetic. The product was engineered to feature high-quality speakers and a DVD player in the lower part of the piece.
The look & feel of the remote was also closely designed to perfectly match the television, in order to fully tune in the viewer into the Brionvega experience.
M100 for LaCimbali
LaCimbali being the world's greatest manufacturer of professional espresso coffee machines it produces on average 200 machines per day and its products can be found in over 100 countries around the globe. Past products by LaCimbali were signed by some of the great masters of Italian design such as Castiglioni, Bonetto, and Sottsass.
Valerio Cometti and his team have been working for this prestigious brand for more than 10 years: back in 2012 V12 Design was engaged for the creation of the M100, celebrating the 100 years of the company with a machine that would pay homage to LaCimbali's heritage while taking a bold step into the future. The result is a perfectly balanced mix of aesthetics and functionality: the red details remind the brand's iconic color outlining the solid body that encloses the technology to achieve the highest quality coffee extraction process.
This sculptural object is actually a highly sophisticated piece of equipment with Bluetooth connectivity, digital control of both water temperature and pressure, a true mechatronic work of art capable of delivering the best coffee in any location across the world.
Marble Eyewear for Budri
Italian company Budri is involved in all sorts of high-end projects related to marble, from the interiors of high-end fashion brands to hotels, private residences, and even furniture.
V12 Design was involved in the highly challenging project which aimed at creating a collection of marble sunglasses, responding to current style trends while ensuring light and resistant frames. Creativity, engineering, and sophisticated craftsmanship come together in such a challenging project.
Branding for Ca' Zampa
Ca' Zampa is a large structure for veterinary services offering different types of support to medical pet care from visits to surgery.
V12 Design was asked to develop the whole brand identity for the company, starting from the naming and the logo, but they decided to take an extra step and also commit to creating the interior design concept for Ca' Zampa veterinary structures. The result is a modern and neat interior to communicate the professionalism of the firm in treating pets and reassure owners, with an original predominant use of the red color in a medical-purposed space.
+Winter for Plus-t Sagl
Being one of the most comprehensive projects developed by V12Design, the +Winter heated insoles are a piece of wearable technology for winter sports enabling users to control the temperature of their feet through an app that connects to the insoles via Bluetooth.
With a full commitment to the development of +Winter, the company took care of the design and engineering of the insoles, the whole branding and storytelling for the product, and even the strategic business aspects of the launch through a crowdfunding campaign. In 2017, the product received the honorable mention at ADI Compasso D'Oro International Award.