Furniture design
A piece of furniture embodying – inspiration, meticulous craftsmanship and outstanding beauty
Named after the shape and appearance of a star, Troy Smith skillfully utilizes stretch velvet and brass to fabricate an extraordinary – Star Lounger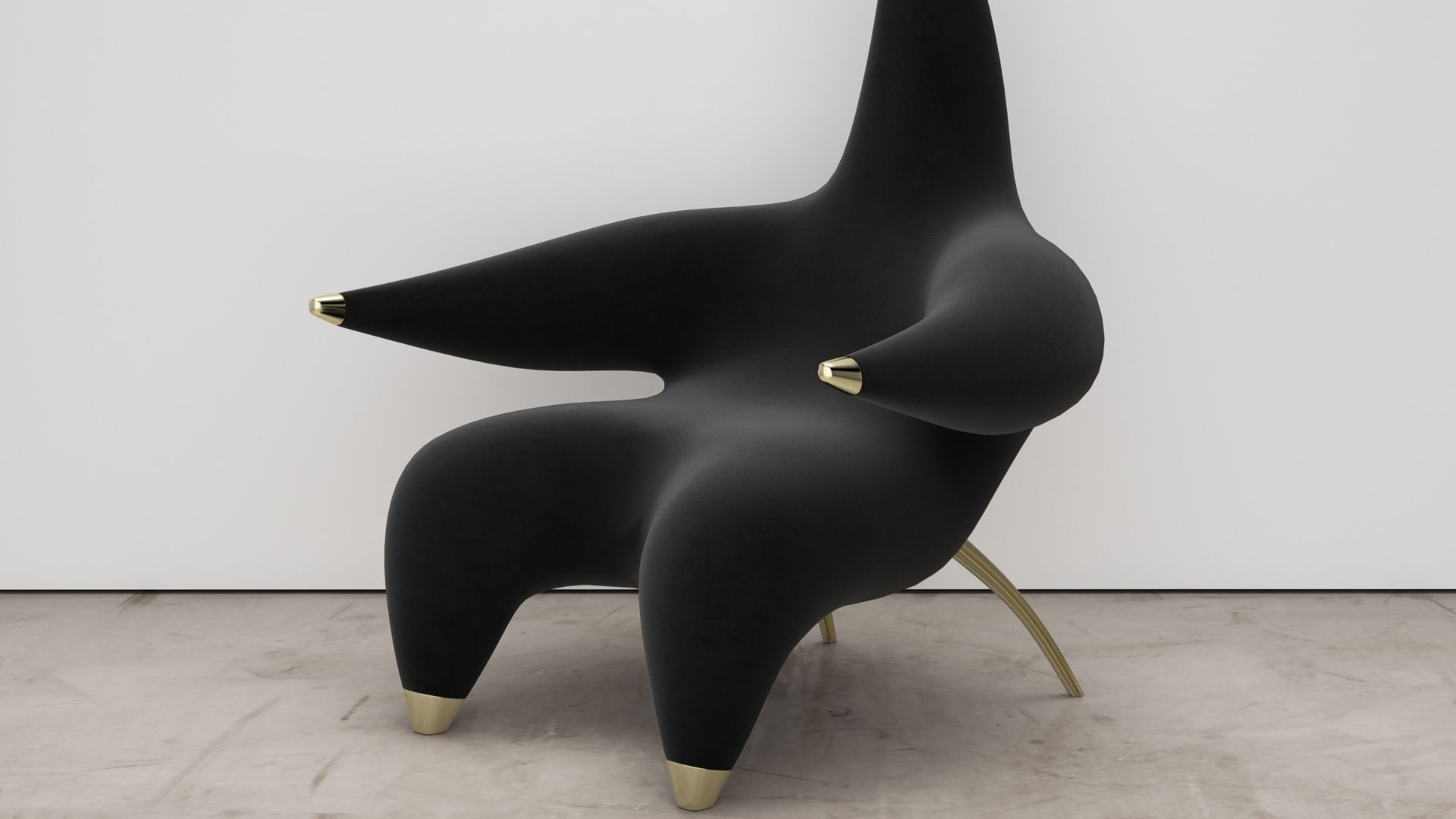 Born from creativity, research, planning and mind-bending techniques, Canadian designer Troy Smith brilliantly crafts 'Star Lounger' – a one-of-a-kind conceptual piece of furniture created from stretch velvet and brass.
"Named after the shape and appearance of a star – my aim was to break the mold, go beyond and make a sculptural work of art" says Smith.
Seamlessly exploring the highest form and design of an object, going further than just function – this chair with its luxurious aesthetic comprises originality as well as quality that can be seen and felt.
Meant to be lounged on and enjoyed, marrying functionality with humor – it's fabricated with the best craftsmanship as well as organic materials, utilizing proportion and scale.
Entirely handmade by skilled artisans – a sturdy hardwood interior frame, high-density foam, velvet and brass make this eclectic product. 
The stunning lounge chair is upholstered with black stretch velvet, cast brass legs and caps to give an intricately detailed finish that stands out.
Expressing his passion for all things beautiful – "I'm intimately involved with a hands-on approach throughout the evolution of each piece, achieving the realization of my vision" Smith adds.