Lighting design
Swarm lamp: night-time creatures from the Swedish woods
We love nature, we need nature. And we should get the chance to reconnect with it
Jangir Maddadi has a unique story and personality, and the Swarm lamp is one of his most graceful and immediate pieces. When we first met I was carried away by his energy and vitality: he teaches us how to live life at the fullest and to always aim as high as possible.
He is based in Kalmar, the old Swedish capital, where he takes care of the all stages of creation for his design pieces. I believe that it's thanks to his forward thinking attitude and determination that he manages to take care of each phase of product realisation, from the initial idea to the coordination of the whole production process.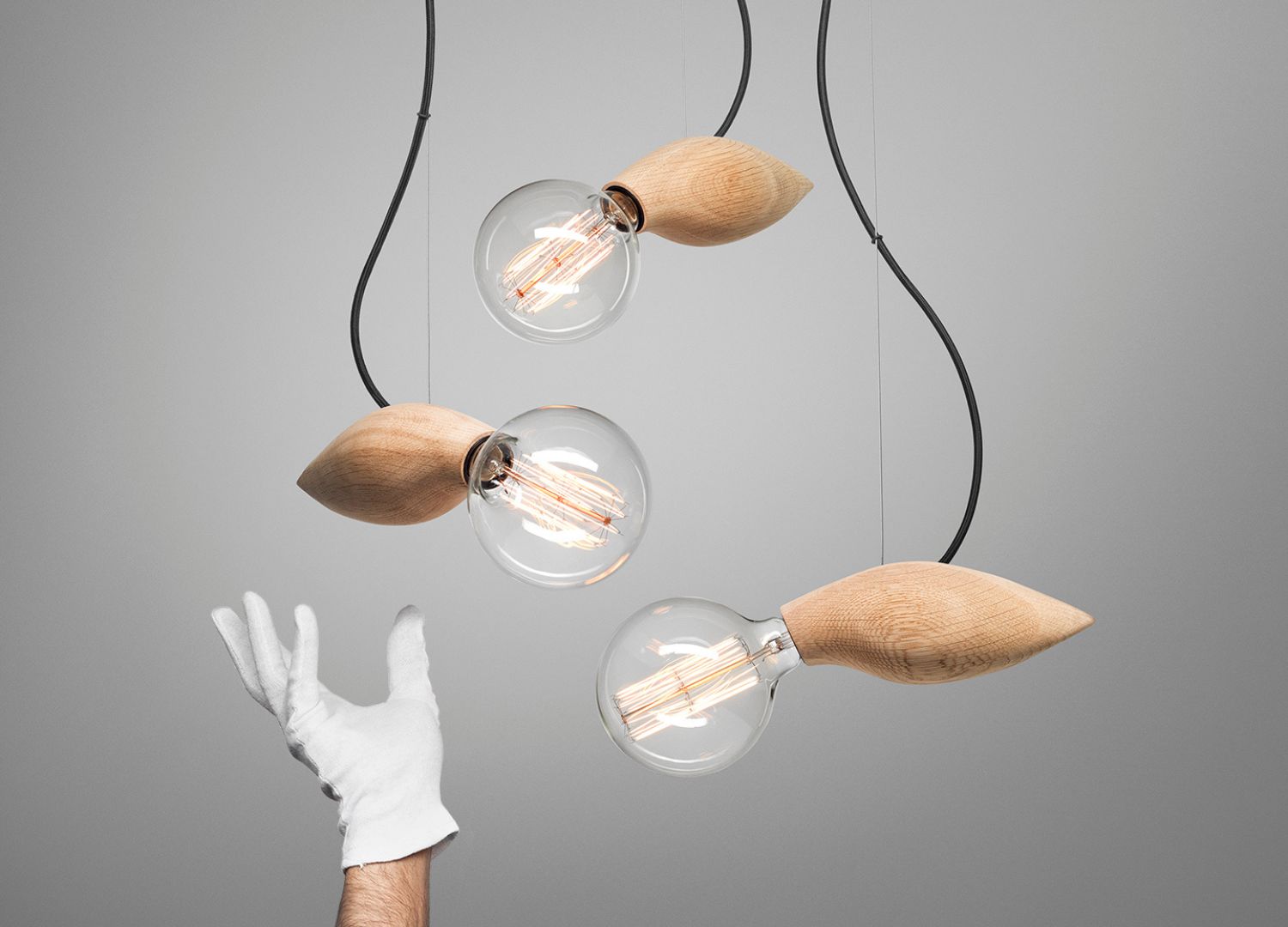 It's not easy to find a designer that built a brand around his name and manages to create objects for both public spaces and private residencies, spanning from home accessories to heavy concrete benches. 
At the end of the day, is relatively easy to spot trends and get involved to gain maximal exposure.
Similarly to the other creative disciplines, the real challenge in design is to identify and develop those elements that make a piece timeless, but without being "old" or too much inspired by classical lines. All of the designs produced by Jangir Maddadi Design Bureau have a classy appeal, meant to last in time, regardless of trends and seasonal tendencies. 
Swarm Lamp
The shape has some clear yet undefined reminder to natural shapes. The positioning of the triad, suggested by Jangir Maddadi himself, also contributes to create an instinctual, elegant combination. 
We love nature, we need nature. We should get the chance to reconnect with it, specially within our home, through simple shapes and warm materials.
"The Swarm Lamp is an archetype of flying organism. During the sketching process, I aimed to capture the essence of a flying organism in the form of an archetype, while also infusing a sense of fairytale magic and poetry.", says Maddadi.
The wooden structure is crafted to imitate the movement of airborne creatures, allowing it to gracefully sway in various orientations. This innovative design draws inspiration from mallards and bees, creatures renowned for their elegant forms, and is enhanced with the enchanting radiance reminiscent of fireflies.
Swarm is tailored to personal aesthetics: the orientation of each Swarm unit is customizable, and these lamps are available for purchase individually, in sets of three, or sets of five. This empowers individuals to select the illumination that best suits their preferences, granting them the liberty to shape the light in their surroundings.