Lighting design
RE_light redefining light performances in and out of Milanese clubs
Light plays a crucial role in all sorts of live performances, complementing sound and engaging the audience through our most developed sense. This is our chat with Milan based studio RE_light.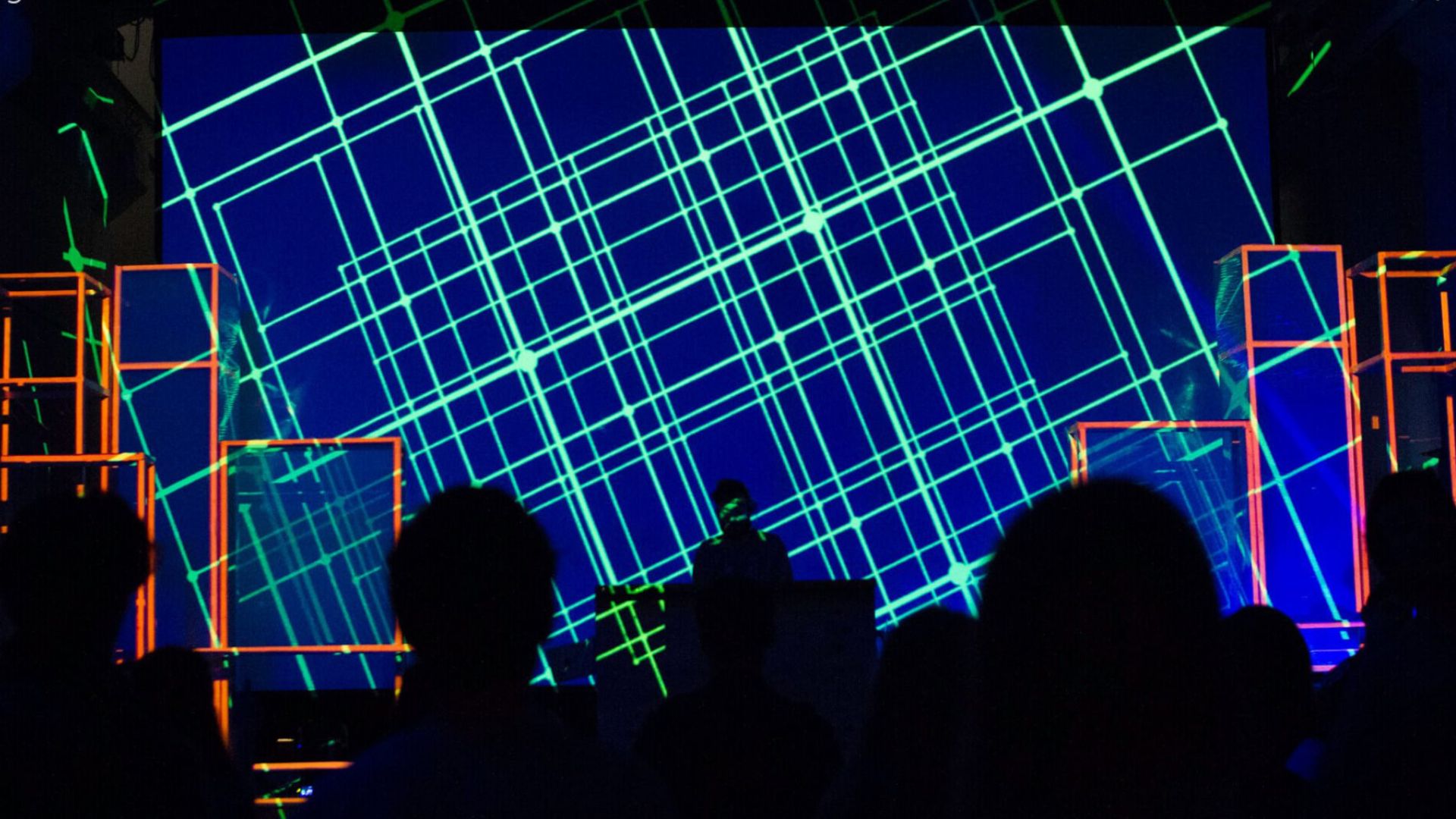 RE_light impersonate the nightlife messiah of the Milanese electronic music scene, designing light installations for live music performances: an orchestration of lasers & LEDs, guiding believers, enlightening clubbers through the path of the night.
Through darkness there is light. Light is life. We resonate on invisible waves of particles moving from a light source straight into our pupils, stimulating our nervous system, processing physics phenomena into emotional responses.
Physics, science, medicine, neurology can try to explain how light affects our brain and emotions. I can try to describe the feeling with words, but nothing will ever give you the sensation of being immersed in a crowd of people, with violent bass sound waves hitting your body and darkness surrounding you predominantly.
We chattered with Diego & Stefano from RE_light to learn more about their work and the contamination between light design in entertainment and the rest of the design industry.
Who are Diego Longoni and Stefano "Resa" Barbieri? How did your journey in light design begin?
Diego & Stefano:
"Two guys from Milan, in love with lights! Diego is a service designer from re.rurban studio, Stefano a specialized technician, working for many years in light settings. Friends since the '90s, starting to approach club culture since the early '00s: our background is built on festivals and music events.
As it was possible, we started to work in the music field, mixing two different sets of skills and two different visions: one more focused on events concepts and management, the other one on live visuals and video mapping sets for clubs.
The first opportunity to work together came in 2017, for INHABITS – Design City (re.rurban studio concept), at Milan Design Week: the event was focused on contemporary architecture, with the aim to create a vision on the city of future, in the same place where, in the XX° century, the Triennale takes place: Parco Sempione, Milan.
Many structures, tiny houses and installations were created by teams from all Europe. While daytime activities were focused on talks and visits, nighttime was dedicated to parties, with DJs and performers playing until late night: at this moment lights became crucial, turning on the structures, enhancing the architects' work."
Why RE_light? Why focus on light design for clubs and events?
Diego & Stefano:
"Clubs are the best "gym", and Milan offers the best parties in Italy. Our projects start with LED technologies, moving to lasers and sensors. And moving also outside clubs. For example, we love to work with nature, mixing it with technology: use light as a new way to talk, surrounding or hacking natural elements for the enhancement of unusual spaces.
Every installation we make with Re_light is a chance for us to acquire new skills, useful for new projects. We do that cause we want to test, to try, to explore…we're just curious!"
Lights play a central role in a musical performance. When it comes to electronic music, how does light design contribute to shaping the overall experience of a club night?
Diego & Stefano:
"Clubs, but also performers, ask for new settings every time, and it's no longer time for traditional visuals: performances need engagement, interactive spaces and unconventional light experiences. Living in a video-based society, the audience asks for strong visual stimuli. Every time we build a specific light set we create it live, understanding and interpreting the mood of the night through music.
We aim to bring people through a complete experience and this is possible beyond electronic music parties: we also work with the dub scene, live classical music and theatre performances, music videos, yoga events… We always find a way to integrate light performances with other areas of performative art and entertainment."
How is light design for clubbing & music events connected with other design disciplines?
Diego & Stefano:
"It's all about project culture: the process starts from the research of tools and technologies, moving from the context and the target analysis to testing and prototyping, to eventually reach the final setting.
The connection between methods and passion, helps us find a new solution for every project. Sometimes clients ask for specific briefs, other times we're free to interpret and propose our idea.
Light is a complex science, and also a subjective perception: walking the line between technicalities and sensations can be the right choice."
You currently keep up a collaborating with Tempio Del Futuro Perduto, a newly established cultural center and night-life destination in Milan. How did this collaboration begin and how is it developing over time?
Diego & Stefano:
"The collaboration started one year ago [2019], by sending an e-mail. We were searching for a place with an identity, where we could realize our vision: changing the approach to designing clubbers' entertainment during a DJ set, introducing new technologies and new ways to work with them.
But since the beginning, we understood that we could do more, and better.
The crew from Tempio Del Futuro Perduto is wonderful, as well as the location, which combines fascinating indoor and outdoor areas. The garden is a secret jewel in the city center, perfect for testing and experimenting with our installations."
Dream project: choose a location and an artist to work with, what would RE_light pick?
Diego:
"Planet Mars. Working with live sounds from Earth. Mechanical mirrors creating textures using sunlight."