Home decor
T SAKHI: beyond the hybrid creations of the Sakhi sisters
In between Beirut and Venice, Lebanese-Polish sisters Tessa and Tara Sakhi question our notion of identity and living, through their synergic projects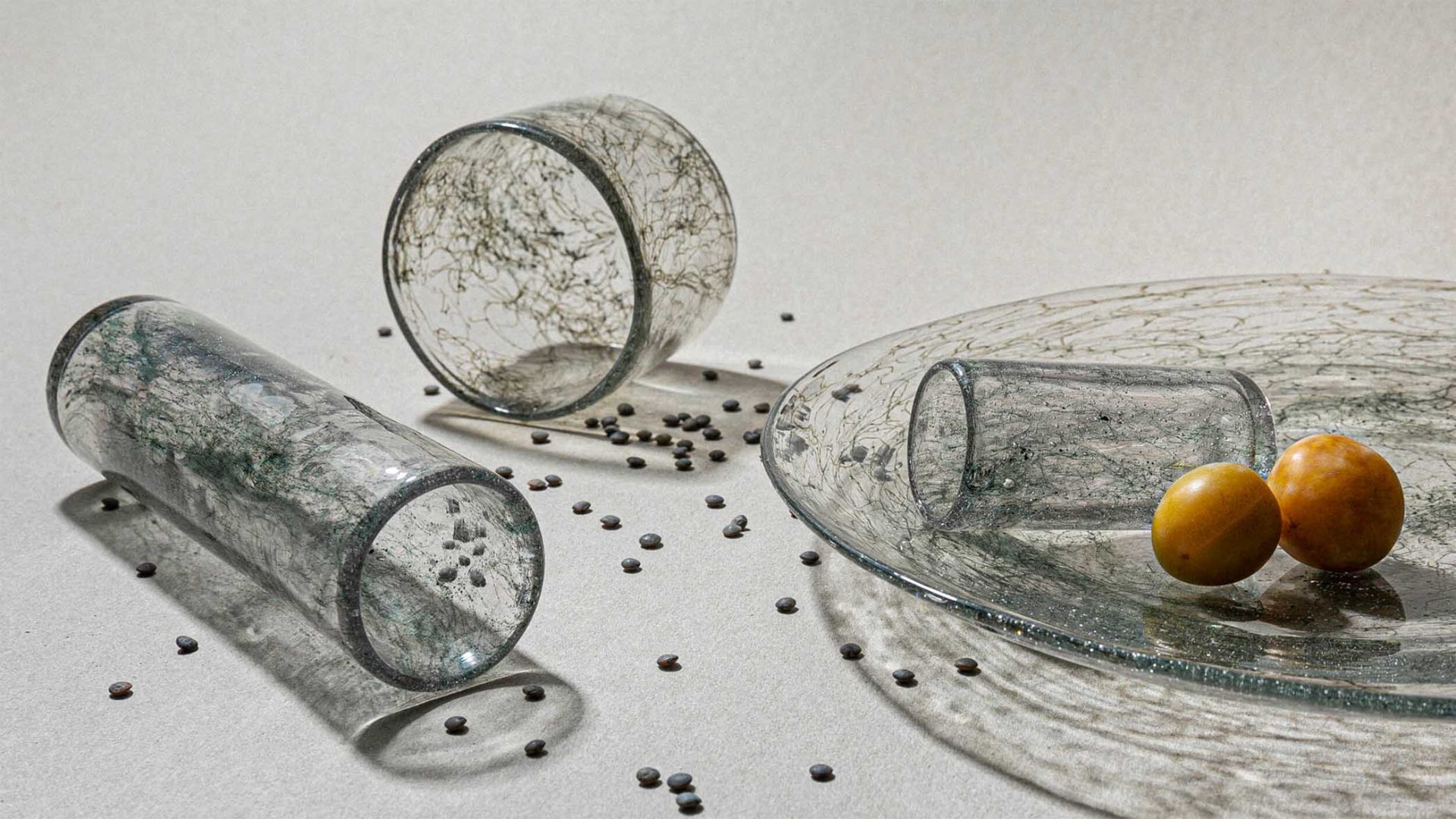 Founded in 2016, T SAKHI is a multidisciplinary design and architecture studio that focuses on projects that range from small-scale architecture, public and urban installations, to collectible objects, scenography and film. The Sakhi sisters combine craftsmanship and innovation, their occidental-oriental inspirations, and their contrasting affinities to provoke conversations and question the world we live in.
Their work has been exhibited in Beirut, Paris, Milan, Dubai and Venice, and donated to several NGO's around the world. They have participated in lectures and workshops in Dubai, Sharjah, London, Sydney and China. Their projects have been nominated for awards in China, Milan and Berlin, and have been highly published worldwide in magazines and online platforms.
Who are Tessa and Tara Sakhi? How did the journey for T Sakhi begin?
T Sakhi:
"We are sisters, born in Lebanon and raised in Beirut, our father is Lebanese and our mother is Polish. We studied architecture and overlapped a year in the same university at the Académie Libanaise des Beaux-Arts in Beirut, then Tara transferred at the École Supérieure d'Architecture in Paris and Tessa to the School of Architecture at the American University of Beirut.
It all happened very spontaneously and organically, we used to enjoy creating our university projects together so when our first client came towards us for an interior project, it was only natural we decided to work on it together and we have never stopped since.
A couple of projects later, we decided to create our own studio while maintaining flexibility for our common and separate interests, thus the creation in 2016 of our multi-disciplinary studio T SAKHI, reflecting who we are and becoming creative partners. Growing up together and being in the same household helped us acquire a similar way of adapting to certain situations, since we lived through the same experiences.
Though we are very similar, we are also very different and have different interests; Tara is passionate about photography and film while Tessa is passionate about social and humanitarian practices. This helped us create a hybrid studio that encompasses all our interests; a studio that really represents who we are."
Why focus on multidisciplinary design that ranges from small-scale architecture to collectible objects?
T Sakhi:
"At the beginning people often asked us whether we were architects, designers or artists. Our response was that we are sisters who simply do what we love and what moves us. We are curious to intersect our different interests and watch the results. We both studied architecture as a foundation, which helped us construct our way of thinking, projecting our work to a wider range of creative projects.
We are pleased to observe that our projects are part of various disciplines and clients come to us with different types of projects: each very challenging in its own way, from nightclubs to transportable nightclubs, high-end restaurants to small épiceries, private residential projects to urban interventions and public installations.
We have also learned a lot from experimenting with different materials with different craftsmen from diverse cultures: workshops in glass-blowing in Murano, macramé and bejucco in Tulum, as well as stone in Cairo. We did our first Lebanese pavilion for Abwab's 5thedition for Dubai Design Week 2019, an interactive wall portraying the socio-political barriers in Lebanon through a psychological and physiological journey to its visitors.
Our main goal is to question the times we live in and depending on the question raised in our project, we choose the most appropriate medium to express it. Each medium has its own strength, its own purpose, and often we find ourselves creating a cross-disciplinary project allowing us to create a new point of view."
Which are the main values, core concepts, or style inclinations that, above all, will always represent T Sakhi?
T Sakhi:
"We aim to move away from aestheticism as much as possible and incline towards triggering curious minds by inviting them to question with us certain aspects of our societies, identities and cultures. We work towards having visitors actively engage with our designs and participate in the creation of these projects, which gives the latter whole new layers of meaning."
We generally always start by studying together the environment and context of a project and asking the questions we want to tackle. This process helps us define the concept, which we later brainstorm on separately and present to each other our separate ideas. We question them, study the pros and cons of each presentation and highlight the points we want to elaborate on.
We are both constantly traveling separately or together in different countries and getting inspired by their diverse surroundings and cultures, so it's very interesting for us to observe how two different inspirations can merge into one solid idea.
Growing up in a city like Beirut, rich in oriental and occidental historical affluence, in a family where our mother comes from a Polish background while our father comes from a Lebanese one, helped us question the notion of our identity and our roots, and drove us to be conscious of the hybridity of our culture.
These notions are at the core of each project we undertake as they bring back Architecture and Design to their essence: their influence on the human dimension in time."
[ Read also Design as an attitude to read the world with David Dolcini ]
You recently worked on the coffee-table collection 'Reconciled fragments'. Can you tell us how the project came to be?
T Sakhi:
"We visited a marble factory in Lebanon and noticed beautiful residues of marble slates that were put aside. We then decided to collect fragments alongside recuperated brass powder from a metal factory; we dispersed them in a wooden mold. Pigmented green resin was later poured to unite the materials into one rich texture with an uncontrolled pattern.
After solidification, the resin slate is cut into a 2 cm thickness and carefully hand-crafted to chamfer the edges of 5 mm and allow transparency in the material that highlights the different layers of depths of the aggregates.
The series is produced in Beirut by local Lebanese craftsmen 'The Piece Makers and Marm Group', an important solidarity to encourage and promote local production after Beirut's economical collapse and the devastating blast on the 4th of August."
'Reconciled fragments' is made from recycled Forest Green marble and brass powder. What were some of the challenges you encountered during the process?
T Sakhi:
"Our main focus was to make use of debris to create a solid whole and thought of a flexible material such as resin to hold all the pieces together. We then started doing small samples of different colors of marbles and different colors of pigmented resin.
It was quite a liberating process! We followed an organic production process, taking one step at a time, trial and error, with no strict final design in mind to follow and finally ended up with the results we have. We were very intrigued by the outcome of the samples achieved and then transposed the method to bigger surfaces where the textures, the transparencies, and the aggregates morphed beautifully.
This collection is the typical functional object for a home, where you sit around it and yet can observe the tiny details in it, like an artwork hanging on a wall, yet it has a function."
Many believe failure is a requisite for innovation and success, do you agree? Could you share with us some failures you went through in your career and what did you learn from them?
T Sakhi:
"Absolutely! We see 'failures' as 'experimentations', with trials & errors, all those attempts that occur along a production process shaping an idea into a project.
The way we grow and evolve as human beings is by failing. We like to see "failure" as "encounters" or "challenges" that we learn from. One of the first challenges we faced and immensely learned from was starting to work together as sisters and learning to set limits between each other, and listen to each other while working.
At the beginning, we often failed to prioritize work over our emotions, and that stagnated the process of our first projects. With time, we learned the beauty of a true collaboration and shaped a complementary solid mind. Ironically on the other side, it allowed our relationship as sisters to evolve beautifully!"
What's next for T Sakhi?
T Sakhi:
"After Beirut's devastating 4th of August explosion, we have moved to Venice and are currently working on a residential project in Dorsoduro, a collection of mouth-blown Murano lighting sculptures and a public installation at Giardini della Marinaressa for the 5th edition of The European Cultural Centre "Time Space Existence", opening in parallel with the Venice Architecture Biennale on May 22nd 2021, and will run until November 21st 2021.
We are collaborating with Irthi Contemporary Crafts Council to create an interactive installation entitled "Letters from Beirut", a handcrafted poetic project in honor of the Lebanese community that highlights the power of words.
The project is dedicated to restoring genuine dialogue, deep connections, and multi-sensory experience with strangers by selecting one of the 4,000 handcrafted scented pouches to take home; inside they discover both, a personal message from a Beiruti survivor to which they are encouraged to answer back to, as well as a seed—a universal symbol of rebirth—to plant and grow.
The subversive installation provokes an emotional and sensorial evocative experience. Even more importantly, it plants a seed for healing and heartfelt connections—connections among people, as well as between people and nature—at a time when the Lebanese people, and the world at large, so desperately need it. This physical and symbolic element will further engage and inspire—leaving a lasting impression on the audience and a message of hope and growth. 
Designed both to inspire and raise charitable funds and contributions to support various sectors focusing on healthcare, infrastructure, education, and livelihoods post the 4th of August blast in Beirut, the installation will further allow visitors to donate to NGOs through a QR code.
The mission of the project is to encourage and preserve cultural and craft heritage, support artisans and sustainable design process in the Arab region, as well as instil hope in a nation sinking in an economic collapse and a humanitarian crisis by restoring our collective memory."
[ Read also What is Machine Glass Blowing? ]