Furniture design
Tempo's modular wall and ceiling 'baffle system' offers infinite acoustic solutions
The Texas-based manufacturer partnered with the industrial design team at Kem Studio to shake up the category with its sound-absorbing panels.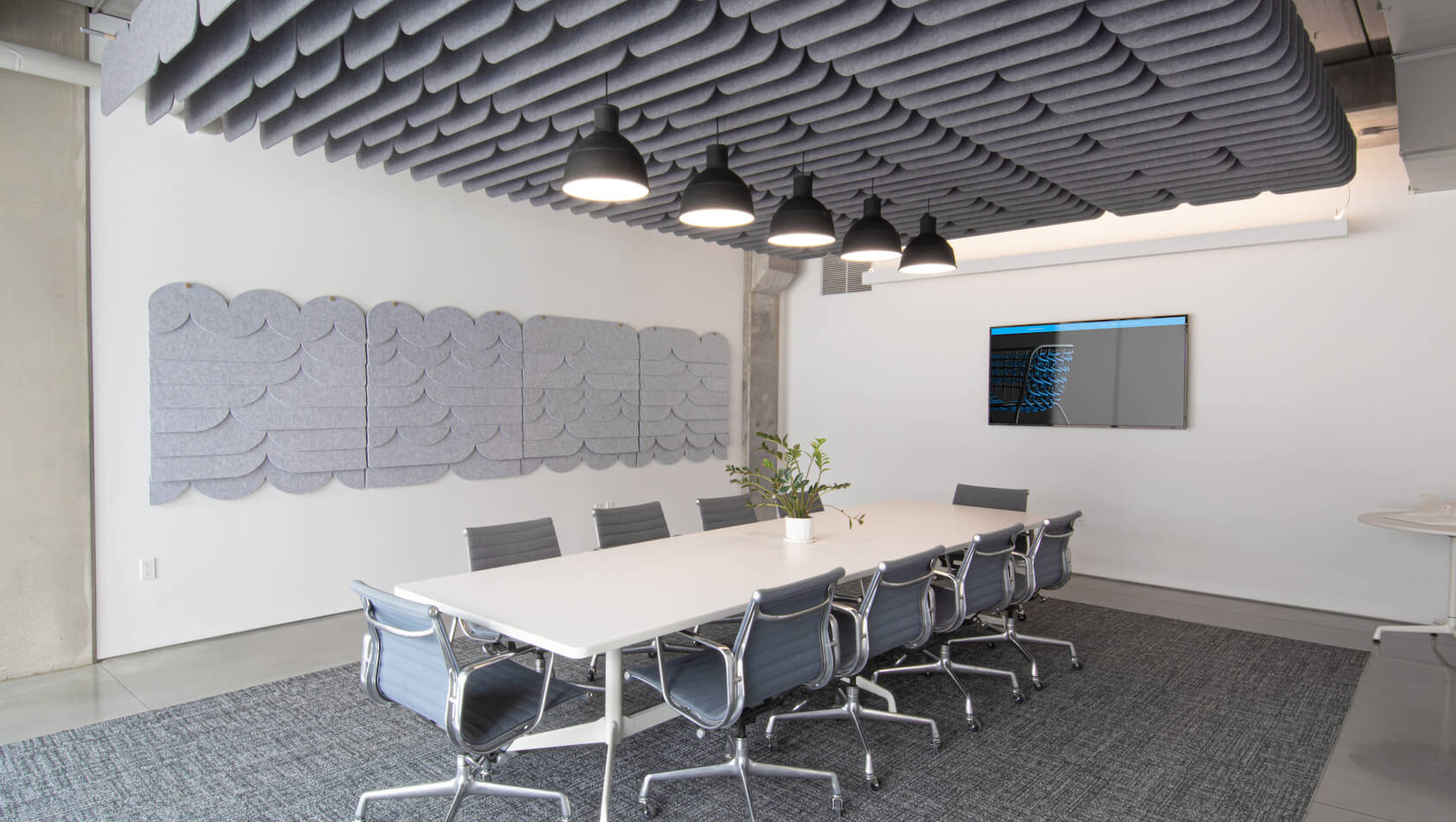 Loftwall, the manufacturer of fully customizable space-defining products, recently announced the latest product from their headquarters in Dallas, Texas.
Tempo is a family of wall and ceiling-mounted acoustic solutions that were developed in partnership with KEM STUDIO, an award-winning design firm fusing architecture + industrial design in Kansas City, Missouri. 
This acoustic solution addresses the largest complaint in modern workspaces and classrooms, noise, in an approachable way for designers, dealers, and end-users.
With limitless combinations of shapes, sizes, and colors, Tempo can redefine a space without bankrupting a project. 
"We're big believers that the world needs more privacy," said Loftwall CEO Bryce Stuckenschneider. 
"But the way you had to design and install previous baffle systems has been frustrating space planners for way too long. We set out to make that process so much more simple, and we're proud that Tempo is the easiest acoustic baffle solution available."
"At Loftwall, we do a whole lot more than design and build room dividers and privacy partitions," says the brand. "We make space work better.
Whether organizations want to foster group collaboration or privacy for individuals working on their own, Loftwall offers innovative, creative, and fully customizable space-defining solutions. At the end of the day, we believe people deserve privacy, and our mission is to give it to them." 
Meanwhile, Kem Studio believes the fusion of architecture and industrial design is a natural extension of our underlying design philosophy – Better Design Better Living.
By making design more approachable, it becomes livable and necessary in our lives. 
Abstracta's latest additions to its collection of acoustic solutions are based on the belief that a space that's easy on the eyes should be easy on the ears too.
Loftwall achieves this simplicity by simply pricing its entire product family by the square foot of the wall or ceiling that Tempo is applied to.
Users don't need an advanced knowledge of CAD to bring privacy to their spaces.
The flexibility and user-friendliness is something that Loftwall has worked hard to incorporate into all of its products. 
With highly recyclable materials, intuitive assembly, and their trademark obsession with flexibility, Loftwall is confident Tempo will mark a clear shift in how sound absorption is tackled in the industry:
"We are thrilled to launch Tempo, a modular wall and ceiling system that improves acoustics, but also functions as art," said Jonathon Kemnitzer, principal of Kem Studio. "With twelve different modules offered in six colors, the combinations are almost endless, allowing each designer to simply create a unique installation." 
From textile waste to acoustic panels—BAUX upcycles polyester and creates sound insulation.