Design
Thai designers aim for the global design scene with extraordinary creations
When Thai Spirit is matched with the technical skills and creativity of Thai designers, the results are extraordinary creations worthy of a global stage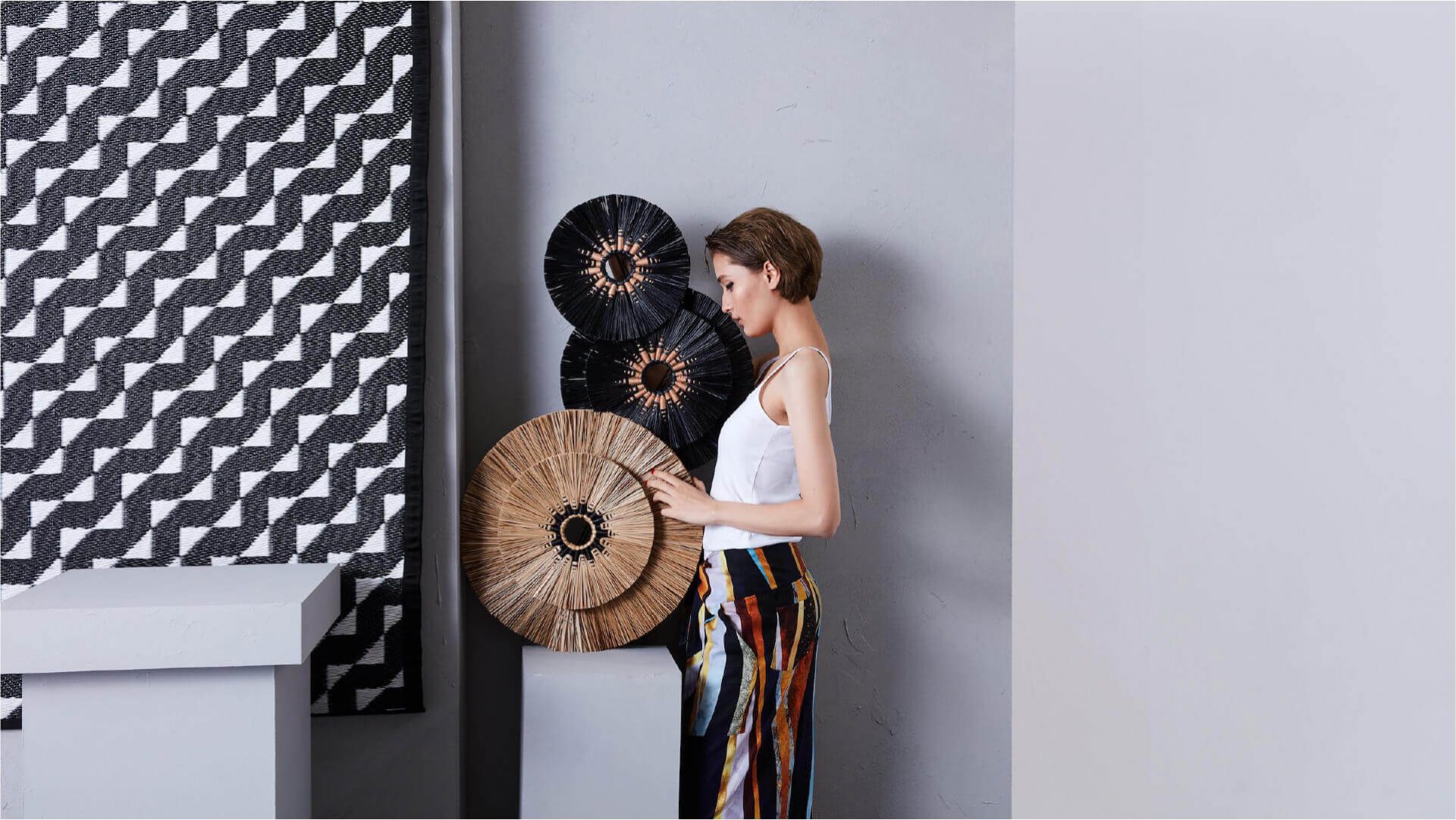 Thailand and its Department of International Trade Promotion have found new opportunities through their T Style campaign initiative.
While we navigate this 'new normal', we come to realize that the world has completely changed. Our lifestyles, our priorities, and even our purchasing behaviors and needs have shifted in an unprecedented way; and while at this moment things seem to be somewhat controlled and contained, it will take a lot longer for countries to get their economies back on track, especially when it comes to trade and business.
Due to the induced economic uncertainty and the complete change in consumer needs, many estimate that lifestyle, home decor, and furniture product will be one of the product categories most affected by this pandemic, and while many countries are trying to find ways to deal with this new economic reality, Thailand and its Department of International Trade Promotion have found new opportunities through their T Style campaign initiative.
With a strong belief that consumers still need lifestyle products that have practical functions and respond to this generation's needs, the Department of International Trade Promotion has realized that the adaptability of Thai manufacturers and designers is exactly what the world needs right now. It is through these high-quality manufacturers and creatives that products that match the changing needs of consumers in these uncertain times will be able to be created and developed.
Not only that, Thai designers will be able to transfer the Thai spirit into these authentic products, making Thai lifestyle products coveted on an international level. For this reason, and with the aim to promote the image of Thai products in the global market, the DITP initiated the T Style campaign (more here).
This year, the T Style campaign highlights the concept of 'Thai Spirit', a shared mentality strongly present in Thai design products. With this in mind, the DITP curated 'T Style: Thai Spirit', a collection of Thailand's leading manufacturers and designers with the potential to grow further into the global market.
This collection, empowered by a list of winners of the Design Excellence Award (DEmak), is divided into two groups: the 'T Style Brands', which are the leading lifestyle product manufacturers, and the 'T Sylers', which present internationally recognized Thai designers.
Both collections beautifully curated and sharing one common goal: to promote Thai design in the global market through publications in Thai and international media and participation in world-class exhibitions.
[ Curious to know more about the 'T-Style : Thai Spirit' collection? Don't miss Thailand joins Maison & Objet online show with curated collection 'T-Style: Thai Spirit' ]
Designing with Thai Spirit
When it comes to design, Thai Spirit is defined by three characteristics: humour, resilience, and creative contradiction. These characteristics, which resulted from the cultures, beliefs, and lifestyles closely linked with art, are reflected through the delicate craftsmanship that makes Thai products stand out. The following is a selection of T Stylers and T Style Brands who represent what Thai Spirit is all about:
Ayodhya
Through a combination of natural materials and traditional Thai handcraft techniques and patterns, Ayodhya creates highly functional and stunningly cosmopolitan products. Their embrace of natural, local, reusable, and environmentally-friendly materials, and their constant collaboration with local villagers and hill tribes across Thailand while providing them with supplementary income and skills development make Ayodhya an exemplary brand.
Their conscious approach to sustainable design allows them to create uniquely Thai home decorative goods from all-natural materials which also reduce waste and address the pressing issue of global warming.
Trimode Studio
As a multi-disciplinary design studio, Trimode blends different perspectives to achieve creative solutions for jewelry, furniture, and interior design.
Their work upholds their philosophy that design is boundless, and their designs, constantly inspired by Asian culture, go beyond cognitive barriers while creating a new experience through their infusion of storytelling.
Korakot
By matching beautiful modern design with folk crafts and sustainable natural materials, artist and designer Korakot Aromdee empowers local Thai communities and creates incredible products worthy of a global spotlight.
Korakot's ability to integrate local crafts and natural materials in his designs not only enables him to create stunning works but also create a new source of income for his community that used to depend on the fishing season.
THINKK Studio
A clear representation and a perfect combination of creativity and Thai uniqueness. THINKK Studio creates an array of products that seamlessly blend local traditional values with modern world needs and sensibility.
Through their work, the studio has managed to harmonized research and experimentation with a sense of fun and creativity combining it with the unique features of Thai qualities.
[ If you want to know more about THINKK Studio, don't miss Impactful and timeless pieces by THINKK Studio, designed and made in Thailand ]
PiN Metal Art
Giving metal waste a new life, designer Saruta Kiatparkpoom ("PiN") creates unique art installations, objects, and home decor from discarded industrial scraps through her brand PiN Metal Art.
By merging industry, creativity, craftsmanship, and sustainability to upcycle metal scraps, PiN manages to produce meticulously crafted contemporary products inspired by her mission "New Life of Waste, New Life of Welder".
Anon Pairot Design Studio
Known for his sense of humor and quirky designs, Thai industrial designer and artist Anon Pairot turns underrated local inspirations into incredibly stylish products through his experimentation of shapes, forms, materials, playfulness, and innovative ideas.
While art and design might be considered two different worlds, Pairot manages to make these worlds collide in his products that blend emotional aesthetics and Thai culture.
Sumphat Gallery
A Bangkok-based brand creating luxury design objects that combine sense and sensibility with a beautiful humanistic design. Sumphat Gallery creates works that have a heart and soul through their work with numerous craft communities across Thailand.
It is through this collaboration that they manage to create luxury collections that blend modern design and traditional Thai craft techniques.
Ease Studio
Bangkok-based multidisciplinary atelier, Ease Studio, recreates ordinary yet beautiful objects that not only integrate emotional value but also reflect the beauty of everyday life.
Focusing on embroidery, Ease Studio combines industry and experiment with craft and design to create interior products, furniture, partitions, lamps, installations, and bespoke artwork while integrating machine-generated graphic op-art and traditional hand embroidery.
With the T Style campaign and 'T Style : Thai Spirit' collection, Thailand's Ministry of Commerce hopes that the works of these designers and brands will help create confidence in Thai products for consumers around the world who look for different products and designs in the market.
The campaign also aims to inspire other Thai manufacturers to integrate the local identity into their creations to add authenticity and value to their products while highlighting T Style's beliefs towards sustainability, the idea of circular economy, as well as the concepts of reuse, recycle and re-material.
It is clear that when the Thai Spirit, technical skills, and creativity of Thai designers are matched with high quality and world-class manufacturing standards, the results are extraordinary Thai creations that can be in the same league as the world's design giants.
[ If you are interested in Thai design trends, make sure to read Thailand's promise to sustainable design.]