Design
If Product Design was a newsletter, it would be called The Dose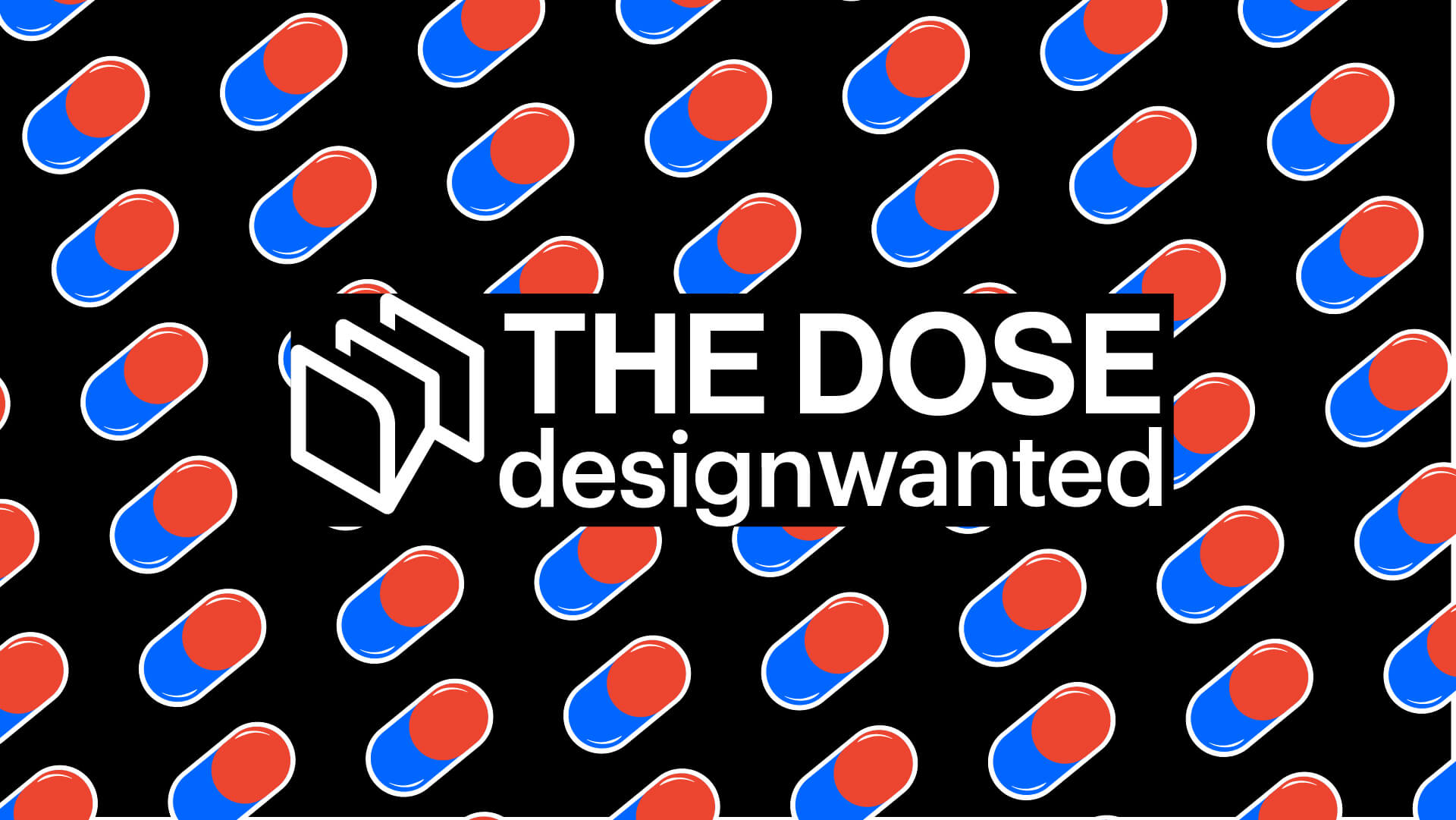 Introducing the new-newsletter by DesignWanted: the only notification a product and industrial designer should look forward to receiving.
Fabio Colturri, Head of Content at DesignWanted: I can't stand those people who act like they know it all, especially when it comes to design and its wonderful complexity, made of a billion different personalities, meanings, and interpretations. When we had the intuition of launching a new newsletter specifically for product designers, I asked myself who the hell I thought I was to know what a product designer needed in their inbox. And rest assured that I am not trying to sound humble, we really had no clue what a product designer is concerned with. We could have guessed of course, but would we guess correctly?
This clueless and curious spirit drives us each and every day to engage in conversations with makers, sketchers, renderers, product designers, industrial designers: from freelancers to studio-owners and those who work as designers in corporations with 10'000 employees. We do our best to learn about their daily working life, between struggle and joy, from frustration to excitement, in the magical journey of design creation between aesthetics and functionality.
A bunch of calls and interviews later, The Dose is born, a weekly newsletter for product designers, engaging on handmade and industrially produced goods, touching upon all the phases: from ideation and research to prototyping and production to promotion and sales.
What are you waiting for? Subscribe to The Dose!
Adriana Ayala, Content Coordinator at DesignWanted: The Dose is the perfect representation of DesignWanted's mission, vision, and ever-changing nature. It is our love letter to all product and industrial designers out there and empowering them is our raison d'être. You might be asking what exactly is in this (amazing) newsletter. Well, as Fabio mentioned before, we embarked on a quest to find out what exactly do designers look for and after getting a deep dive into their design process and needs, we decided to divide our newsletter into 6 sections: Trends, Research, Production & Processes, Prototyping, Promotion, and New Business. 
What makes The Dose so special is that it not only caters to product and industrial designer's needs but it is also designed as you would design it. We are in the search for perfection and we know that cannot be achieved without putting in the work so we are constantly reaching out to designers, talking, investigating, and above all listening to create the best newsletter there is.
We know, we know, there are hundreds of design newsletters out there to choose from but The Dose is not your average newsletter. In an ever-changing field such as design you need a newsletter that not only keeps up with you but evolves and changes with your needs and interests, that is exactly what this newsletter does. Instead of us telling you how great it is, let us prove it to you, the only thing you need to do is subscribe right here.
So tell me, are you ready for your weekly Dose of design?