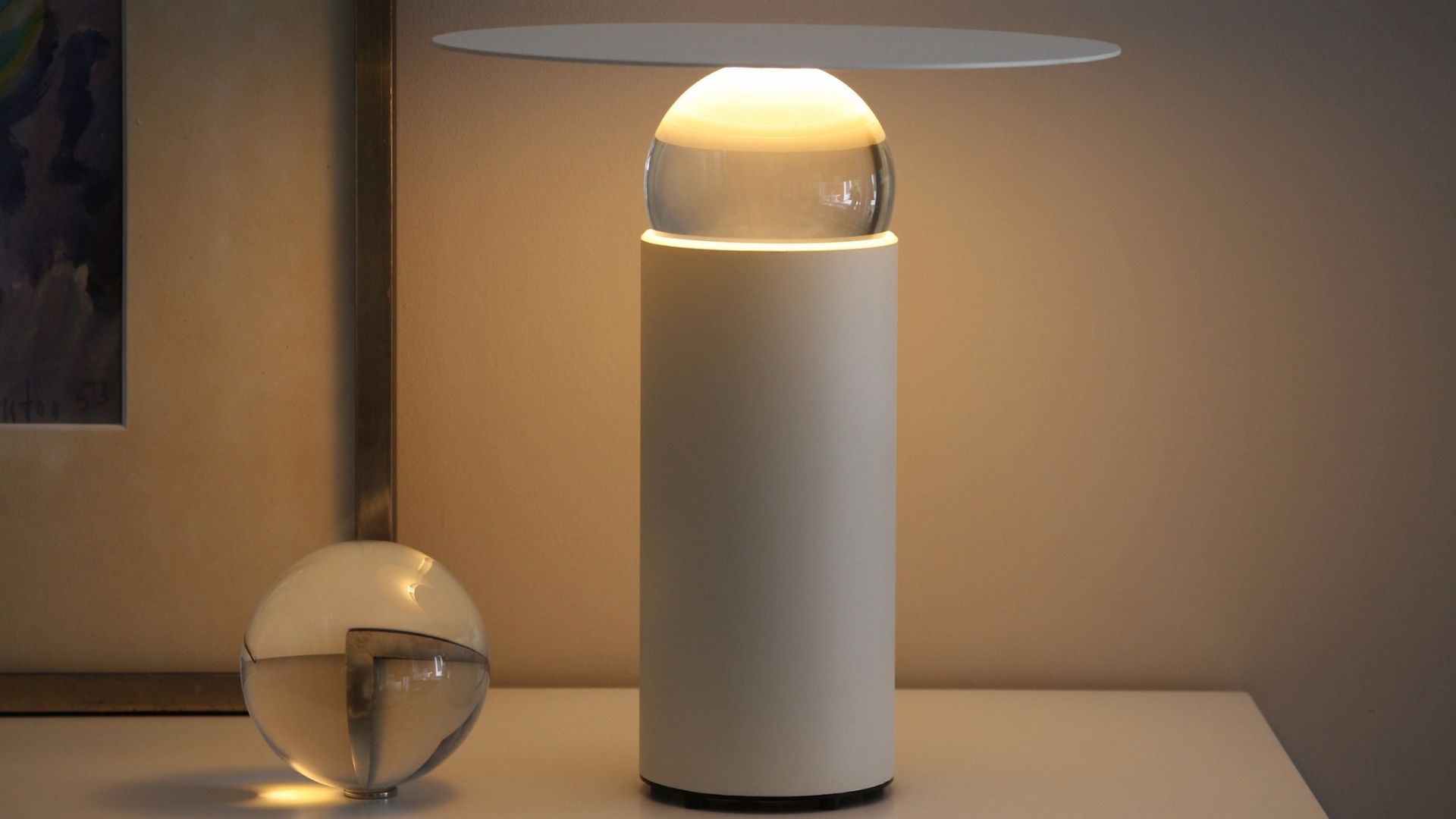 Designed to generate a creative interplay between human and object, the SFIR table lamp invites users to playfully interact and switch between different light ambiances.
The SFIR lamp is characteristic of German designer Johannes Budde's usage of a combination of simple geometric shapes.
The design comprises linear and curved geometries to produce a visually balanced piece that is almost celestial, with a disc-shaped shade and a cylindrical base in moulded and powder-coated aluminium.
Inside the base is an LED lighting system and a USB-C rechargeable battery.
Between these two elements is a glass sphere, which acts as a sophisticated spherical joint mechanism to enable a seamless 3D motion of the lampshade while it also captures the light beams coming out of the luminaire's base.
The shade and sphere are attached with two flat screw threads in stainless steel that allow for a flexible detachment.
Budde produced bespoke inlays from recycled plastic, which are integrated into the cylinder.
Seamless interactivity
The LED luminaire follows a timeless design approach, consisting of simple geometrical shapes that together create a dynamic tension between them.
It's also the relationship between the two that gives the SFIR lamp its sculptural appeal and its interactive function, which works to engage the user in a uniquely playful way.
"Thanks to a convenient (de-)assembling system that requires no tools, SFIR is an expressive design that puts the human experience with light into the centre," says Budde.