Technology
Totem—Mario Bellini's iconic 1970s hi-fi design has been reissued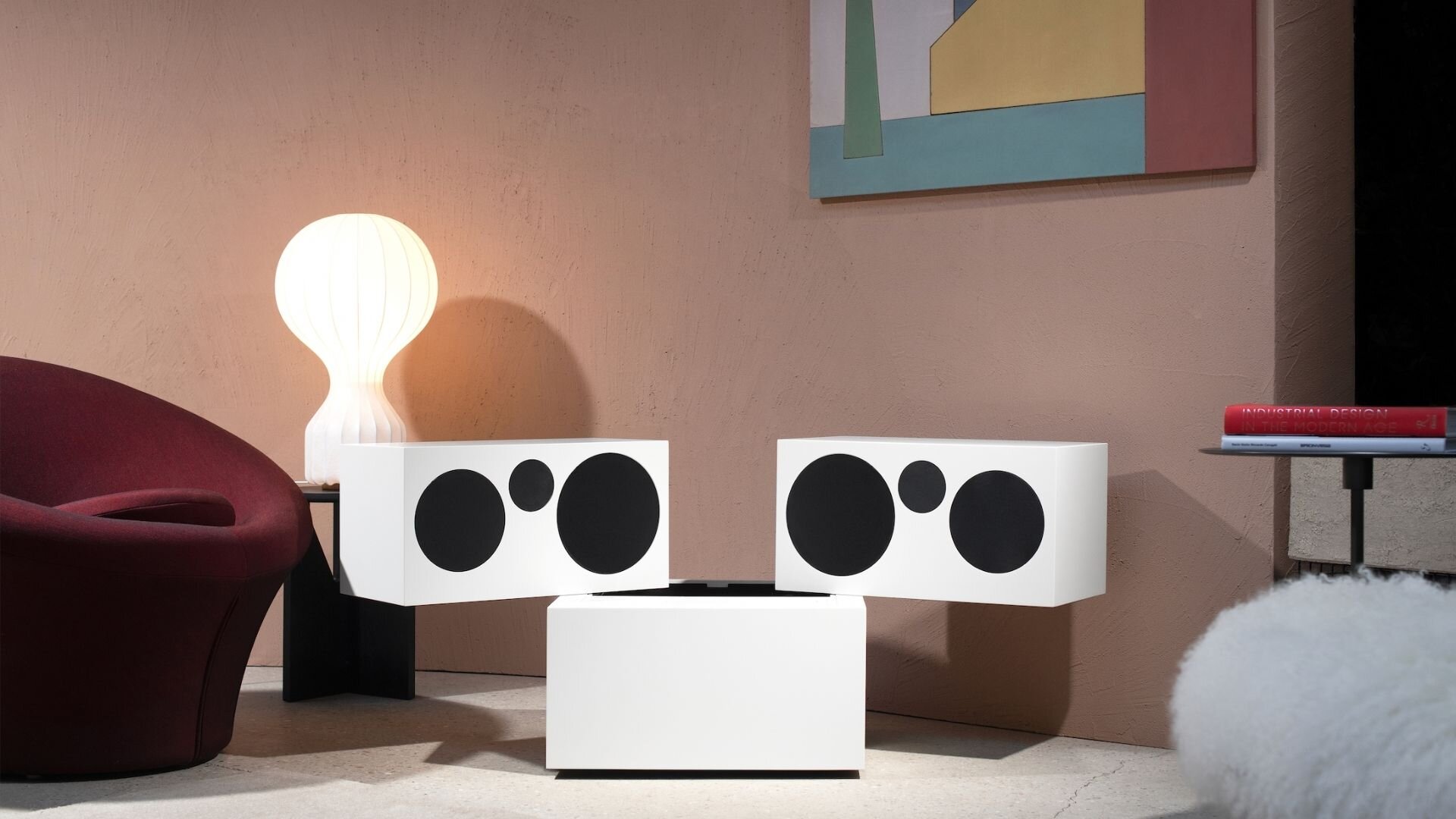 The RR231 Totem by Italian designer Mario Bellini is a reminder of the heyday of immersive, freestanding audio systems.
Italian electronics company Brionvega presents the re-edition of the innovative and iconic totem, a hi-fi stereo system designed by the eight-time Compasso d'Oro Mario Bellini in 1971.
Designed by the architect and designer Mario Bellini, you can find an original Totem RR130 exhibited at the MoMA in New York.
Needless to say, it's an iconic design and a symbol of the Italian manufacturer now almost impossible to find.
Luckily, the audio specialists at Brionvega decided to reissue the modernist classic, which is being sold through the MoMA Design Store.
Like the original, the new model retains the same winged shape with space for features that reflect the new era it finds itself in.
They include DAB, a USB output, and revised and upgraded speakers—three on each wing, which close to conceal all internal workings within the perfect cube.
Unleash emotions through sound experiences with acoustical engineering company Devialet: Co-founder and designer Emmanuel Nardin shares what's behind their mission.
A strong, graphic and sculptural quality
The Totem RR130 was released at a noteworthy time when electronics and high design were in their heyday.
Unsurprisingly, it has garnered a cult following, especially among those who are familiar with Bellini's work.
It's one of 23 objects the MoMA holds by the Italian designer.
The new edition celebrates 50 years of Totem as an icon of minimalist design, which was definitely ahead of its time.
"With Totem, I did not want to attract the individual enthusiast, the passionate experimenter," explains Bellini.
"Rather I want to give a pleasing form to the system, so as to make it easier to place in a domestic setting, and not necessarily in a room set aside for the use of professional equipment."
"Bellini decided not to emphasize the technical aspects of the rr130's design, choosing instead to create a supremely subtle hi-fi system that would fit easily into domestic environments," says Brionvega.
"Despite the quiet simplicity of the form, an element of surprise is present when the hermetic cube is opened up to reveal the speakers, the control fascia and the turntable."
The SOUL sound system transports you back to nature: designed with the help of expert sound engineers, it helps users enjoy natural soundscapes without connecting to wireless waves.