Visual design
Valkiria Creative Intelligence gives an incredible value to their products by putting people at the heart of design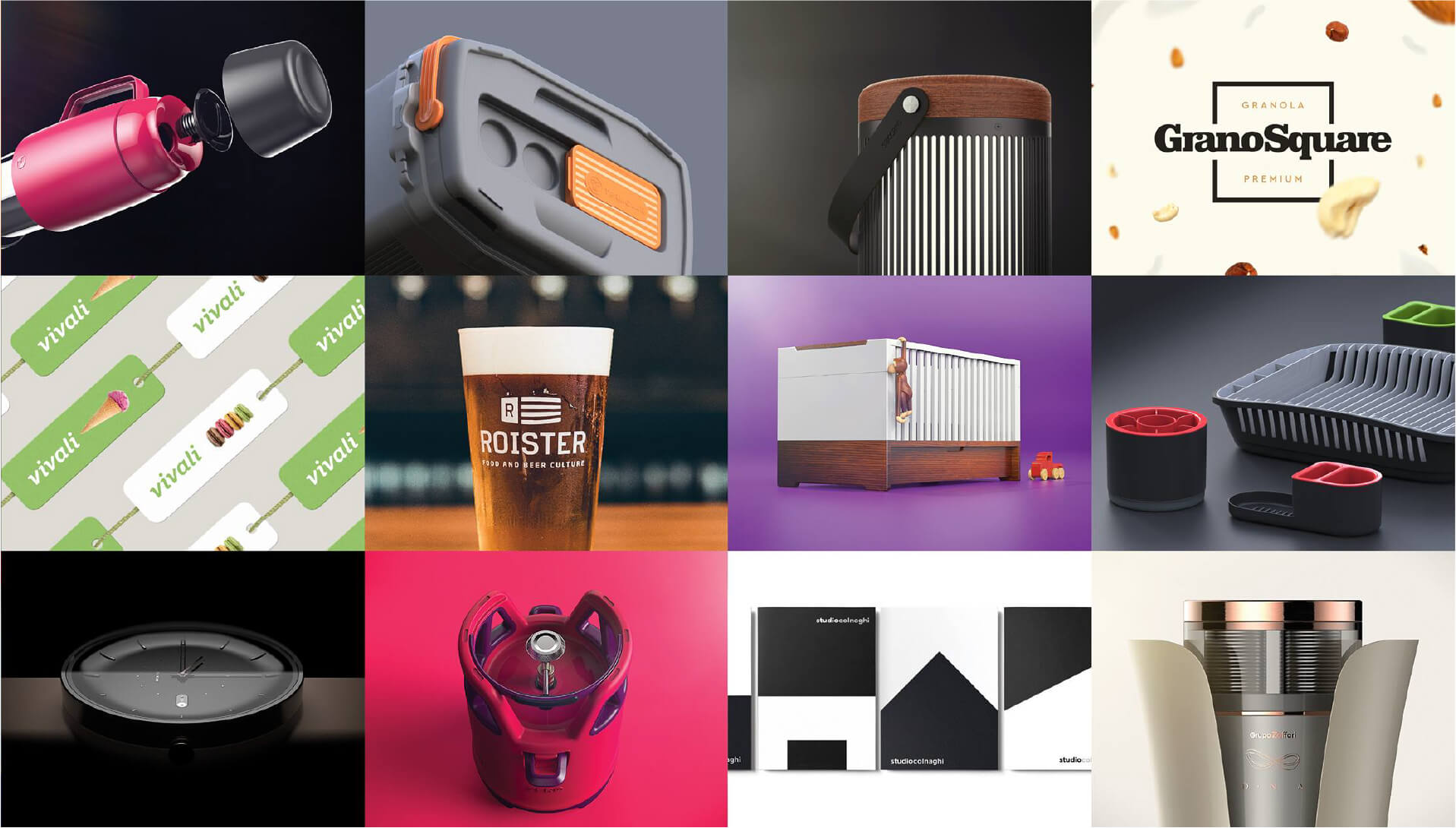 Always seeking innovation and practicing good design, Valkiria Creative Intelligence brings design culture to the heart of businesses.
Founded in 2013, Valkiria Creative Intelligence is a Brazil-based studio that has been gaining reputation due to the quality and consistency of their products. As a design studio, Valkiria works on a variety of design sectors ranging from product design, branding, packaging, strategy, and experience design.
It is their thoughtful and well-rounded design methodology, which involves a strategic and immersive approach, that allows them to create products with endless creativity and innovation. Their collaborative work, human-centered process, business know-how and detail-oriented nature not only maximize the variety of products they create but has led them to work with start-ups and international companies, and develop with them, innovative strategies.
Valkiria Creative Intelligence's body of work has already been recognized with international design awards. Their Universal Kid's Scissors was given the 2020 iF Award, which not only is quintessential to their design practice but is prove that Latin American design is on the rise.
Who is part of the Valkiria Creative Intelligence team? How did your journey begin?
Moisés Hansen: "Valkiria's team is specialised in innovation and design. In our multitask team, we have industrial designers, graphic and visual designers, marketing, and business professionals. Also, we outsource our work by hiring freelancers with different expertise, such as research, illustration, communication, engineering, and psychology. This practice is part of our culture because it allows us to collaborate and learn different skills.
Our history began in 2012 with an initiative called "Operation Valkiria", an entrepreneurial group formed by four designers – that used to work together in an industrial design office – and one teacher, who lectured design. Back at that time, we knew that design could be more than brands and product facelifts. We believed that design should be broader and be a useful tool to develop new business, services, strategies to create more value to people through better products, brands, and packages."
Why focus on strategy, branding, and product design?
Moisés Hansen: "I believe that everything it's possible to be better imagined, designed, or created through design. Thus, we use this approach to work in our client's innovation processes, usually reflected by a new product, brand, strategy, or package.
In my opinion, design is the science of innovation and it uses different knowledge areas to generate value to people. This is my motivation as a designer. Design is capable to promote significant transformations in several scales and we have the purpose to take this culture to people and businesses' hearts."
Valkiria aims to create value through design by developing relevant strategies, brands, products, and packages, bringing a competitive advantage to your clients. Can you tell us what is the process you follow to achieve this?
Moisés Hansen: "In order to create value through design, we need a human-centered methodology, following universal design principles. Moreover, we need a corporate culture that actually looks at it. Throughout our immersive and dedicated methodology, we map people's needs and desires to develop relevant and innovative solutions. Our approach values collaboration in order to achieve the best results. Therefore, working as a big team, we involve our clients in our creative process and this has been very effective in terms of results."
If you want to know more about unique packaging designs, don't miss Flexi-Hex is an adaptable plastic-free packaging solution.
Your recent projects, The Universal Kids Scissors was a winner of the iF Design Award 2020. Can you tell us how the project came to be, the process, and the inspiration behind it?
Moisés Hansen: "We have won iF Awards 2020 and were awarded as best of category and gold at the Latin American Design Awards 2020. This project is a concrete example of the power of innovation through human-centered design.
The Universal Kids Scissor, called Vai-e-Vem in Brazil, was designed focused on its target: children from 3 to 8 years old. Also, people that show some difficulty in usage, such as, left-handed or people with some deficiency.
The product follows universal design principles and was conceived to enhance creativity. Our motivation behind the project was to make a challenging task for some easier: to cut.
The challenge began by understanding the people we were creating for. In this case, we have studied needs, restrictions, context, and behaviors.
Different from existing models, Vai-e-Vem scissor helps its users in different ways. For example, cutting without the support of thumbs. This allows more comfort and caters to different skill levels. Moreover, when the product is not being used, the scissor can be closed and stored with a lock – an important feature for the product's target.
Besides its awards, the project also resulted in a patent request from Faber-Castell Brasil. Nonetheless, I'm much happier to know that the product is helping to improve several children's lives."
Tell us about Valkiria Creative Intelligence's first client, how did you get and what was the project about?
Moisés Hansen: "Honestly, I don't truly remember our first client or project. However, I do remember some interesting projects we developed in our first year. In product design, we've created a 41ft catamaran. In branding, we had the opportunity to develop the personal branding for a world-famous soccer player: Ronaldinho Gaúcho. He shares the same hometown."
What is one aspect of your job that is difficult, tiring, and little known, but definitely crucial to your practice?
Moisés Hansen: "I think that "sales" is the most challenging and complex aspect of our work. For many years, we have neglected the sales process because our partners wanted to perform in areas they dominated: branding, packaging, and product design projects. However, as years went by, we understood that in order to succeed, we needed a sales team focused in set relevant deals, that represent an important income and could bring us more recognition so that new companies would get more interested in our work."
What is the next step for Valkiria Creative Intelligence?
Moisés Hansen: "Valkiria's purpose is to take design culture to people and businesses ' hearts. We deliver this in our strategies, products, brands, and packages. However, we understand that we can take this value in a more direct way to people that follow us, live off design, and could be facing the same challenges that we used to. We are not quite sure the best form to do this, but we intend to hear our audience and deliver something relevant to their lives."
If you are curious to know more about design studios with a well-rounded approach to design, don't miss Mandalaki, where technology and beautiful design meet.