Technology
The Verse control kit helps kids immerse themselves in the metaverse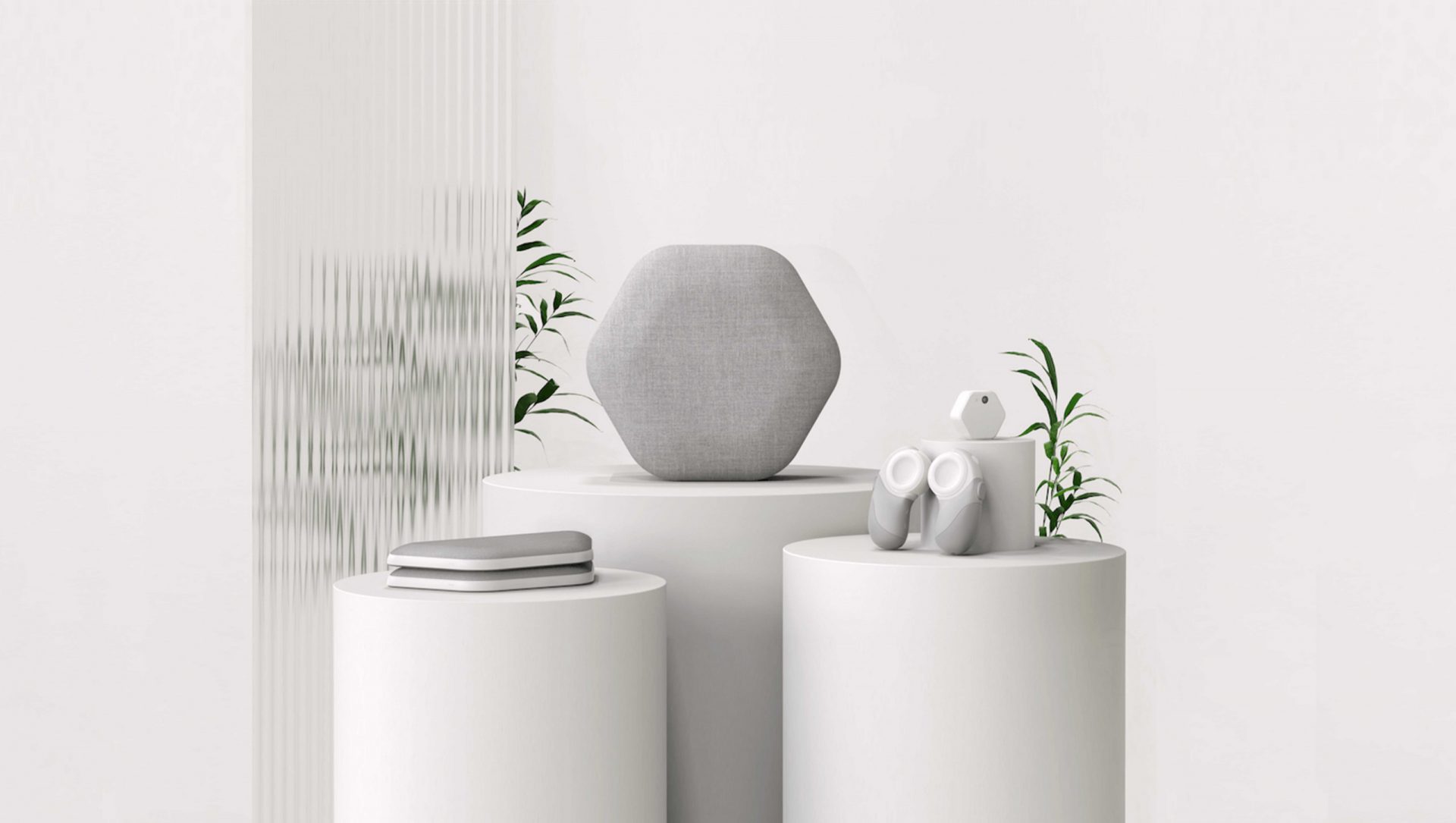 Ha-Yeon Yoo and Ye-Jin Kim have created an entry-level "tool kit" designed to facilitate the inclusion of younger generations in the metaverse.
The metaverse may still be a long way off but designers will no doubt play an important role in defining what it will look like and how it will work. Right now, that required future-focused concepts, much like the Vers collection…
South Korean designers Ha-Yeon Yoo and Ye-Jin Kim have come up with a concept set of tools aimed at engaging young children with the metaverse. Called Vers, the collection was designed specifically for Generation Alpha, so for those born from 2010 onwards and who have grown up in a fully digital world. As such, it comprises a set of game controllers tailored to provide the flexibility needed in a world that merges the virtual and the physical.
Vers includes several gadgets including a set of controls, both of which feature ergonomic proportions and strategically placed buttons so that each device can quadruple in function. "They can be used to control the screen, or be used as a gun during gaming by simply flipping them," explains Kim. "In order to allow both modes to be used with ease, we worked hard on choosing where to put various buttons, like the trackpad and ring buttons."
To accommodate the fully immersive experience that the metaverse promises, Yoo and Kim have also included two pads designed to engage the entire body. Users simply stand on top of them while mimicking movement in games that require running or walking.
Each pad features a slightly cushioned surface for comfort, a silicone base to prevent slipping, and magnetic edges to secure pads next to one another when necessary. The last device is a compact camera console that captures all of the action.
From a design perspective, Vers follows the trend for most smart home technology. It features a minimalist aesthetic and a neutral colour palette of whites and greys that follows suit. Bringing a sense of cohesion to the collection is the shape—the designers have opted for a hexagonal silhouette for all of the devices (except for the controller), which acts as a leitmotif. The same aesthetic defines the "controller box", a hub-like device that doubles as a speaker with a subtle design intended to fit harmoniously next to other smart gadgets inside the home.
What opportunities does the Metaverse hold for product designers? We interviewed three 3D artists to get their perspectives.
Forward-thinking design
Responding to a concept that hasn't been fully realised yet is interesting because it highlights the potential opportunities design might need to address in the future. With the Vers collection, Yoo and Kim focus on the nurturing of children and their understanding of the metaverse, similar to how computer skills in the new millennium were a focus amongst younger generations and coding has been promoted as a necessary skill in more recent years.
It also underlines another area of interest when it comes to design: the remote control. We've seen countless interpretations that attempt to streamline their function as well as address issues like accessibility. Here, Yoo and Kim's forward-thinking approach acknowledges a need for kids to express and enjoy themselves in the Metaverse, which the versatile gadgets included in Vers could potentially enable.
Tony Gjerlufsen, Head of Technology at SPACE10, states: "Nothing is pointing to the Metaverse as an unrealistic concept" – Read the full opinion article here.