Home appliances
Refreshing innovative alternatives in kitchen design
Very Simple Kitchen exclusively presented its first line of outdoor kitchens, Very Simple Bellezza at Milan Design Week 2022.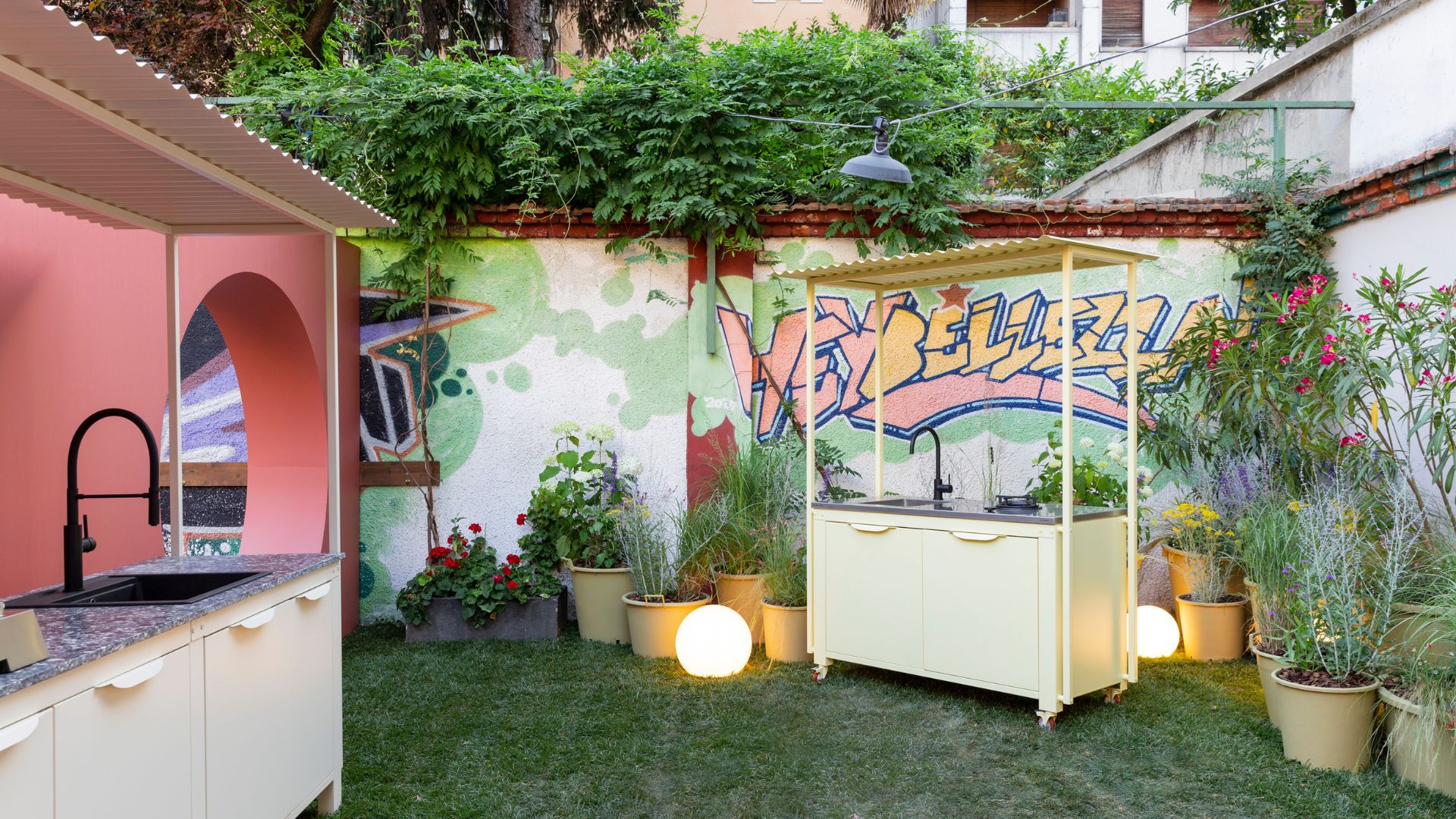 Beautifully set in the courtyard of the historic Milanese cultural club Arci Bellezza in a special setting designed by architect Davide Fabio Colaci – Very Simple Kitchen exclusively presented its first line of outdoor kitchens, 'Very Simple Bellezza' at Milan Design Week 2022.
Responding to new, contemporary lifestyles – Very Simple Kitchen was skillfully born as a reinterpretation of classic kitchen furniture thanks to its combination of lightweight stainless steel modules.
Mininimalistic linear geometries and bold colors seamlessly infused with high quality materials are the characteristics that make their kitchens original and innovative.
The open-air interior featured three kitchen modules interacting with natural surroundings to create effortless unexpected relationships between the visitor, set-up and its nearby architecture.
"This historical and unconventional environment served as the perfect backdrop to display the minimal, no-frills language that defines Very Simple Kitchen's young and dynamic personality.
With it, we wanted to highlight Italian traditions and the cultural value ​​of Made in Italy" says the brand.
Similar to their indoor collections, this outdoor one brilliantly consisted of lightweight modules made of stainless steel obtained with laser cutting and sheet metal bending technology.
Additionally, their welds are also minimized and the profiles are joined with bolts.
This setup was further enriched with one-of-a-kind pieces designed in collaboration with two Italian design start-ups – the 'Times' lamps by From Lighting and the 'R85' chairs by Officine 27.
"Throughout the event, the garden was available to book lunch, an aperitif or dinner – this was an opportunity for visitors to truly enjoy the cheerful atmosphere distinguishing the historic Milanese spot" they add.
[ Read also: A Very Simple Kitchen to take with you from lease to lease ]