Home appliances
Hot food anytime, anywhere: introducing Bod Meal Warmer by Designer Dot
This smart appliance concept by South Korean designers Kwon So hyun, So jung, and Kim bo Hyun promises to be the perfect addition to your food delivery routine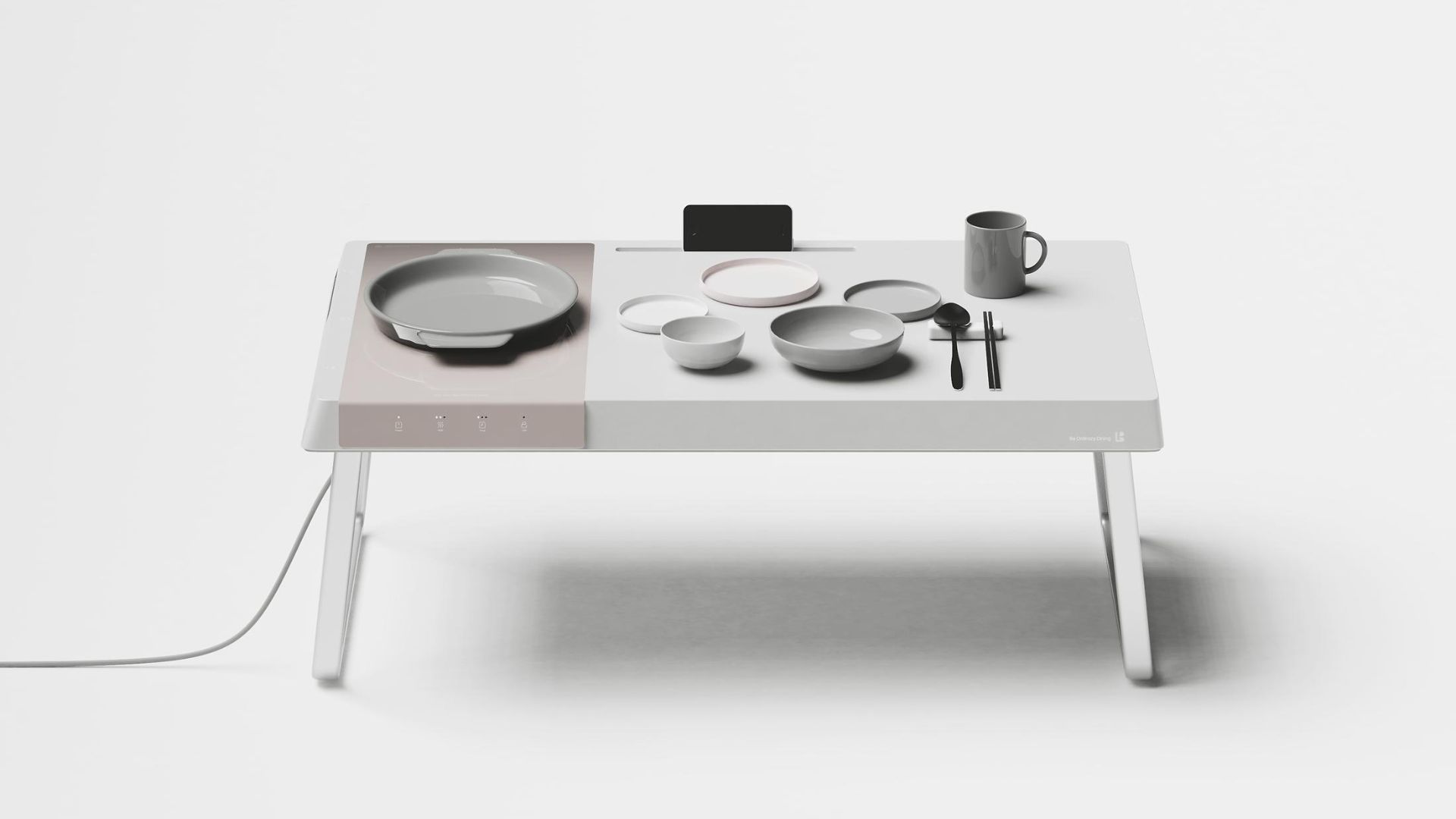 2020 and the pandemic led to a new era of 'untact' living. Since then, the food delivery market has exploded in growth. We're busier than ever. It only makes sense that getting your meals delivered to your home, office, or any other desired place has become increasingly popular.
But due to the growing demand, delivery companies face a challenge. Once you finally get your hands on the delicious delivery, the food is already cold. So what can you do then? Use the Bod Meal Warmer.
As delivery times become more erratic, there's a growing concern about food being left to cool down in dingy and germ-ridden hallways. While this may seem like a convenient and safe option at first glance, the reality is that it can lead to unexpected and unwanted consequences.
As a solution, South-Korean designers Kwon So hyun, So jung, and Kim bo Hyun (founders of Designer Dot) propose the BOD Meal Warmer. Their product is equipped with everything necessary for enjoying a warm, lovely meal on the go.
During the creative process, designers discovered that eating means more for people than just sitting down and enjoying a meal. The best experience is achieved through a combination of warm meals, comfy seating, and opportunities for fun. BOD Meal Warmer provides all of that. It's functional, plus easy and exciting to use!
The appliance features two compartments, each with a separate lid, allowing you to warm up two different dishes at the same time. Furthermore, the product requires no electricity, making it an excellent option for outdoor events or gatherings.
When you're not using the appliance for heating your delicious meal, it can also serve as a compact table.
End notes
At a time when food delivery has become a norm, the BOD Meal Warmer is a real lifesaver. Designed to keep your meals warm and delicious, it's a terrific product and a fun experience all in one. Take it to your office, university, or outdoor adventure – this smart device will certainly become your new best friend for eating on the go!