Home appliances
Antrax unveils museum of designer radiators during Milan Design Week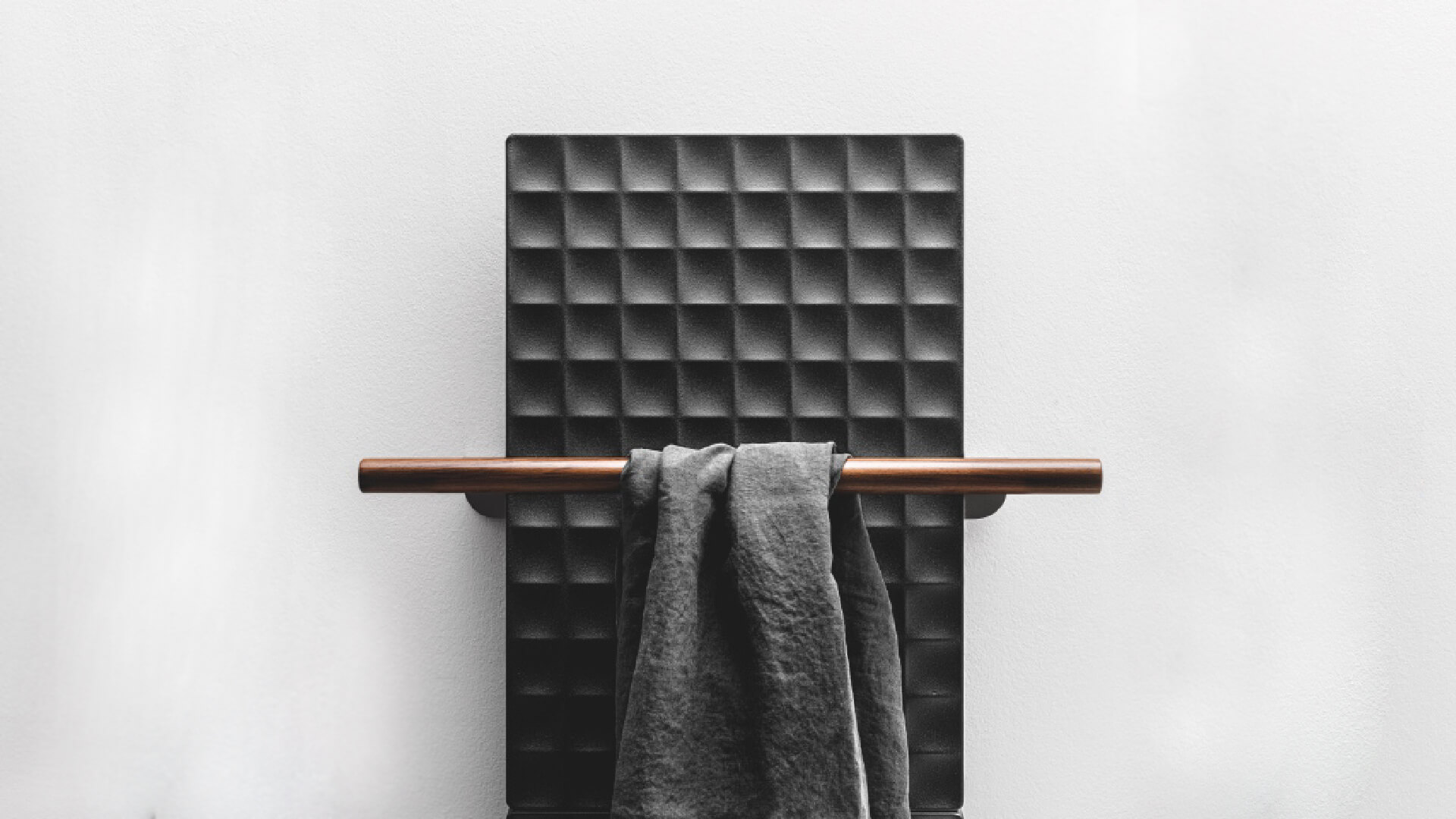 The inauguration of its new showroom-cum-exhibition space takes place alongside product launches designed by Piero Lissoni and Marc Sadler.
If you haven't heard of designer radiators then you probably haven't heard of Antrax, the Italian company that has pioneered the product category for some 25 years now. Based just outside of Venice, the company combines energy-saving technology and sophisticated design to create radiator designs to accent contemporary interiors.
During Milan Design Week, the brand inaugurated its first mono-brand store in Milan, a museum-like space for exhibiting its most recognisable pieces and upcoming projects.
The space, located on Via S. Damiano, combines a flexible place for work and discussion as well as a dedicated gallery space for new products such as those unveiled this week including contributions from Italian architect Piero Lissoni and French designer Marc Sadler.
Waffle & Byobu
Defined by its three-dimensional texture and functional walnut handle, Waffle is the first radiator designed by Piero Lissoni for Antrax and the first to perform with new finishes and materials. The heating body is made of 100% recyclable cast aluminum available in eleven embossed powder coatings evoking the historical image of cast iron radiators.
Meanwhile, the Marc Sadler-designed Byobu radiator is Inspired by the Japanese decorative folding screen, from which it takes its name. Composed of 100% recyclable aluminum panels that swivel around a central pin, the radiator features a door-like function for hiding bathrobes, towels and clothing.
Antrax has unveiled these latest products alongside the announcement of a special project in celebration of its 25th anniversary. Later this year, the company will invite a roster of Italian and international designers and studios to interpret the company's radiators.
Stay updated about Milan Design Week 2021, follow the news & events on Milan Design Week.
The project titled "25+25×25" will feature designs from Didonè Comacchio Architects, Federico Delrosso Architects and Duccio Grassi Architects, to name a few. They will be unveiled inside Antrax' first mono-brand store in Milan, which will function as a showroom as well as a container for hosting events and exhibitions.
As of right now, the showroom plays host to some of the brand's most recognisable pieces designed by iconic names including Matteo Thun & Antonio Rodriguez, Daniel Libeskind, Dante O. Benini and Victor Vasilev. Antrax will unveil new additions to its "25+25×25" project between October 2021 and February 2022.
Curious to know more about design innovations at Milan Design Week? Don't miss Alcova presents a design evolution in Milan.