Home appliances
Doing your laundry has never been easier until Tilt Wash
Hyun Yeol Shin brilliantly creates Tilt Wash – a conceptual washing machine innovatively featuring a tilting mechanism.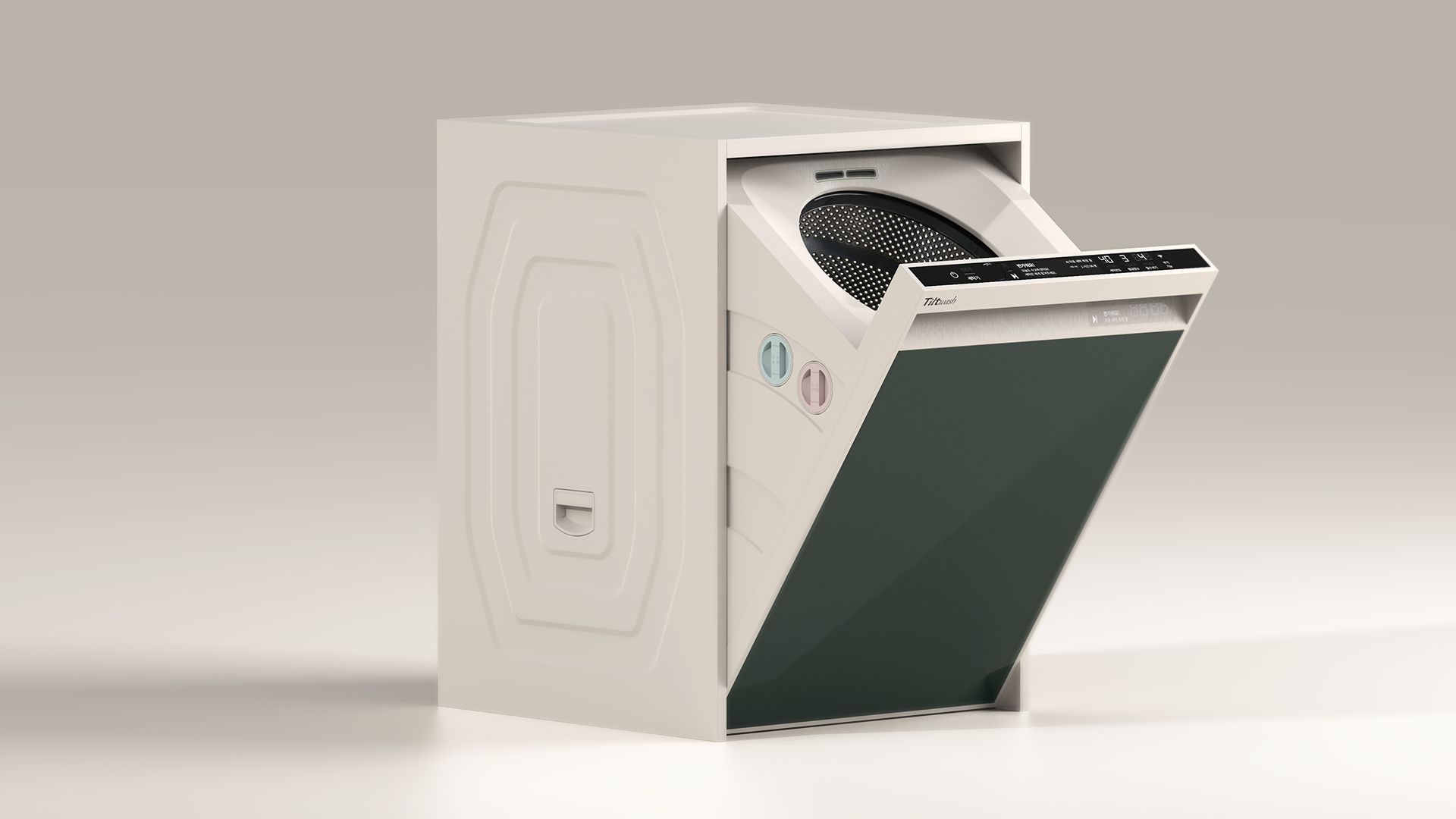 Identifying and solving everyday functional problems, Korea-based industrial designer Hyun Yeol Shin brilliantly creates 'Tilt Wash' – a conceptual washing machine innovatively featuring a tilting mechanism that makes it easy for anyone to do their laundry. 
Automatic washing machines today cannot be placed vertically, making them highly difficult to utilize in environments with limited floor space.
"Tilt Wash's one-of-a-kind design aesthetic makes it easier to put in and remove laundry out, especially for those who may already suffer from aches, pains or mobility issues that makes it more difficult than it should be!" says Shin. 
This eclectic machine can be installed horizontally as well as vertically and its laundry tank skillfully tilts in the direction of the user – bending the waist less and making it comfortable to insert and take out one's clothes.
Along with maximizing space utilization – its seamlessly replaceable panel design allows one to make a choice based on their space.
"In my opinion, drum washing machines are inconvenient and with Tilt Wash one can have – the washing performance of automatic machines, shorter washing time than drums, cleaner machines due to contamination and it can be arranged freely!" Shin adds. 
Moving around to do laundry is additionally no longer a problem with this extraordinary product, as it can be effortlessly set up in the same environment as the dryer given narrow laundry rooms.