Furniture design
Waste Age: meet 6 designers creating furniture from food and rubbish
A new exhibition on show in London at The Design Museum highlights the designers creating inspiring pieces from discarded materials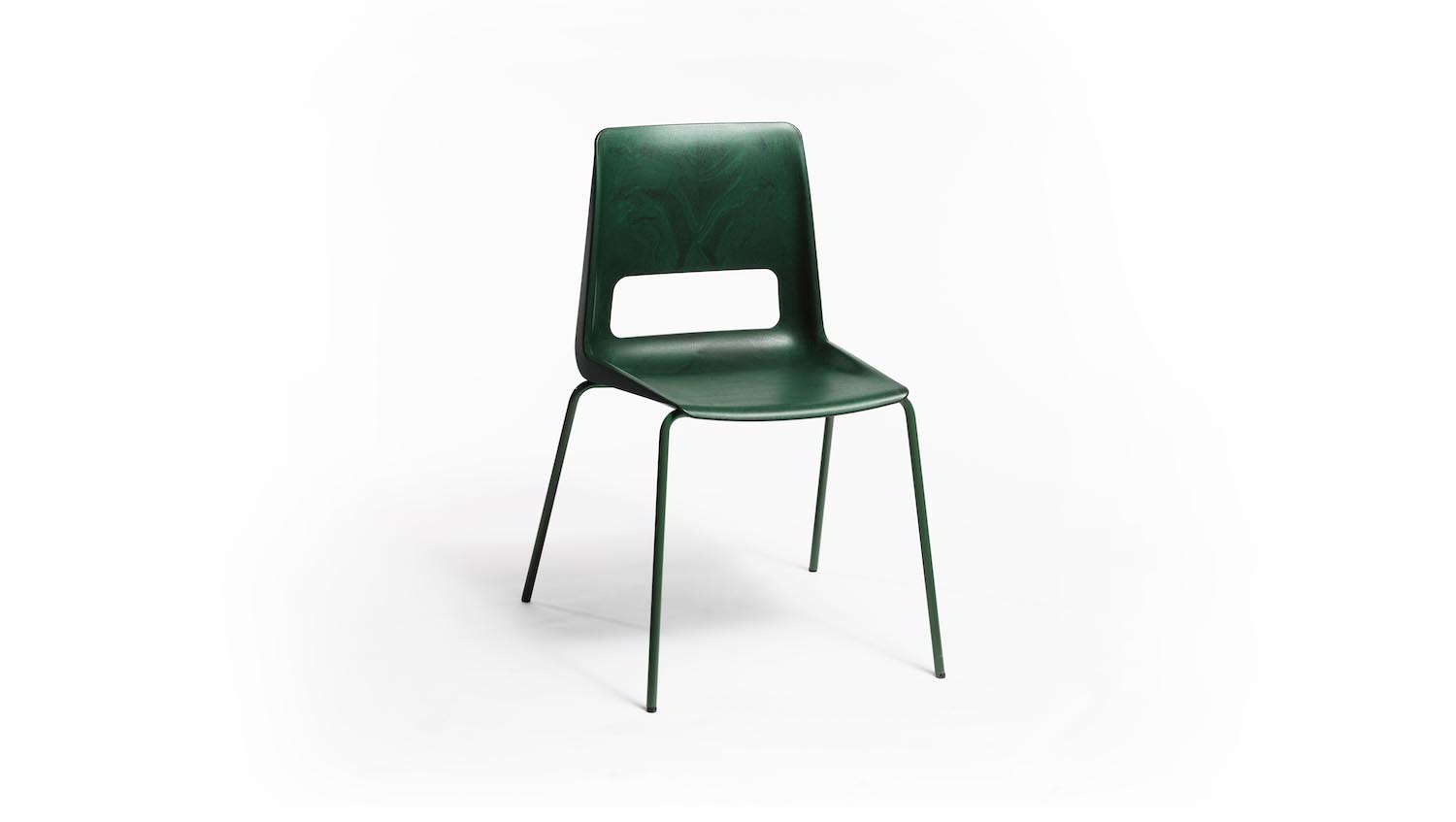 To coincide with the UN Climate Change Conference (COP26), the Design Museum is hosting an exhibition called "Waste Age: What Can Design Do?", showing what design can do to tackle the critical problem of waste and its environmental consequences across the globe.
The museum invites visitors to explore how designers are redefining fashion, construction, food, electronics, packaging and more with over 300 objects including contributions from Formafantasma, Stella McCartney, Fernando Laposse and the Sony Design Centre Europe.
"Design has helped create our wasteful society, and it will be crucial in building a cleaner future," says exhibition co-curator Justin McGuirk, Chief Curator and Waste Age Co-Curator. "That means rethinking the lifestyles and materials that do so much damage. This optimistic exhibition demonstrates the energy and ingenuity being applied to the challenge – and we want it to mark a turning point. There is so much we can do, but it begins with understanding our waste."
The exhibition takes an optimistic approach, highlighting how designers, makers and creatives are addressing the issue by presenting waste-conscious designs, which are slowly beginning to permeate the market.
Waste age – our 6 highlights:
Baroque Table Lamp by James Shaw
This is a prime example of James Shaw's "Plastic Baroque" technique, which he first unveiled in 2014. The London-based designer creates furniture made from the sweepings that are left on a plastic-recycling facility's floor after the processing of high-density polyethylene (HDPE) milk bottles and other food packaging.
His production method involves feeding waste plastic pellets through a homemade extrusion gun, which he uses to create sausage-shaped strands that are manipulated by hand into various 3D forms.
Sisal Table by Fernando Laposse
London-based Mexican designer Fernando Laposse takes humble natural materials and transforms them into design pieces. He's probably best known for his Totomoxtle Surface, a veneer made from corn husks which is also on display in the exhibition.
However, our favourite is something a little more hairy. The Sisal Table is made with Mexican sisal, a natural fibre harvested from a species of Agave cactus found in the South of Mexico. It's typically used to make ropes but here Laposse poses it as a sustainable way to decorate furniture.
Materialism by Studio Drift
Materialism is an ongoing research project by Studio Drift that confronts viewers on a very elementary level with the materials things are made from. Everyday products such as a vacuum cleaner, pencil, PET bottles and even a Volkswagen Beetle have been reduced to the exact quantity of the specific raw materials from which they are made, shown in the form of rectangular blocks.
The objects on show include a bicycle presented as chunks of rubber, polyurethane, steel, aluminium and lacquer paint. There's also a pencil displayed as a simple trio of wood, graphite and paint, alongside other products like an LED light, electrical cable and a Light Bulb.
The Optimist Toaster by The Agency of Design
Back in 2010, London-based multidisciplinary studio The Agency of Design presented a series of toasters as part of 'Design Out Waste', a project examining how we could improve the lifespan of household electricals.
The 'Optimist' was the most striking, a cast aluminium toaster that aims to last for generations. "We had seen that aluminium moves through our current recycling system very well," the studio explains. "It recycles with no loss of its material properties and has a high inherent material value."
Rather than a complex popping mechanism, the arms rotate out to the side, so there are very few moving parts. Four bolts on the base provide access to the inside where the elements simply unclip to be replaced. There's also other fun features intended to celebrate the product's age like a dial for counting on the side and the toaster's date of birth cast in the back.
RCP2 Children's Chair by Jane Atfield
Here's another oldie but a goodie. Designed in 1992 by Jane Atfield, the RCP2 Children's Chair is the precursor to "recycled plastic terrazzo" in children's furniture we are seeing today.
The chair is made from multicolored sheets of high-density plastic from bottles that once contained shampoo, dishwashing liquid, or yogurt. The bottles were collected in community collection points, cleaned and chipped to create a simple square seat and legs by pressing and heating the plastic chips so they bonded together.
[ Read also Snøhetta and Studio Plastique turn old glass from waste microwaves into tiles Sands ]
AURORA by Mamou-Mani Architects and the Dassault Systèmes Design Studio
Aurora is an architectural installation designed by Mamou-Mani in partnership with French design software brand Dassault Systèmes. It occupies the atrium of the Design Museum as part of the exhibition and features a structure of 3D-printed modules that are printed, broken down and re-printed on site.
These modules feature a bioplastic made from fermented sugar called PLA, which is about 80 per cent more efficient than petroleum-based plastic, says Mamou-Mani. The aim is to show the circularity of materials.
"It's crucial that designers start thinking beyond the timeframe of their projects," says Arthur Mamou-Mani. "Where the material came from, where it is going, how it can be reconfigured… the entire lifecycle needs to be taken into consideration." We couldn't agree more.
[ Read also Novoloop, turning plastic waste into performance materials ]