Architecture
Yanhai Hotel in Xiamen is at one with its inspiration—the sea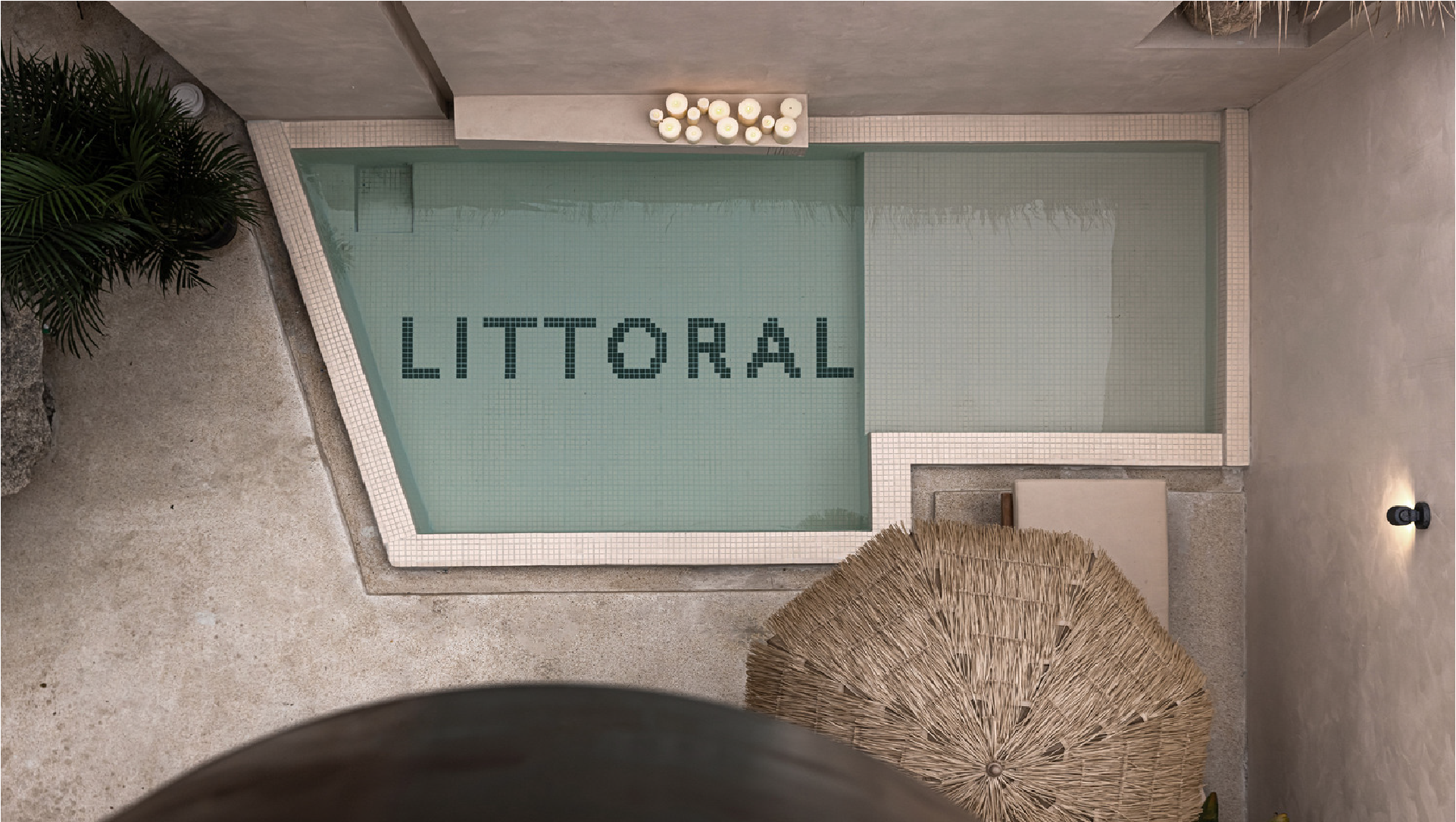 Chinese interior design studio At Design generates symbiosis between space and nature in the Yanhai Hotel Homestay
There are only twelve guest rooms at this Bed and Breakfast; seven suites and five parent-child rooms. Each one is meticulously and flawlessly designed and every space is designed to remind visitors of the inspiration behind its design, the nearby sea in Tsan-tshù-uann, a fishing village in southeast Xiamen, China.
The name is fitting. Yanhai (yán hǎi) means "coastal" in Mandarin. It was chosen by Chinese interior designer studio At Design as a homophonic reference that cleverly communicates the function of the homestay as a place where one can experience the sea (despite not actually being on the seafront).
The building was originally a villager's house. After being renovated, new areas such as a lawn for outdoor recreation, bonfires, a restaurant, two outdoor swimming pools (one with lights or 'stars') were added.
The inspiration behind the building's unique form is the coastal reef, a hub for activities and interactions between all marine life. Spaces and volumes, like water, flow freely and naturally through each room and outdoor areas. The designers aimed to generate a feeling of extreme proximity and interaction between guests and nature.
At Design wanted guests to be able to jump directly into the pool or sea right from their rooms. The building is thus very successful and intentional in its integration with its surroundings— the public leisure area flows into the restaurant space, and the starry pool is visible through floor-to-ceiling glass.
Third-floor guest rooms have a view of the sea and second-floor rooms have independent balconies. Inspired by the moment that light penetrates the seabed, the balconies are obliquely and circularly shaped. This also allows the sun to fully fill every corner of the space. Walls skew and tilt heavily, giving an impression of perpetual waves.
Curious to know more about biophilic design? Head to the Guide to Biophilic Design – Kellert's principles and the benefits of nature.
Parent-child rooms, on the other hand, are filled with slides and hollow walls to allow for spontaneous play. Meanwhile, circular arcs maximize the safety of children while continuing the sea-inspired motif.
The overall scheme gives importance to lighter materials that give a warm, light-filled texture to each space. Beige paint reminiscent of sand is complemented by the exotic wood of tropical fruits, such as coconut, which is integrated into each space to further the connection with nature.
About At Design studio
Chinese interior design studio At Design focuses on creating spaces that exemplify a symbiosis between interior and exterior, man and nature.
Their portfolio includes a great number of projects in diverse industries. All of their projects define a uniquely modern and minimal appearance, but still, feel human and approachable.
In 2020, the studio won both a gold and an honorable mention at the International Design Award in the Interior Design-Renovation and Interior Design categories. Their winning entry, the Xixi Tea House in Hangzhou, China, beautifully preserves tradition while also breaking it.
Discover more biophilic hotels. This biophilic hotel calls travellers back to their roots.