Architecture
YOD Design Lab is redefining commercial design through their beautiful designs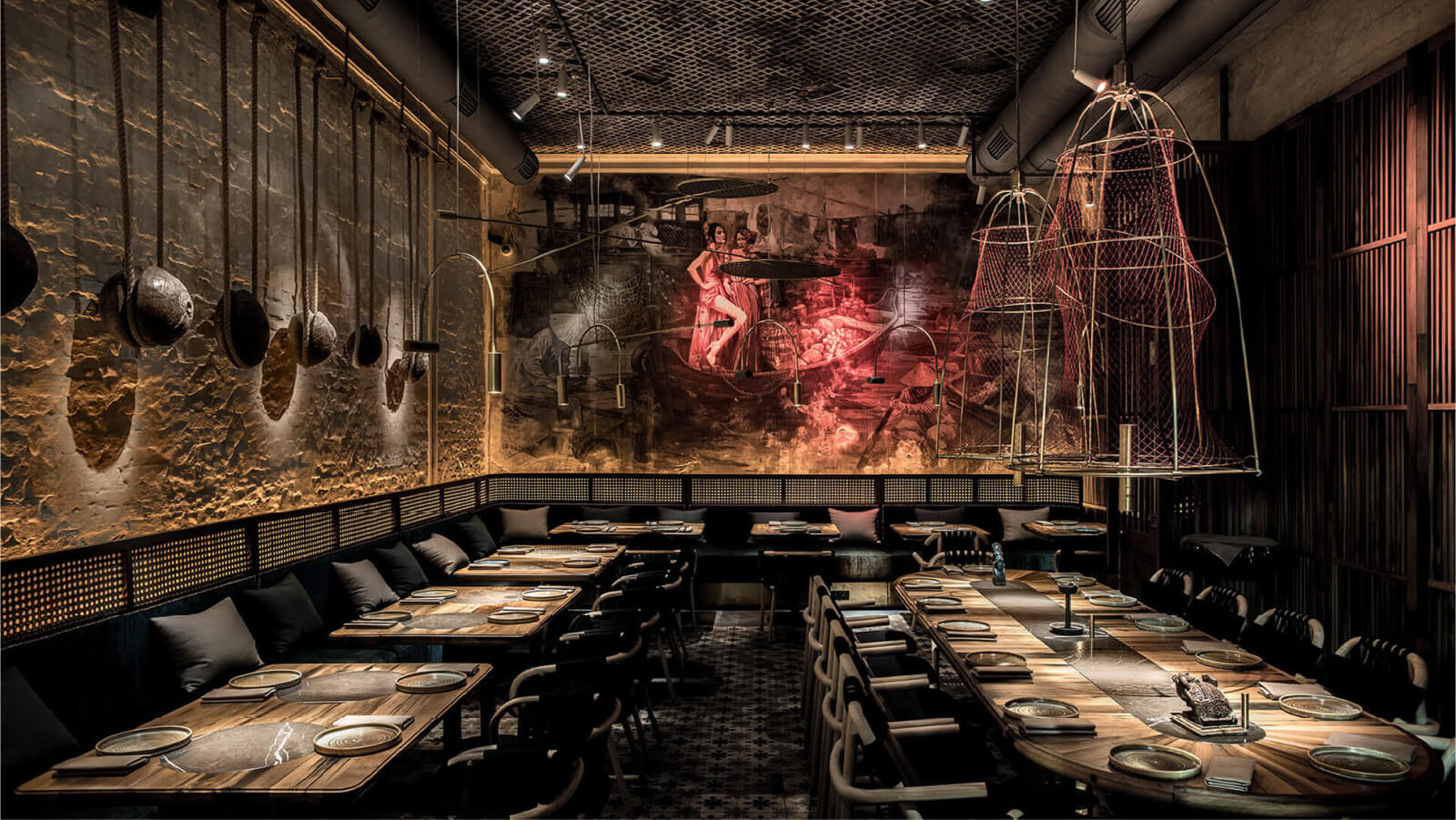 Founded by Volodymyr Nepyivoda and Dmytro Bonesko, YOD Design Lab brings a new perspective to the interiors of hotels, restaurants, bars, and cafes by focussing on experimental artistic solutions.
YOD Design Lab is a Ukraine-based studio focusing on interior design. Their team of designers, architects and project managers bring to life interiors so unique that they continue to add the best restaurants to their portfolio.
Their approach to design considers everything from subject design to finishing materials and overall aesthetics, that is why so many pieces of furniture in their work are individually designed.
Why 'design lab'? you may ask. During the construction of their projects, YOD uses new technologies of material application, turning design more into laboratory studies, hence the name of the studio.
Their main goal is to create an authentic object that maintains a harmonious communication between human and environment, making YOD Design Lab's work even more exquisite.
Who are Volodymyr Nepyivoda and Dmytro Bonesko? How did your journey in design begin?
Volodymyr Nepyivoda and Dmytro Bonesko: "We are co-founders of YOD design lab. Our studio was moved from city to city and had changed its name, but we have been standing on its basis from the 1st day of its foundation. Nowadays we are actively involved in each project. Our activity began with the project of Cosmopolit Hotel in Kharkiv (eastern part of Ukraine)."
Why YOD Design Lab? Why focus on commercial interior design?
Volodymyr Nepyivoda and Dmytro Bonesko: "We always wanted to be engaged in commercial design as it has always been the flagship of progress and shaped design trends. At some point, we realized what we wanted and gave up working with a private client and focused on working with a broad target audience in the commercial sector."
Which are the main values, core concepts or style inclinations that, above all, will always represent YOD Design Lab?
Volodymyr Nepyivoda and Dmytro Bonesko: "We immerse ourselves in the finest details of the concept in order to form the story and tasks that our project will face. We do not design for the sake of design, and although we use trends in our projects, we will not use the design solution solely because they are popular all over the world at the moment."
You've created some of the most unique and mesmerizing interiors, how do you approach a new project? What process do you follow when designing it?
Volodymyr Nepyivoda and Dmytro Bonesko: " We start our project with an introduction to the object, an analysis of the environment and future guests of the object. We must clearly understand who our client is and what we can give them to determine the total look of our project so that it stands out from the competitors. Further, we closely scrutinize the background information – "the story" of this place or object to continue composing the own one."
You have worked with multiple successful restaurants and companies in the hospitality sector, can you tell us how you choose the type of client or project to work on?
Volodymyr Nepyivoda and Dmytro Bonesko: "Very often clients choose our studio after they get acquainted with our works. When meeting with our future client it is important for us that our goals coincide and we have a common vision of the future of a successful establishment.
It even happens that the project is not profitable for us in financial terms or we have to implement it in a very limited time – we will still take up this project if we see it as a potential opportunity to create something new."
YOD Design Lab states design becomes more like a laboratory when constructing a project, how so? In what ways do you experiment when designing?
Volodymyr Nepyivoda and Dmytro Bonesko: "We often work with things we have not faced before. We like to create unexpected new solutions, to experiment with light and materials. We spend a lot of time creating prototypes of individual furniture and light during the implementation of the project. That's why we call ourselves a laboratory."
Unlimited budget, unlimited resources: what is the project YOD Design Lab would develop? What would it look like?
Volodymyr Nepyivoda and Dmytro Bonesko: "In this situation, we will define the limits for ourselves, create the budget and set the goals. This distinguishes the commercial sector from private projects, where the customer may not think about the budget.
In our case, the customer should have a business model and an understanding of the point of return of investments – in this case, his project will be commercially successful. We like to dream as artists or science fiction writers but working in the commercial sector makes us stand firmly on the ground, which forms our consciousness and the way of thinking of our studio."
What is the next step for YOD Design Lab? What projects are you working on now?
Volodymyr Nepyivoda and Dmytro Bonesko: "We want to create closer relationships with restaurants, technologists, bartenders, and chefs in the creation of future projects. This approach will allow us to take a more professional approach to solve complex tasks.
This is a collaboration of professionals from different fields within our studio. Sometimes the customer has the potential to implement a fairly complex project but they do not have experience and do not know which side to approach and how to find solutions to certain problems. That is why we are now actively working on forming a team.
Recently, we have focused on creating large-scale, multi-level hotel complexes."