Furniture design
The brilliance of artisanal craftsmanship: A&B Living introduces Cushion
Liquid metal and straw marquetry come together in the inspiration behind this precise and artisanal design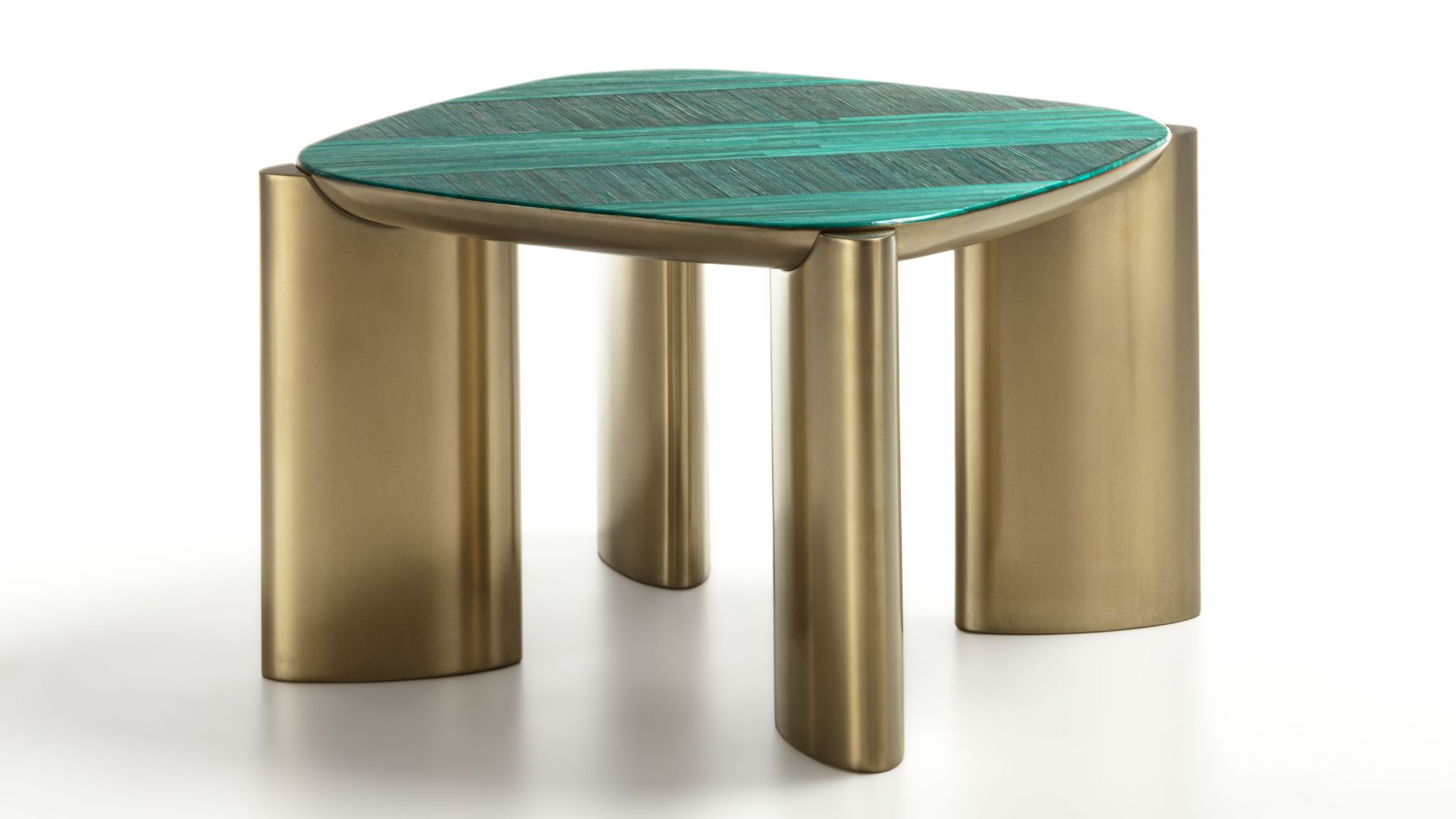 A&B Living has announced the launch of a new addition to their family: Cushion, designed by Luca Barengo. This stunning collection of coffee tables, side tables, and consoles is developed through the combination of two of the brand's most distinctive finishes: liquid metal and straw marquetry.
The inspiration behind the refined design of Cushion comes from the designer's appreciation for the skilled art of goldsmithing, discovered during a visit to Valenza. The complex cut of a diamond, in fact, provides both the name and the shape of this unique furniture collection, which fully embodies the principles of precision, expertise, and integrity expressed in goldsmith workshops.
The production techniques used in creating Cushion are entirely artisanal and were extracted with meticulous care. However, it is the selection and laying of rye straw that elevates the collection to a new level of brilliance, sparkle, and intensity that are equal to the most precious gems.
The resulting surprising plays of light and changing colors are a true testament to the artisanal craft and attention to detail involved in creating Cushion.
The new Cushion collection will be unveiled by the company at the upcoming Milan Design Week, and it is sure to be a highlight of the event. The unique combination of liquid metal and straw marquetry in this precise and artisanal design is a true testament to A&B Living's commitment to delivering exceptional quality and luxury to their customers.
About A&B Living
Having honed his skills in the Parisian cabinetmakers' ateliers, Alessio Bernardini went on to establish A&B Living, where he employs his artisanal techniques and distinctive style.
One of the few in Europe who has mastered the art of marqueterie de paille and other whimsical finishes, Bernardini's use of simple geometric shapes allows him to transform everyday objects into extraordinary works of art.