Technology
The ADD·FLO smart inhaler system provides connected asthma care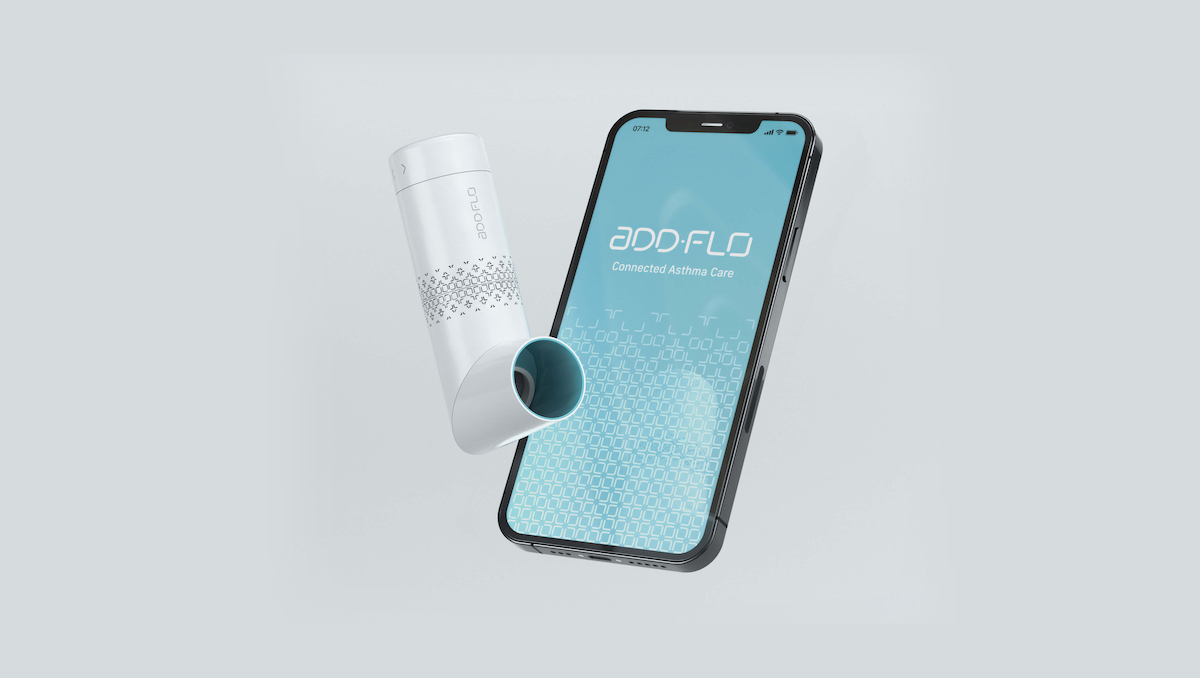 Recipe Design has come up with a compact system that enables asthma sufferers to better understand their condition, take control of their symptoms and actively improve the quality of their lives.
Asthma affects over 300 million people worldwide. Envisioning new ways of managing the condition, London-based studio Recipe Design has created a concept digital device that hopes to empower the patient to embrace asthma as part of their complete wellness regime.
In doing so, Recipe Design has come up with an entire platform comprising an actuator and smart hub packed with features that include at-home spirometry testing and assisted breathing exercises by way of an integrated lighting display.
The latter forms part of the contemporary design language the design team has created to steer away from traditional asthma devices. Instead, a material palette of glass and glossy polymers in white with accent colours define a premium aesthetic.
The discrete, metered-dose inhaler actuator presents itself as a wand with an adjustable mouthpiece that primes the device for use. Meanwhile, medication is delivered automatically, preventing the need for a coordinated pressing action for swifter drug inhalation.
Once administered, the device can be returned to the ADD·FLO smart hub, which provides a designated, central touchpoint for asthma maintenance in the home. It provides sterile storage for the MDI (Metered-Dose Inhaler) actuator and spirometry test, combined with a display that notifies the user of important notifications generated in the ADD·FLO app.
Here, the entire product collection is united by a platform for tracking symptoms and monitoring medication. It allows users to track data from other apps and smart devices to understand what is affecting their asthma, for example, high pollen counts or diet. By overlaying and analysing these data points, the app generates richer insights and advice on how they may be able to avoid exacerbations in future, ensuring they stay aware and in control of their symptoms at all times.
We asked industry insiders to forecast up-and-coming tech trends and their responses were illuminating: 6 tech experts share their predictions for 2022.
ADD·FLO combines great design with good data
Once Again, Recipe Design demonstrates how design can positively transform a simple device into a data-rich platform, a feat the studio demonstrated recently with its Soove smart home device that tracks stress.
In a similar way, ADD·FLO offers a contemporary, sustainable system that delivers improved asthma management and prioritises the human need for autonomy, elevating the patient experience through intelligent analytics and sleek materials.
Interested in knowing more about inclusive designs? Don't miss Design for Autism: A Sensory Delight.