Architecture
Meet the innovative and bold emerging creative practice Aleksa Studio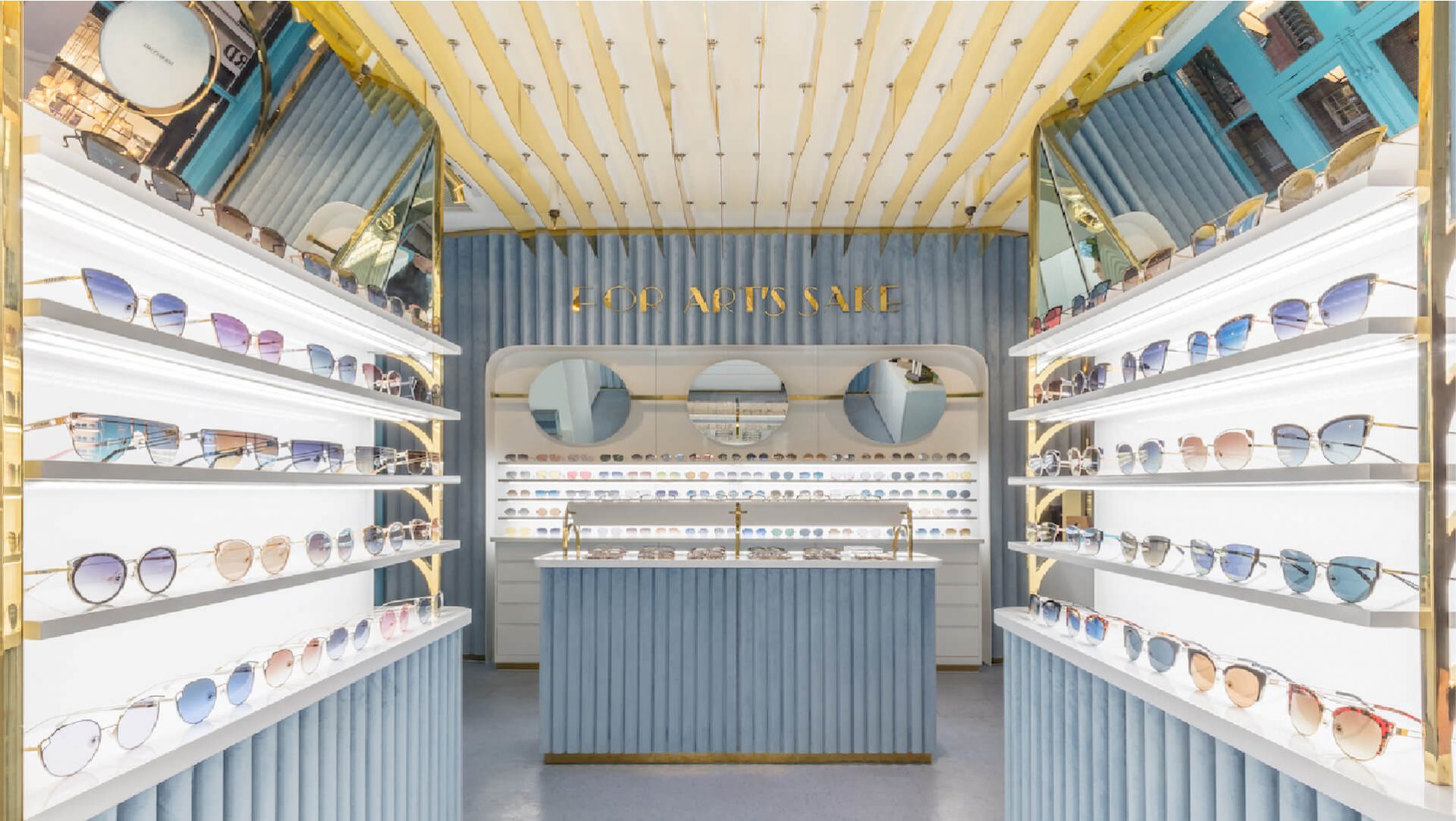 Founded by Aleksandrina Rizova, London-based practice, Aleksa Studio, delivers playful projects through a 'think-outside-the-box', and bold attitude.
Always innovative, playful, and most importantly bold, London-based practice, Aleksa Studio creates truly unique projects through a holistic, multifaceted design approach. Founded by Aleksandrina Rizova, the studio has worked internationally, delivering projects that range from commercial, residential to bespoke installations, furniture, and product design. Their love of experimenting with emerging materials, patterns, colors, and advanced fabrication techniques is displayed in each one of their projects, and their aim to offer something different allows them to create spaces that are immersive and engaging.
As an architect with experience in design, management, and commercial as well as residential architecture, and with a passion about innovation and the integration of new technologies in the design process, Aleksandrina leads Aleksa Studio with a clear vision, passion, and curiosity while developing projects that are both creative and challenging. It is their holistic approach, their think-outside the box attitude, and experimentation that has led them to collaborate with international companies and exhibit at highly regarded establishments such as the Royal Academy of Art and the Centre Pompidou.
Curious to know more about this exciting emerging practice, DesignWanted interviewed Aleksandrina Rizova, and found out more about Aleksa Studio, their creative process and their plans for the future.
Who is Aleksandrina Rizova? How did the journey for Aleksa Studio begin?
Aleksandrina Rizova: "I am an architect, a designer, a creative. Originally from Bulgaria, I came to London to study architecture in 2005 and stayed ever since. I worked at Rogers Stirk Harbour + Partners for several years prior to setting up Aleksa Studio.
Aleksa Studio began with the making of a bespoke 3D printed table in 2014, now part of the biggest art & design collection at Centre national des arts plastiques Collection (CNAP), France. This led to other bespoke furniture objects and shop installations. Our portfolio has grown since to include retail, office, residential and community/ installation projects & our own furniture collections (in the making)."
Why Aleksa Studio, why focusing on architecture and design practice?
Aleksandrina Rizova: "Being an architect means that you are constantly learning and solving problems – it is never boring although at times of course it is very stressful. I have always been interested in thinking outside the box and throughout my studies I became very passionate about innovation and embracing digital technology in design. The focus at Aleksa Studio has always been on delivering creative, challenging and innovative projects.
Ultimately, I am involved in design to make our world a more beautiful and rewarding place. I believe that sustainable, well designed and practical places can bring a lot of joy to their users."
The colorful, geometric style and metal trim used For Art's Sake retail really define high-end brands, as we saw with Daniela Colli in her project for Vyta Farnese.
With a wide range of projects that go from architecture and interiors practice to bespoke furniture and objects, which designers or architects are you inspired or influenced by?
Aleksandrina Rizova: "I get inspired by everything around me – it can be an exhibition at the Royal Academy (I am a member there), an interesting book (I love reading), a film or an article.
I also look at fashion designers such as Iris van Herpen and architects such as BIG, Neri&Hu, David Chipperfield, and many others for inspiration. I love sampling materials & finishes for projects and visiting showrooms for product inspiration."
How do you choose the type of client or project to work on?
Aleksandrina Rizova: "I have been very lucky to meet talented clients with the ambition to deliver a great project – some of these are artists & product designers so they are very passionate about good design as well. I see every project as a bespoke collaboration with the client.
Over time I learnt to be more selective with who I choose to work with, sometimes you need to say 'no' in order to meet the right client and collaborator."
If you had the chance to collaborate with one designer, who would it be?
Aleksandrina Rizova: "It will probably be Tom Dixon – I love his London showroom in King's Cross. It will be great to combine his expertise in traditional craft with our experience in advanced fabrication techniques."
Aleksa Studio designs use emerging materials, patterns, colours and advanced fabrication techniques such as 3D printing and CNC. Which are the main values, core concepts or style inclinations that, above all, will always represent the studio and yourself?
Aleksandrina Rizova: "The studio's key values are:
1. Think outside the box.
2. Re-invent when it gets too boring.
3. Offer something different/ new/ exciting to our clients.
Afterall, you must enjoy what you do in order to deliver a good project."
The recently unveiled 'Fluted stool' project features a soft leather cushion on a fluted base combining strong architectural shaping while showcasing bespoke upholstery. What is the next step for Aleksa Studio?
Aleksandrina Rizova: "We have been quietly working in the background on several furniture objects & accessories. The aim is to combine traditional methods of upholstery and leather making with digital fabrication techniques such as 3d printing, C&C and moulding.
Our ambition is to make sure the pieces can be made in a way that they are affordable rather than one-offs so we have been working hard to find the right fabricators. We are hoping to present these pieces in a pop-up retail space in London soon. The launch date is yet to be confirmed but keep an eye on our social media for announcements."
The combination of innovative technologies and design is always creating mesmerizing results, like the 3D sculptures created by these Taubam Collage's students.