Visual design
Anxious or relaxed? This short film gives 3D form to human emotion
CGI artist Hussain Almossawi created Sensations for Intel to demonstrate the potential of its processors in supporting CPU and GPU rendering.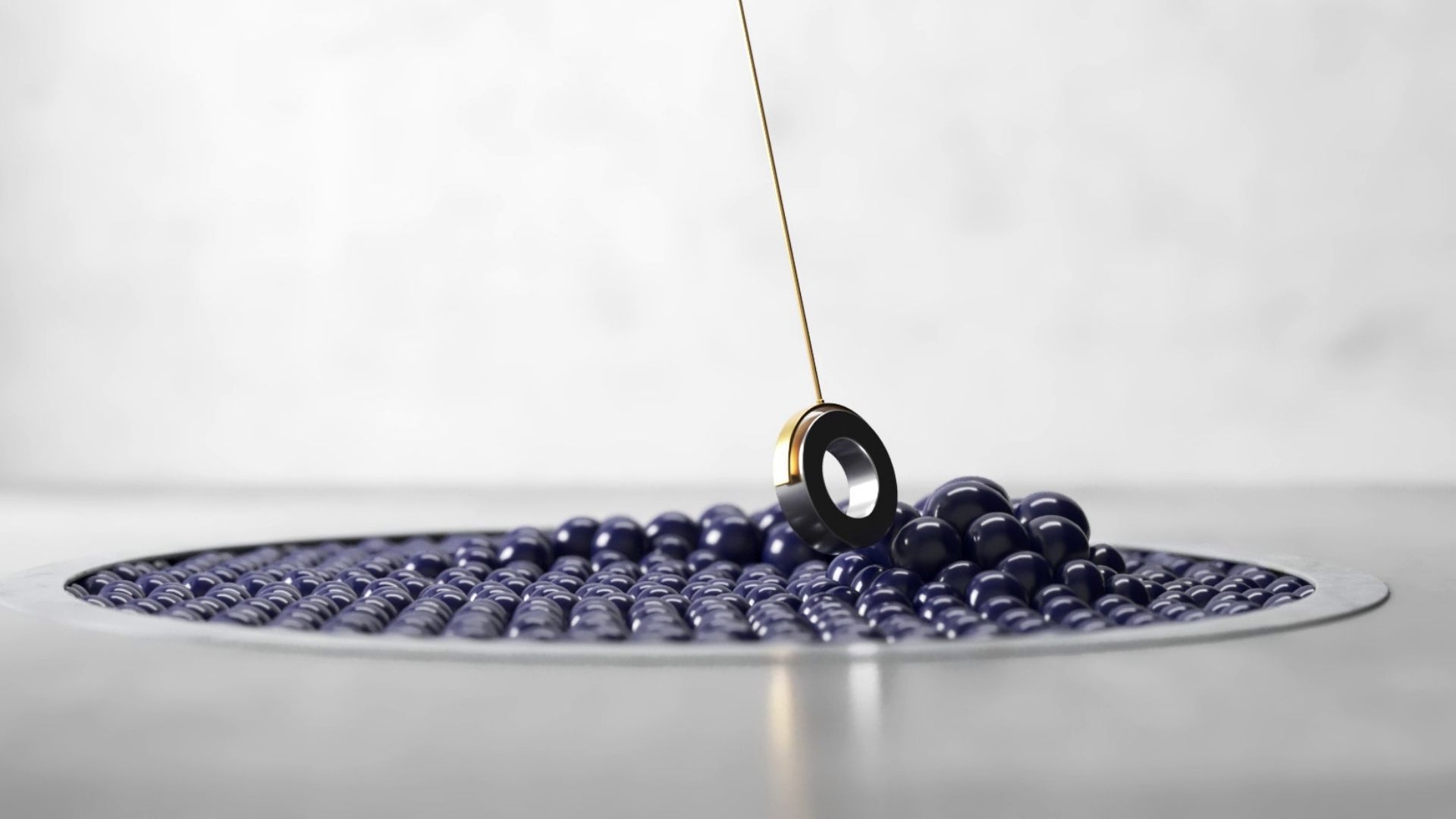 "In this collaboration with Intel, we created a short Art Film called "Sensations" that visually evokes different kinds of emotions and feelings through motion, sound, colour, and form," explains Almossawi.
"The twelve shots were collectively created by getting inspired by random everyday objects around us, studying their materials, properties, sounds, and hacking our perception of reality."
Each visualisation isn't prescribed to a definite emotion. Instead, Almossawi wants the audience to make their own interpretation.
"It ranges from fun and playful to relaxing, anxious and mesmerising" he explains.
"What matters more than anything, is that you would want to watch it again."
"I did have an idea in mind but it's up to the viewer to decide," he says. "
For example, the green coral animation, to me, gives a sense of comfort and fun. Meanwhile, the orange bubbles that keep inflating give me a feeling of anxiety, as I'm waiting for that moment for the balloons to burst, but they never do."
The video also features a swinging pendulum that appears to create a magnetic force over the air bubbles beneath it.
This, Almossawi says, was made to create a feeling of anticipation.
"The viewer keeps their eyes on both the pendulum and bubbles at the same time, seeing if there's a moment where the magnetic force loses its effect."
The video was designed using a variety of 3D animation software including Houdini and 3D Studio Max. The shots were rendered using RedShift 3D and Vray.
Almossawi: The trial and error of rendering your own reality
Inspired by the ability to create his own version of reality, Almossawi, who is also a product designer, specialises in 3D rendering.
"The idea of being able to "Hack Reality" and create the environments and worlds you like, is just fascinating," he says.
It speaks to a trend in design and interiors in which rendered images are becoming increasingly popular, specifically on Instagram where aspirational interiors and ASMR visualisations are offering a break from reality for the brain.
For Almossawi, the magic happens during the research and development phase, which requires a lot of trial and error.
"It's a fun process just like any other design discipline, where you start to create your idea, and watch it evolve iteration after iteration," he explains.
During this phase, Almossawi walks a fine line between experimentation and emulating how certain materials and objects would behave in real life.
"An understanding of how things work, and the physics behind it helps emulate what we observe and experience around us in the real world."