Lighting design
AND ANTI MATTER combines design, art and sound to reinterpret products
AND ANTI MATTER (&AM) is a creative studio based in Reykjavik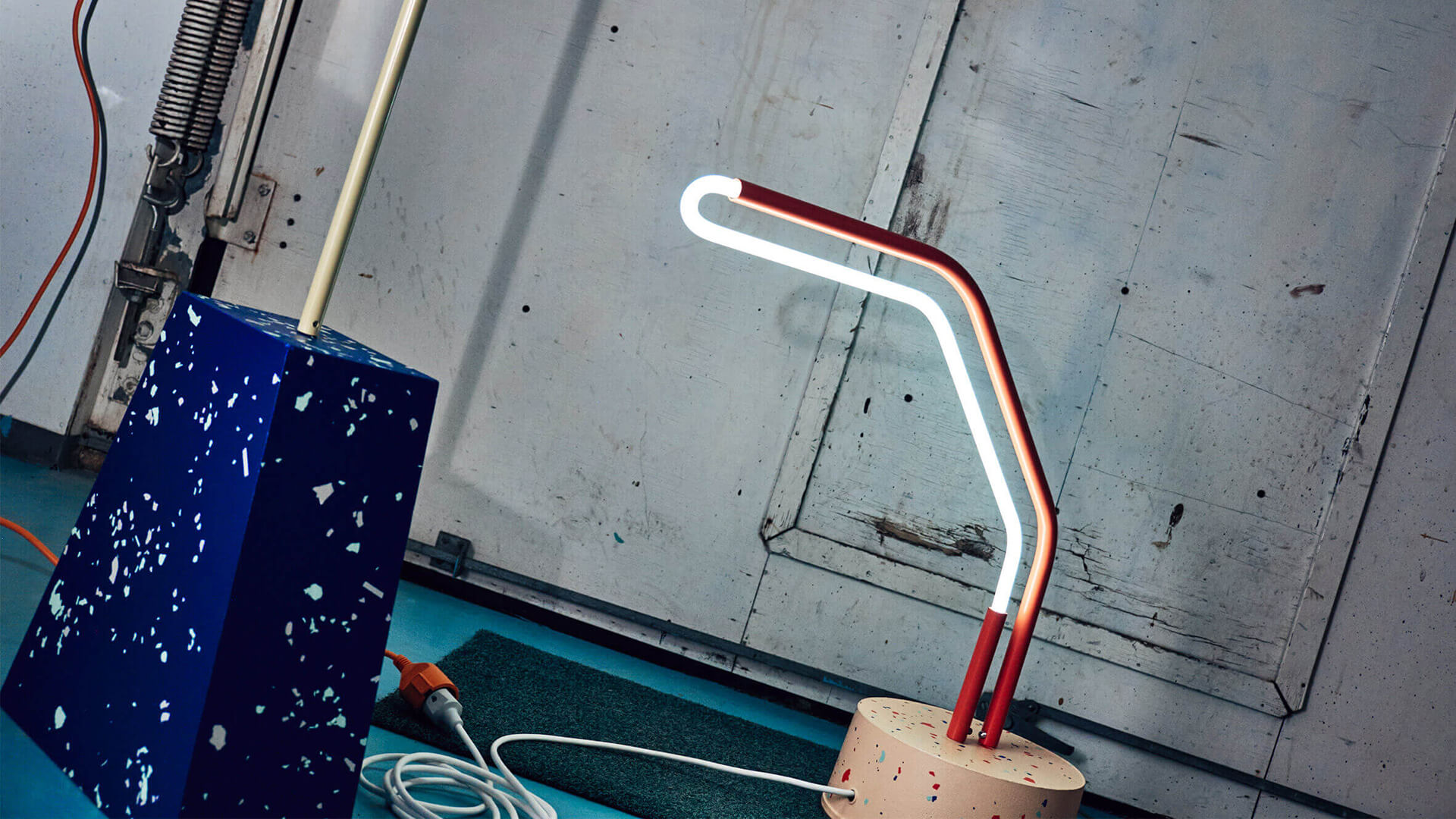 The first product line from AND ANTI MATTER (&AM) is "Previously Unreleased", a selection of functional aesthetic objects (transmitter, lamps, hangers) derived from a project done for the Icelandic Design Center. Objects first conceived in another context have now become sculptures for domestic use, where hard angular industry meets light and color.
The different aspects of the duos disciplines: design, art and sound are mirrored in the products and exhibition. The collection by AND ANTI MATTER contains:
3 different lights
2 different hangers
9 different modular objects in 7 different colours
Textures and a cassette with sound for your home that comes with the collection when bought
All material is sourced locally, in Iceland, and everything is made by hand by the &AM team in small factories in Reykjavík and in the south of Iceland.
&AM played with the ideas of antennae, transmitters, signals, receivers, TV test cards, white noise / screen snow and audio test signals.
The shapes of the metal rods and lights were drawn from sounds and memory of sounds.
The materials were given a very organic developing process in collaboration with the local factories that worked with the team.
The base of the lights, the hangers and also the modular objects are made of concrete along with steel, neon tubes, cork, paint, paint flakes and powder coatings.
The colourful effect on the concrete is a forgotten process of using paint coating and paint flakes.
It was done so that the dirt would not be as noticeable in the workspace and, more importantly, because it is thought to be calming for your eyes and therefore your brain, to work in.
There is also a soundtrack that goes with the collection. In fact, one of the designers, Baldur, is an electric musician as well as being an artist. 
He looked to TV test cards, white noise/screen snow and audio test signals for inspiration. The music was released on cassette. 
About the designers
AND ANTI MATTER (&AM) is a creative studio founded by lovers and collaborators Þórey Björk Halldórsdóttir & Baldur Björnsson (2016).
&AM explores the space and fields between design and art through objects and experiences.
They believe that places and people need more aesthetic usability and functional strangeness in their existence, working on a project basis and therefore tap into all categories of design and sometimes art.
&AM is headquartered in the westernmost part of Reykjavík.