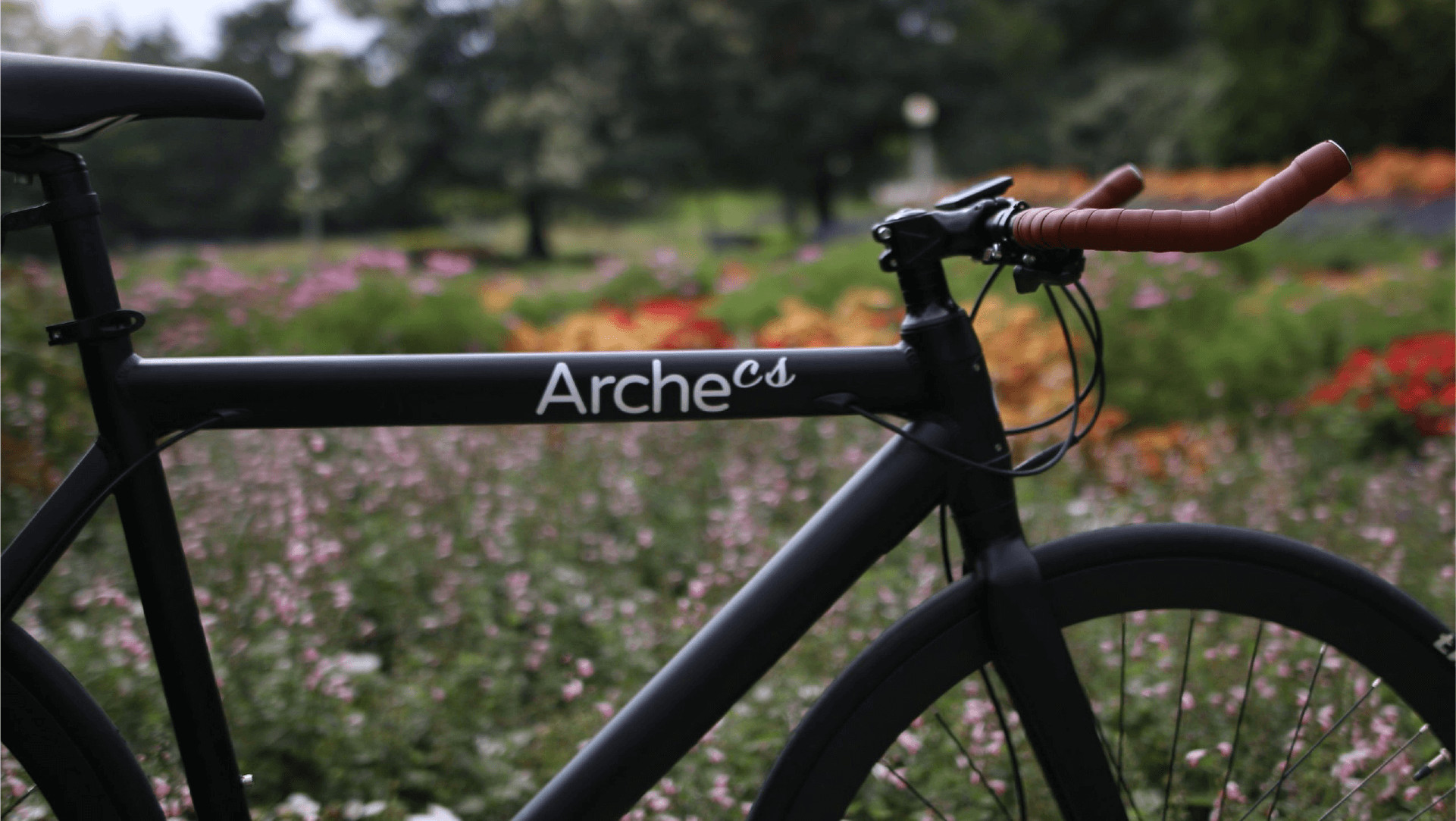 Thales Motors has hidden the battery in the down tube and fitted a rear hub motor for a sleek look
Thales Motors says that the new Arche e-bike is designed to be efficient and effortless, packing enough power to enhance the ride without dictating it. One outcome of this approach is the bike's weight, which stands at approximately 14.5kg, another that it looks like a normal road bike.
Arche's minimal design has hidden the battery pack inside the down tube of its matte black aluminum frame. All wires or anything that hinders the sleek design has been hidden or removed (where possible).
The battery pack is still easily accessible thanks to a smart compartment built into the frame where it's possible to charge and service the battery and charge. This is coupled with a motor which drives the 350w rear hub to avoid a bulky, mid-frame unit.
Simple electronics located at the point of charging allow the user to easily switch the e-bike on and off. Meanwhile, leather-wrapped drop handlebars and an LCD Display adds to the charm of Arche looking like a traditional pushbike. Here, users can check the motor assist level and see how much battery charge is remaining.
A more extravagant look and feel more your thing? Check out BMW's first electric bike is a futuristic two-wheeler with mammoth speeds.
Arche comes with a 7-speed Shimano gear system to be optimally efficient on any surface, puncture-resistant tires and Z Star disk brakes to provide incredible braking capability, according to Thales Motors. Arche has a max range of 50km and with speeds of up to 32km/h.
Arche's minimalist design is the obvious draw here, which the design team at Thales Motors decided on through a series of renders using CAD software. An e-bike that doesn't immediately reveal itself as one appeals to users concerned with being a target for thieves, or those who are style-conscious and prefer the sleeker look of a traditional pushbike.
E-mobility doesn't have to be bulky and obvious. Don't miss Yves Béhar designs the lightest scooter ever for Unagi: Model Eleven.