Architecture
'Mesures de l'homme' , clean geometries and open spaces: Le Corbusier is the father of modern architecture.
Widely regarded as the most controversial and brilliant architect of the 20th century, Le Corbusier's immeasurable legacy made of buildings, principles, books and design, left a permanent mark on contemporary worldwide architecture.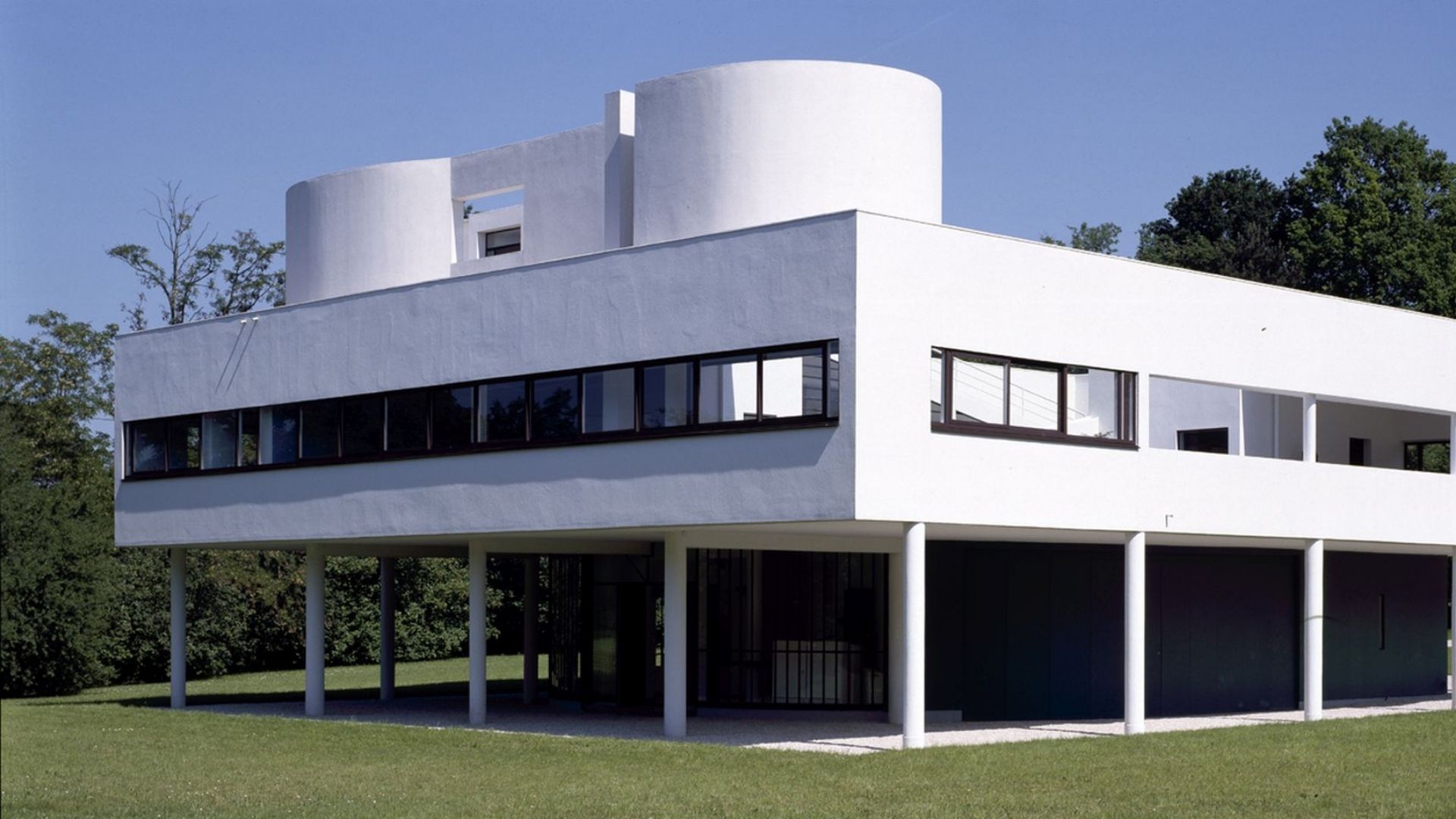 According to him, architecture is the masterly and magnificent play of volumes brought together in light: Charles Edouard Jeanneret is the architect we know as Le Corbusier, who consciously broke with the past, inventing a new architectural language and a new system of human proportions: the Modulor.
Devised to reconcile mankind, math, architecture, and beauty into a single system, the Modulor was intended to improve the appearance and the function of architecture providing measurements of all aspects of design: from doors to cities, to mechanics.
Despite all the criticisms to the system, Le Corbusier managed throughout his career, to melt architecture with human social needs, rejecting superfluous ornamentation, choosing horizontal planes and neutral color palettes, providing better conditions for crowded cities, proving to be a multifaceted, brilliant intellectual of his own time.
Villa Savoye – Poissy, France
With a flat roof, columns used to lift up the base of the building, the absence of internal supporting walls, a free design of the facade, and long, horizontal windows, the villa clearly embodies all the 'Five Points of a New Architecture' that dictate Corbu's technique.
An icon of modernist architecture, Villa Savoye is Le Corbusier's most famous work.
Curious to know more about iconic architects? Don't miss Archi Icons – Renzo Piano.
Palace of Assembly – Chandigarh, India
Le Corbusier's intervention in Chandigarh is the architect's largest project: commissioned to design the master plan in the early 50's, he thought of the whole city as a human body, with the Capitol Complex functioning as its head.
From its open plan to the view of the Himalayan landscape, the Palace of Assembly boasts Corbu's five points of architecture as well as his major architectural style and philosophy.
Notre Dame du Haut – Ronchamp, France
Immensely powerful, considered as an unusual project in his prolific career, the only church designed by the Swiss architect actually answers for his passion for sculpture and for a simple yet surrealistic style that is key to many late works of Le Corbusier.
LC4 Chaise Lounge
Along with his two collaborating designers, Charlotte Perriand and Pierre Jeanneret, Le Corbusier conceived the LC collection of chairs and sofas, later mass-produced by Cassina, that would have changed the concept of furniture design.
The LC4, probably the world's most famous chaise lounge, was imagined adapting the structure to different ergonomics and positions, following the architect's belief that furniture should be a tool to serve human needs and functions.
Heidi Weber Museum – Zurich, Switzerland
The project, intended to be a complete work of art, both internally and externally, as it houses an exhibition space for Les Corbusier's artworks, is the last he designed before his death in 1965.
The Pavilion stands as an eternal testament to his bright persona, iconic for its colored panels and its floating parasol roof-structure.
If you want to know more about icons who changed the way we see design, don't miss Design Icons – Dieter Rams.