Architecture
ARQUITECTURA-G transforms an old factory into Acid House Barcelona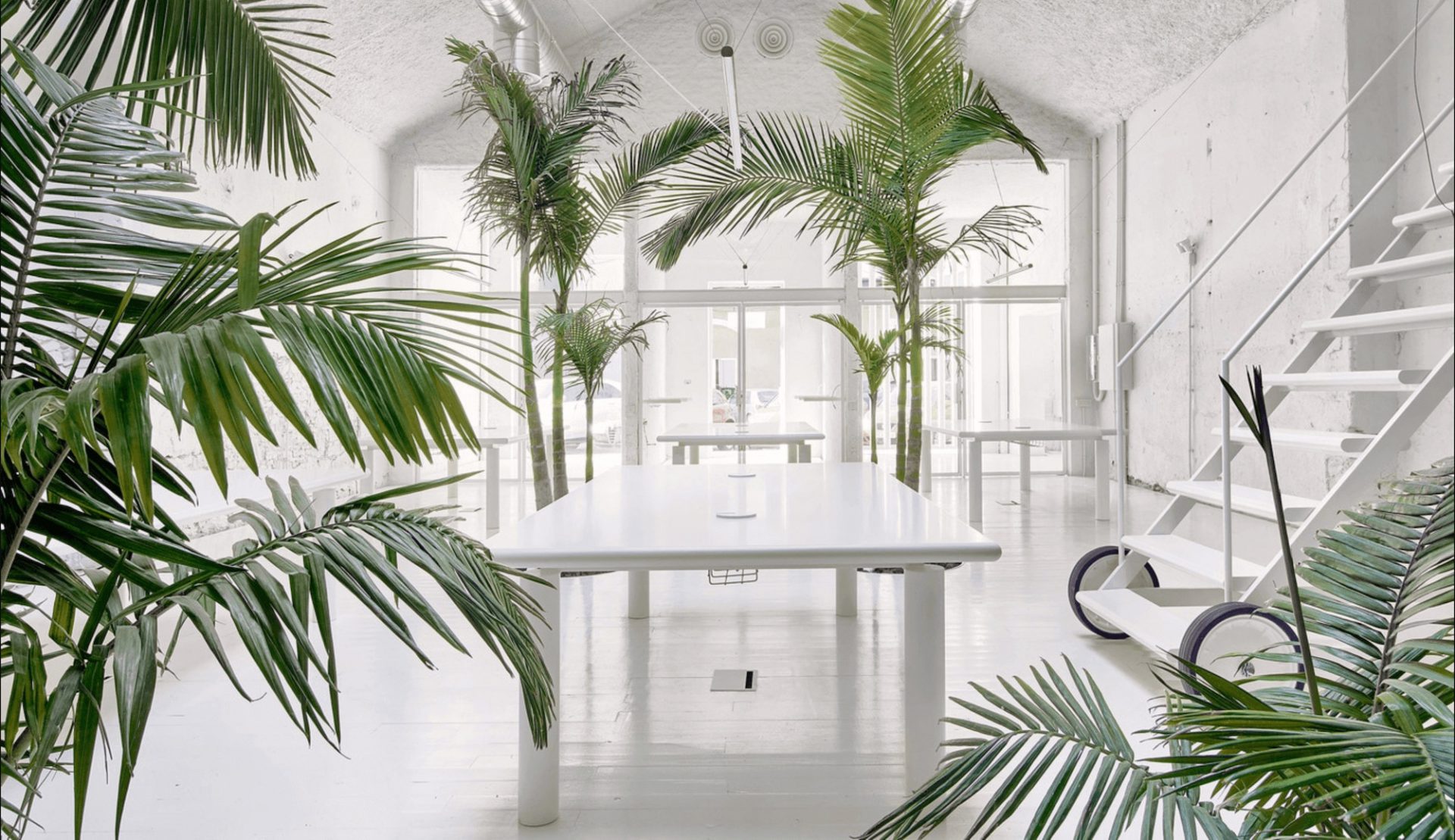 Acid House Barcelona is a sun-drenched innovation hub for creative business exploration and entrepreneurship in Poblnou, respectfully maintaining the existing textures and interior of the original factory it's housed within.
Based in Barcelona, Acid House is a cultural and creative hub for innovation and new business exploration, a space to foster collaboration within an educational institution.
Why Acid House? To give shape to ground-breaking initiatives across all creative industries
Acid House Barcelona is located in the Poblenou district and houses many companies including Nomad Coffee, Folch, Elisava, Offf and Whitehorse.
The minds behind Acid House – ARQUITECTURA-G
Founded in 2006 by architects Jonathan Arnabat, Jordi Ayala-Bril, Igor Urdampilleta, and Aitor Fuentes, ARQUITECTURA-G is an architecture studio dedicated to not only modern architectural design but also teaching. ARQUITECTURA-G has lectured at many prestigious institutions including Matadero Madrid, Udk Berlin and Cooper Union New York.
ARQUITECTURA-G has won many awards over the years and their work has been published in both national and international media. They were awarded the Mies van der Rohe Award for Emerging Architect 2015, the 2013 ASCER Interior Design Award and were selected to be part of the Spanish Pavilion at the Venice Biennale 2016.
Materials & Techniques – Versatility and transparency
To give the space a cohesive interior design, all the existing walls were painted with a single colour even though there were many different materials and textures. To further enhance the beauty of the walls, minimally framed glass was used as much as possible.
Mobile furniture is used throughout Acid House Barcelona to showcase the many possibilities of each space. Mobile tables, stands, and staircases are all detached from the fixed elements of the building, which allow exploration and expression within each space.
Style & Aesthetics – Preserving existing architecture
Acid House Barcelona saw the transformation of an old factory into a creative centre which respected and preserved the original factory space. The building has been divided into office spaces, classrooms, bathrooms, and workspaces. On the ground floor, a cafeteria, shop windows, and several offices were installed to serve as a filter through to the private rooms.
Glass enclosures create a subtle divider for each room that doesn't visually obstruct any of the surrounding interior design. The wooden flooring, textured masonry walls, and all the industrial details are framed by the carefully considered interior glass walls. This combination of materials greats a simple yet sophisticated aesthetic.
ARQUITECTURA-G engage with various architects to build a critical disclosure around contemporary architecture
ARQUITECTURA-G created ESCRITOS-G in 2008, as a learning tool to improve their professional service and generate debate about contemporary architectural design. It's a collection of conversations about architecture between ARQUITECTURA-G and various architects in the field.
Design Memento – A flourish of colour
Throughout the interior of Acid House Barcelona, white was used on the ceiling, walls, floors, door frames, and even the furniture. This provides a blank canvas for the occupants to be creative and exercise their imaginations. However, to add a colourful note to each space, various plants were carefully placed throughout each floor level.
The writer's comment – An incubator for creative business projects
The colour palette for the interior design struck me the most when I saw this project. The bare white interior flooded with natural light is breath-taking and never-ending, however, this makes the ideal setting for innovation on a blank canvas.