Technology
Ballie – A ball-shaped robot designed to be your friend and your personal assistant
Ballie is one of the latest innovations in the field of Internet-of-Things, designed to make your life easier and certainly more enjoyable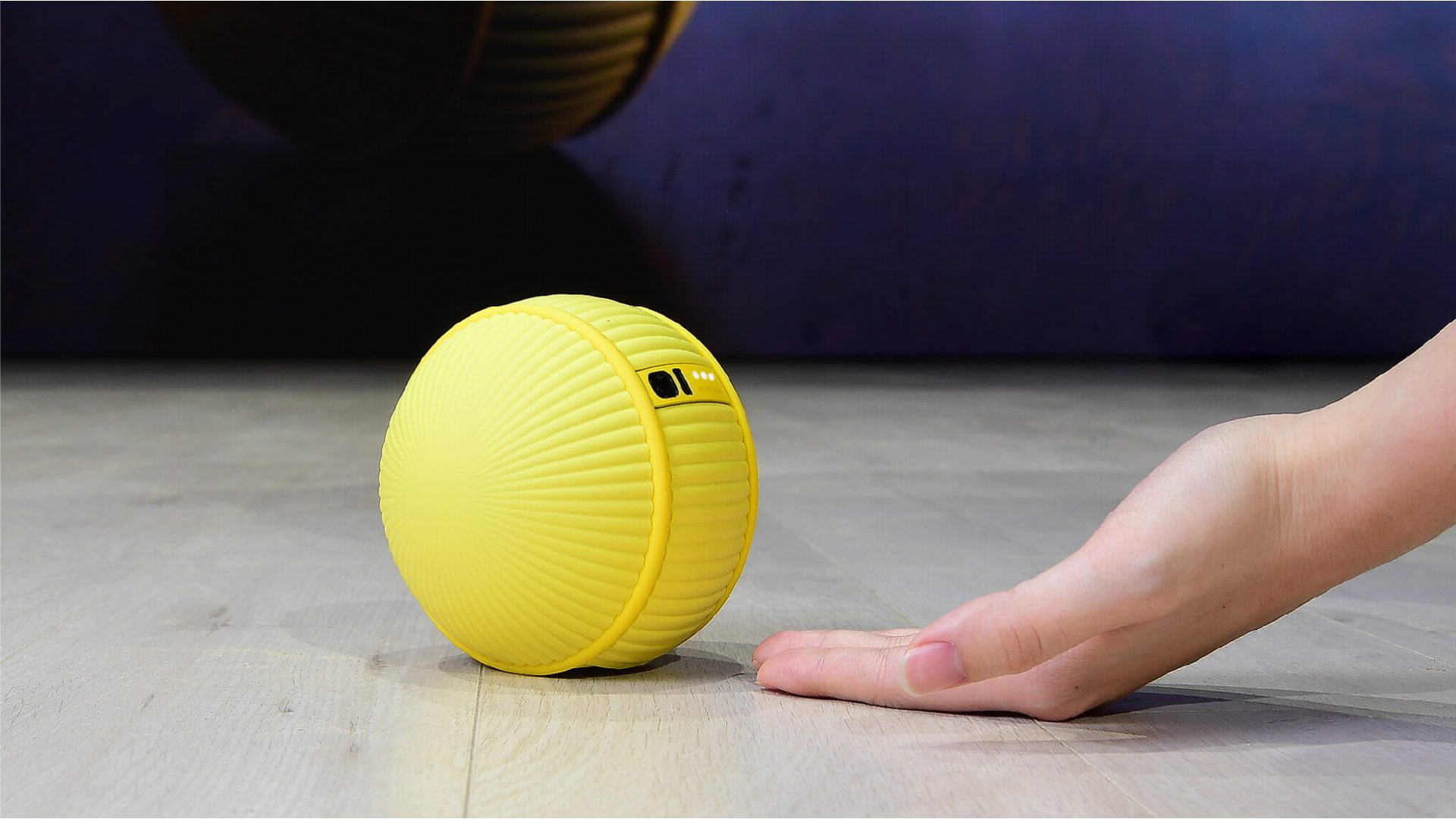 A tiny, ball-shaped robot that understands you, reacts to your needs and supports you. Ballie simplifies your busy lifestyle by organizing your schedule and helping you with chores.
It represents a delightful technology innovation designed to help its users in many ways possible.
This robotic device can be used as a wake-up call, so you get everywhere on time. It can be your fitness assistant by reminding you daily about the importance of physical activity.
Furthermore, it can even do some chores for you while you are away, by controlling smart home appliances such as robot vacuum cleaners.
The minds behind Ballie – Samsung
Samsung is a South Korean, multinational conglomerate, based in Seoul. Lately, the company has made significant progress in the fields of robotics and mobility. Samsung's CEO, Hyunsuk Kim, presented the Ballie prototype at the CES 2020 tech show in Las Vegas.
In the past, Samsung has introduced the SmartThings app, which helps you connect and manage all your Samsung and SmartThings-compatible appliances and electronics. In addition to that, Samsung has the SDS IoT (Internet of Things) platform.
IoT represents the interconnection via the Internet of computing devices embedded in everyday objects, enabling them to send and receive data. Therefore, Samsung already has a way to connect Ballie to home appliances and electronics.
Materials & Techniques – Robotic features framed in a plastic sphere
Ballie is a robotic, ball-shaped device with a built-in camera, microphone, and speaker. These features will help Ballie navigate around your home or office, comprehend surrounding sounds and commands, capture images and take actions accordingly.
Its spheric design is made from plastic, therefore the device is light in weight and moves around with no difficulties.
Style & Aesthetics – A more sophisticated version of the BB-8
The idea behind Ballie's design was to create a robotic device infused with AI features, that will look friendly and harmless. Ballie resembles a lot to BB-8, a droid character from the Star Wars franchise.
The design is minimalistic and smooth, bright-colored and completely non-intrusive. Ballie has an adorable, playful design that's interactive to both children and pets, without being human-like.
Samsung's robot – Ballie is still a work in progress
Samsung is planning more advanced features in the future. Sadly, they did not set a release date, nor said if there would ever be one. However, Samsung is quite involved and excited about Ballie's future progress.
It is promised to be of great help to the elderly, to children and even to pets.
Design memento – A robot becomes part of your family
Ballie's priority will be to make your life easier. It will accompany you, follow instructions and take actions, all in your favor. Moreover, Ballie will protect any collected data and support privacy standards.
This robotic device can become a vital part of the family, recording and storing memorable photos of your family's everyday life.
The writer's comment – Ballie may become a person's ''best friend''
In my opinion, having a robotic device like Ballie can undoubtedly be helpful and beneficial in many ways. It offers you relief from your otherwise busy lifestyle by keeping you up-to-date and on schedule. It takes care of your home and pets while you're away and for your well-being when you get home.
Ballie truly is the robotic life companion from the future.