Technology
Elvie's non-electric Curve breast pump hides neatly inside a bra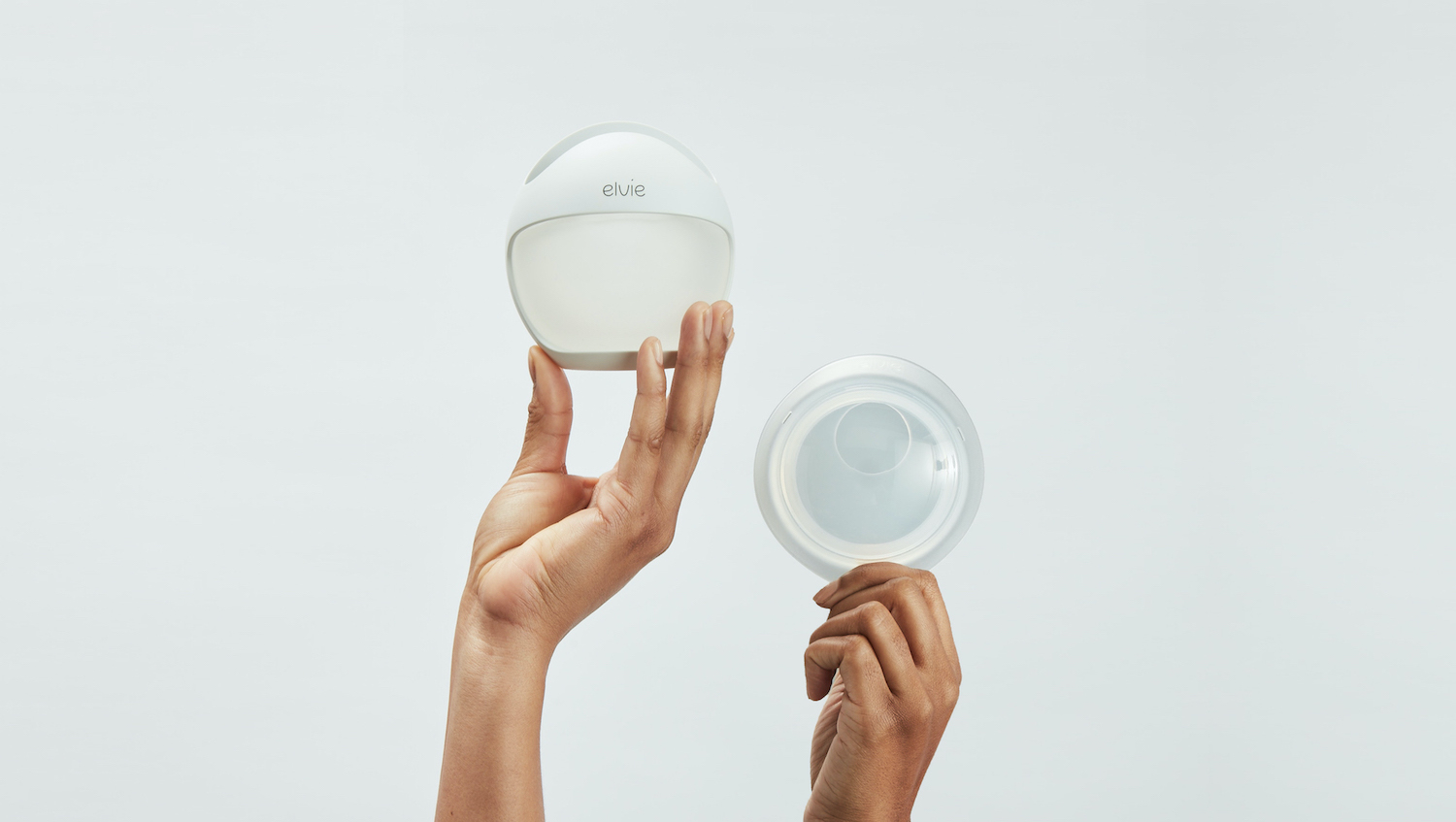 FemTech company Elvie has developed a bra insert that enables simple, hands-free milk expression.
Elvie is the leading FemTech brand developing smarter technology for women by women—here, it offers an alternative to outdated breast pumps and enables users to enjoy a quieter and more comfortable experience (without the need for electricity).
Without the need for batteries or a motor, the Elvie Curve breast pump can capture up to four ounces of milk. Instead, it uses the natural suction created by pressing the cup to the breast and creating a vacuum. The Curve's edge over other pumps is its size which, when paired with the vacuum, makes for a super convenient user experience.
The pump can be worn inside any nursing bra, which means it can be worn in public very discreetly. It's also hands-free letting users manage other tasks while expressing and without needing to take off their clothes.
The pump itself consists of a silicone cup housed inside a hard plastic shell intended to prevent uncomfortable constriction inside the bra. A small opening in the cup indicates where the nipple should be placed before users can apply pressure to create the necessary vacuum.
Because of the compact size of the device, it minimises the chances of the pump being dislodged by something or someone. Users need only to give the pouch a little squeeze every one to two minutes to reinforce the vacuum, and when they are finished a handy pressure release valve makes it easy to remove.
Read more about Femtech and gadgets tackling periods, fertility, and pregnancy.
The comfortable Curve combats breastfeeding stigma
The Elvie Curve is an evolution of the brand's Elvie model, a pump marketed as the "world's first silent breast pump" which we included in a round-up of innovative FemTech gadgets last year.
It similarly worked to destigmatise breastfeeding by making for a more comfortable experience. It's no wonder—created by a team of female designers, Elvie was careful to consult mothers during the research and development stages, which resulted in a design combating several issues regarding traditional breast pumps.
This included the lack of a functioning release mechanism which during a focus group was identified as one of the main causes of spilt milk. Rather than having to tug and pull at bulky, restrictive pumps, the Curve can be removed easily and comfortably.
Switch off period pain with the WIM wearable pad, a discreet, stick-on heating patch that is designed with abdominal cramps in mind.