Technology
Meet 0/1 phone by Andrea Mangone, a minimal foldable phone for digital detox
In an era dominated by smartphones, it's no surprise that we dedicate an average of three hours each day to these pocket-sized marvels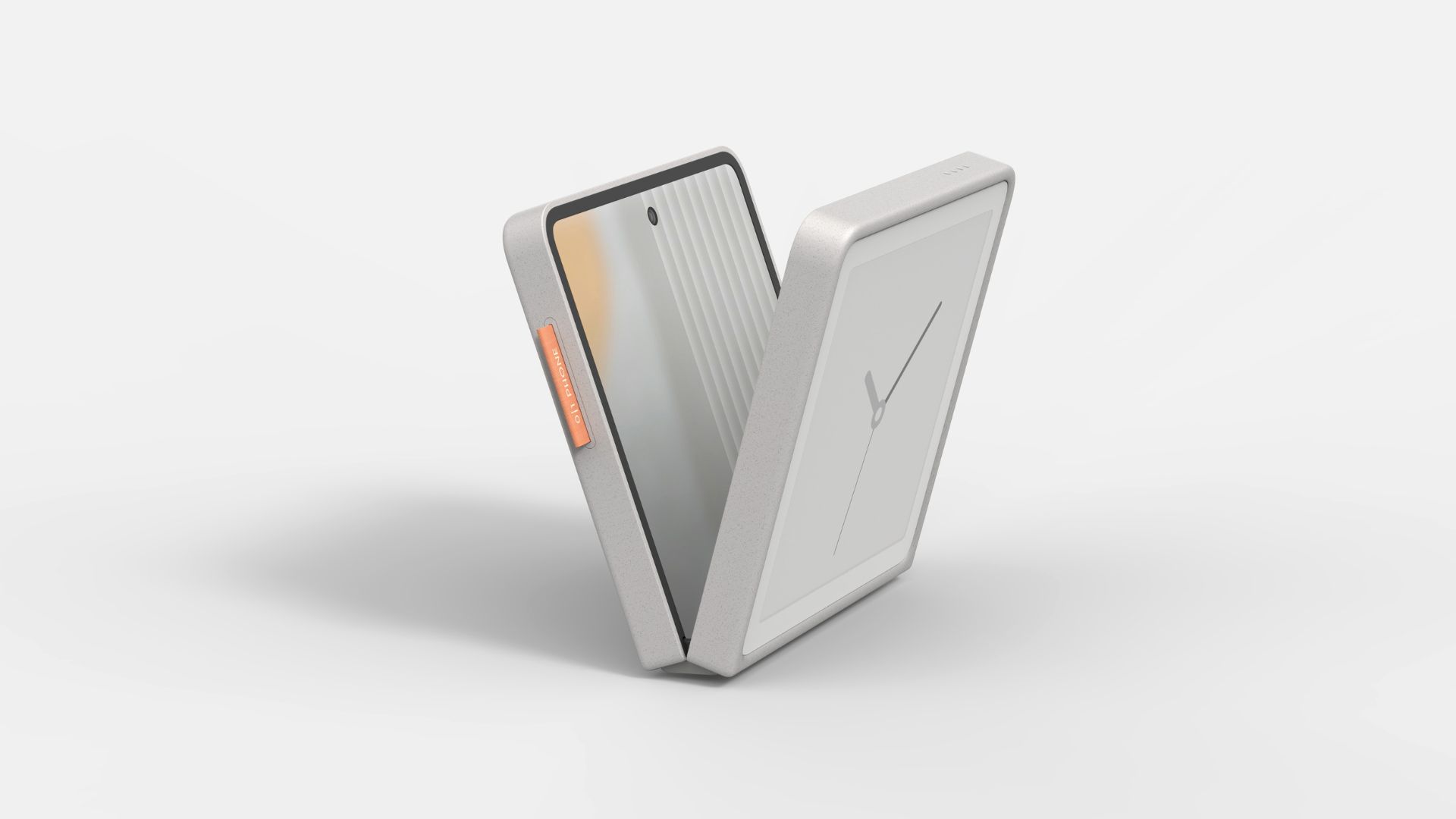 Introducing 0/1 phone, the transformative solution designed by Andrea Mangone to liberate you from the grip of digital distractions and empower you to reclaim control over your life. With its thoughtful design and purposeful features, this innovative device serves as a powerful tool to help you disconnect from the noise and reconnect with what truly matters.
In a world grappling with the widespread issue of smartphone addiction, a wave of "minimal phones" has emerged, promising respite from the overwhelming digital realm. These technological devices, reminiscent of the simplicity found in old-fashioned "dumb" phones, offered a limited set of functionalities.
However, they struggled to gain traction in the market, as most individuals were reluctant to completely abandon the features and conveniences of their smartphones and regress to a bygone era.
0/1 Phone offers the perfect harmony between functionality and simplicity, empowering you to strike a balance in your digital life. With its ingenious foldable form factor, this cutting-edge device seamlessly transitions between two distinct usage modes.
Unfold it, and you have all the capabilities of a modern smartphone at your fingertips. Fold it shut, and it transforms into a minimalist phone, providing a respite from the constant digital distractions.
Whether you're exploring the depths of social networks or diving into the immersive realms of entertainment, the dynamic display of 0/1 Phone ensures that every pixel captivates and enchants, transforming ordinary moments into extraordinary experiences.
When closed, 0/1 Phone feels minimal and distraction free. It features a large e-ink display that shows only a limited amount of simple information in an unobtrusive manner.
By simply placing it in an upright orientation, akin to a bedside clock, this innovative device allows you to effortlessly turn off all notifications and create a sanctuary of tranquility.
By embracing the vertical orientation, 0/1 Phone minimizes the urge for compulsive checking, empowering you to break free from the constant allure of digital distractions.
For a secure and comfortable grip, the back panel of 0/1 Phone is adorned with a rubberized vegan leather covering. This tactile detail not only enhances the phone's usability but also adds a touch of sophistication. Adding a vibrant burst of color, an integrated nylon woven tag gracefully accompanies the SIM card tray, imbuing the device with a playful charm.