Technology
Micrashell: pandemic protection for partying in style
Micrashell might be the unexpected answer to keep crowd driven events alive, and still protect everyone from airborne viruses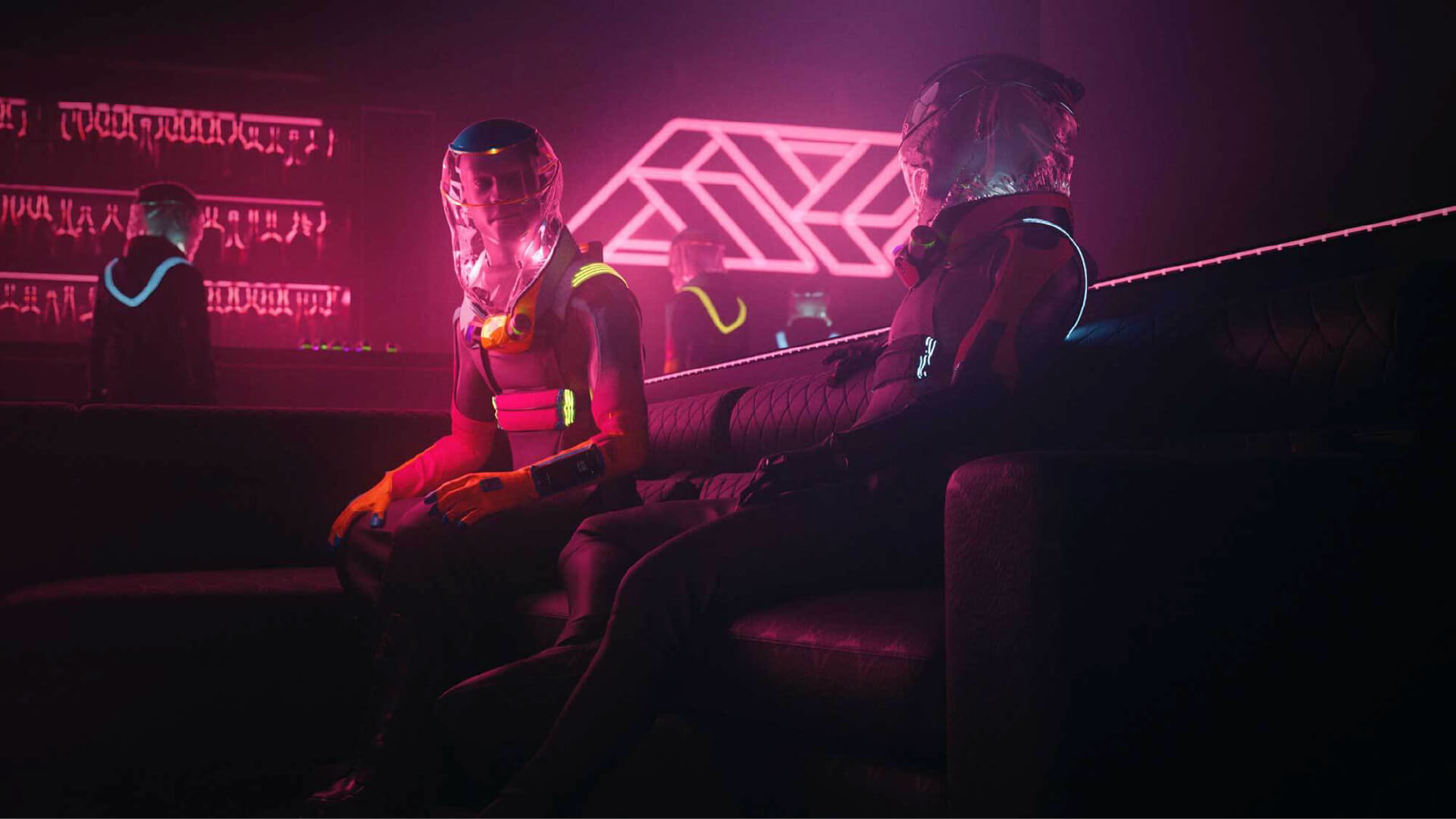 The social landscape has undeniably been reshaped by the current viral pandemic. Many people are feeling the loss of nightlife, and thinking of exactly how a safe return to bars and clubs might be possible. Micrashell suit creates a socially responsible way for people to interact with each other during a pandemic within the context of nightlife, live events, and entertainment.
We have seen the face mask fast morph into a fashion accessory. Micrashell goes beyond this basic protection and aims to define the next wave of PPE fashion—a high-tech face mask with fancy filtration and some extra control gimmicks.
The minds behind Micrashell – Production Club
Production Club is a Los Angeles-based creative studio. It was founded in 2012 by University of Southern California graduates Corey Johnson and Vivek Srinivasan, along with Barcelona DJ Miguel Risueño. Prior to this Johnson and Srinivasan had founded and run DANCEism.
Production Club focuses on producing immersive experiences for the music, tech, and gaming industries. The partners have been heavily involved in the electronic music scene, and events are their playground and workspace.
The team is long term collaborators with Skrillex, and have produced visuals and shows for Kill The Noise, the Chainsmokers, and Zedd amongst others. Their credits include major festivals and concerts like Factory 93, Amazon AWS festivals, Intel and Devcon.
Materials & Techniques – Air-tight and a gadget for everything
Materials for Micrashell are based on those typically used in Hazmat suits or protective gear—ultra-high-molecular-weight polyethylene (UHMWPE) fabrics and lightweight film composite. The team says the suit has been "developed for durability, endurance, and easy disinfecting procedures.".
A docking system and magnetic latches on the gloves and rear of the helmet help remove the suit without the need to touch external surfaces.
Air is filtered through an N95 grade particulate filter before being freshened as it flows through distributors at the front and is directed towards the wearer's face. Exhaled air rises and is filtered again as it exits at the top of the helmet.
Micrashell packs quite a bit of technology, which can all be controlled via a phone app. There's a clear slot on the forearm for your phone and an NFC pouch on the front. Speakers, camera, internal and external microphones, sensors and LED indicator lights ensure the wearer knows what is going on around them, and with the suit.
A 'plug-n-play' supply system has also been designed. This allows users to attach canisters of drink or vape to the suit for easy consumption through supply nozzles in the helmet. According to the designers, the drink can be "be alcoholic, non-alcoholic, or a liquid meal replacement."
To keep all that technology running without issue, the suit contains two lithium-ion cell battery systems—18650 type batteries—which can be easily swapped out and charged.
Style & Aesthetics – Retro-futurism and made for customization
People clad in PPE has become a common sight lately, but none look quite like this. The visuals produced by Production Club show a suit of neon yellow, pink, and aqua. It is both futuristic and has a touch of retro style.
Micrashell provides an airtight top covering and is worn over regular clothing. To suit people of varying sizes, the garment wraps around the chest with a system of straps.
The suit has also been designed with customization in mind. Because even when everyone is dressed for protection, the urge to adorn and personalize remains. Patches, stash pockets, and other add-ons can be attached to various places. The RGB LED lights can be controlled via the phone app, or also respond to and display the emotional state of the wearer.
The wearer controls the coming and going of sounds, plus who they communicate with
Everything coming in and going out of the suit is mediated. That means there are some intriguing extra controls possible.
For the sound playing through the helmet speakers, you have three options—direct streaming from the performance, an emulation based on the room characteristics, or passthrough from the room via the suit's microphone. There are even speaker cones in the back to transmit the low frequencies directly through body contact.
The user also gets to dictate who can talk to them—everyone, just people they know, or selected people they choose. To help sort out the voices, the levels of various sounds or people can be adjusted individually.
Taking it a step further, the wearer can also modify how their voice sounds to other people by using voice modulation technologies. Think of something like an augmented reality filter for your speech.
Design Memento – Make it enticing and use current technology
If the goal is to get people out and socializing again, a suit like this needs to be user friendly. It has to offer protection, and also be something someone would actually endure for the sake of entertainment. Preferably, so they can be entertained themselves, and not for the amusement of others.
As this suit covers the top only, the user maintains a fair amount of freedom. They get to wear their normal clothes, can use the toilet, and still satisfy their other basic bodily urges.
The incorporated technology is all currently available and viable for use right now. It also facilitates new interaction dynamics which act as an extra incentive to head out in the suit.
The Writer's Comment – Fantasy, but viable and too real for comfort
Micrashell sets the bar high and clearly marks one possible way to get the music and entertainment industry realistically kick-started, whilst social distancing remains a necessity. 
Although the pandemic conditions are no longer the realm of fantasy, this suit remains so for the moment. So, you cannot run out and buy one just yet. Production Club has gotten in early and if the pandemic continues, you might find yourself donning one to your next club or live music show.