Technology
Fairphone stands for fairer electronics. Its modular design is just the surface
From electronic waste,  massive CO2 emissions to harsh working conditions and devastating sourcing practices, the smartphone industry is a huge contributor to some of the world's most serious environmental and human rights issues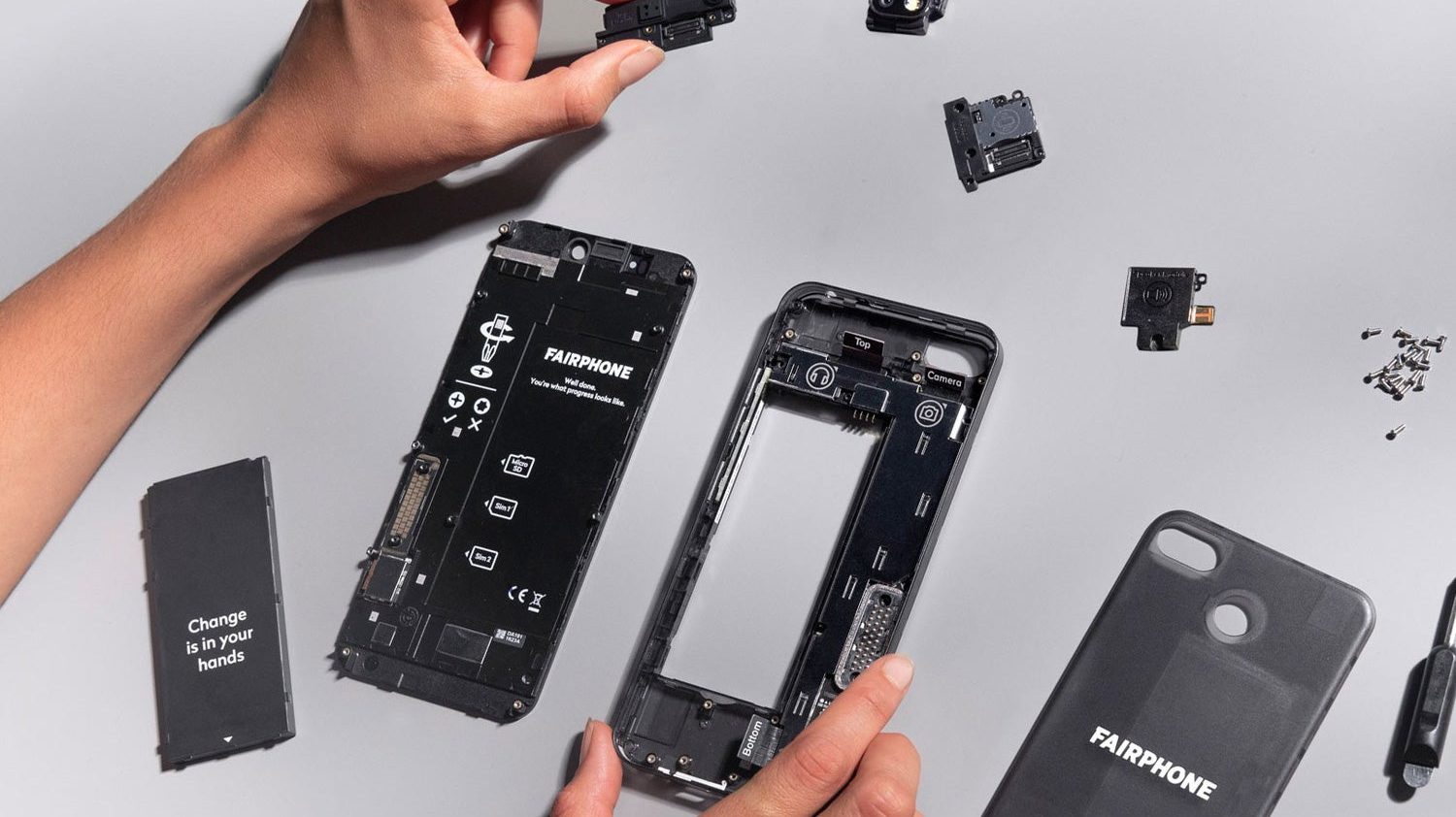 When you hold a Fairphone, you hold more than just another smartphone. You hold a declaration that change is possible. Discover how one of the most ethical companies sets an example for all phone manufacturers out there.
Electronic waste is the toxic legacy of our digital age. More than 48 million tonnes of e-waste are produced every year (view report here). 80% of this waste ends up in landfills, polluting our air, our water and harming ecosystems around the world. The electronic industry can be a problem, but as Fairphone shows, it can also be the solution.
From electronic waste,  massive CO2 emissions to harsh working conditions and devastating sourcing practices, the smartphone industry is a huge contributor to some of the world's most serious environmental and human rights issues. It's time to face the problem.
The Dutch social enterprise Fairphone is building a movement for fairer electronics. Their mission objective includes reducing e-waste by making the most of an electronic product.
To do this, the product is designed to be long-lasting and easy to repair, since the longer you can keep your phone, the smaller its environmental footprint.
"The most sustainable phone is the one you already own"
Its packaging clearly shows the aim of the product. Being, probably, the only smartphone out there that includes a screwdriver in its original box. Furthermore, the Fairphone doesn't come with a charger included, since most users already own multiple USB charging cables. Instead, it provides its own protective bumper for extra protection from everyday day knocks and bumps.
Based on the company's research, keeping the Fairphone 3 longer, while maintaining it, can save 30% of CO2 emissions or more.
The Fairphone 3, the company's latest model, combines Fairphone's ambitions for a fairer electronics industry with the insights it gained from prior models, to achieve its most advanced modular phone to date.
The smartphone manufacturer has developed and refined the modular architecture to be more reliable and durable in a sleek, unobstructed and transparent design. This way, a repair can be done anywhere by anyone at a low cost.
Instead of buying a new phone because the battery drained out or because the screen cracked, Fairphone owners can order any component from the company's official website and easily replace it in the comfort of their homes.
The company's third model delivers great medium-range smartphone specs, from processor to camera to battery life. But the true differentiator is what Fairphone refers to as "fair specs".
With every new generation of phones it develops, the company expands existing projects and introduces new initiatives to make the supply chain more ethical for all those involved.
Fairphone is collaborating with its final assembly partner to improve employee satisfaction by improving worker representation, health, and safety and by paying a bonus to workers with the aim of increasing their life and work standards.
From a materials perspective, the phone is made with responsibly sourced and conflict-free tin and tungsten, recycled copper and plastics. Additionally, Fairphone became the first electronics manufacturer to integrate Fairtrade gold into its supply chain.
To combat e-waste, the phone supports collection programs in countries like Ghana and will reward buyers for using its recycling program to return their previous phones.
The company continues its existing initiatives for more sustainable and ethical production of smartphones and has integrated them into the supply chain, together with more innovative projects that continue the entreprise vision for establishing a fair electronics industry.
Fairphone CEO Eva Gouwens sums up the company's goals for the Fairphone 3, commenting:
"We envision an economy where consideration for people and the planet is a natural part of doing business and according to this vision, we have created scalable ways to improve our supply chain and product.
We developed the Fairphone 3 to be a real sustainable alternative on the market, which is a big step towards lasting change. By establishing a market for ethical products, we want to motivate the entire industry to act more responsibly since we cannot achieve this change alone."