Technology
3% battery in the middle of nowhere?! The Shine portable wind turbine charges devices on the go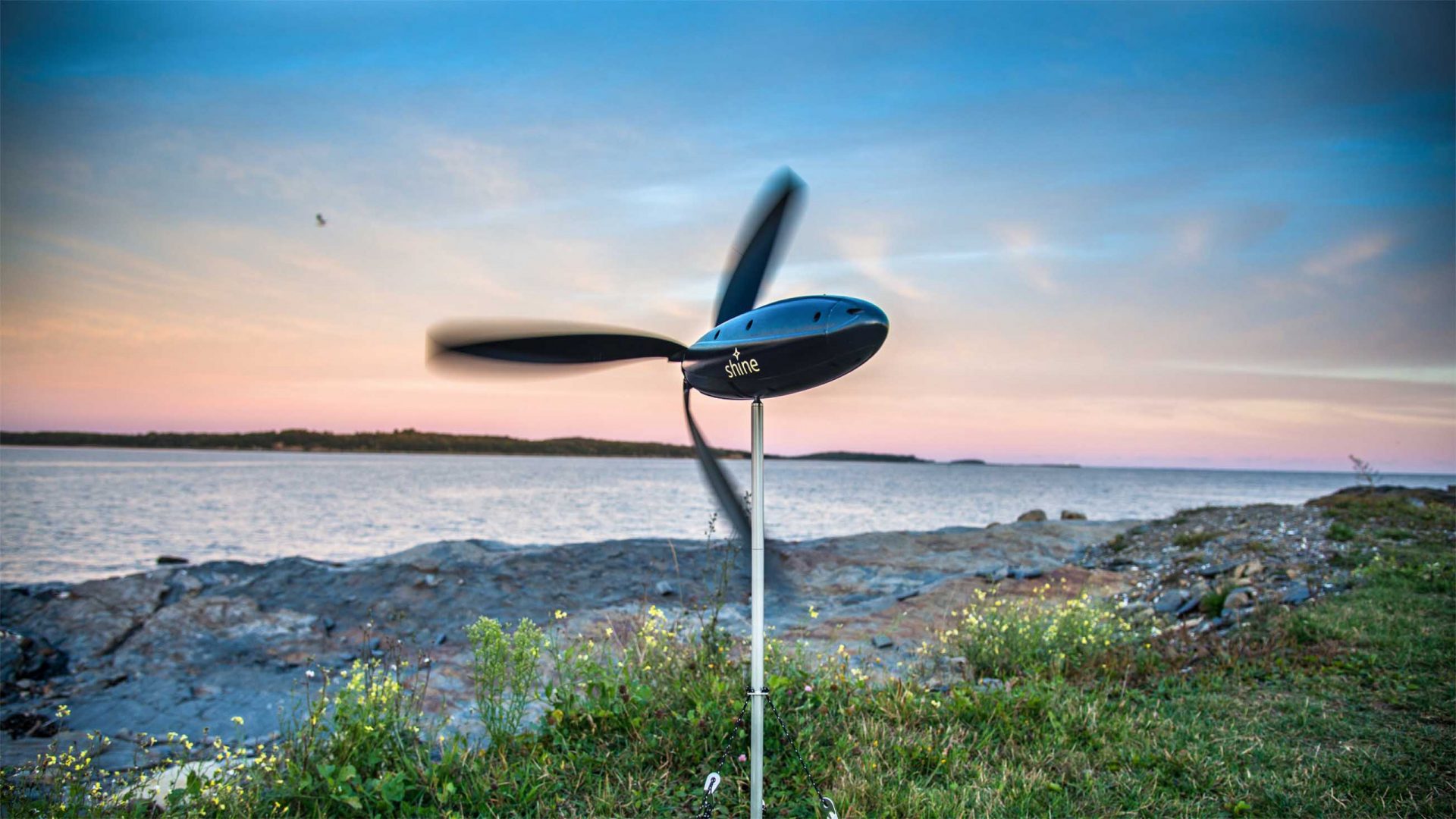 Designed for the outdoor adventurer, Shine is an ultra-compact and lightweight portable wind turbine that fits inside a backpack.
From exploring coastlines to scaling mountains, strategising what to pack for an adventure is key, and nowadays so is a portable charger. But bulky power stations and unreliable power banks can be hard to pack and heavy to carry. With that in mind, Canadian startup Aurea Technologies has launched the Shine Turbine, an ultra-compact and lightweight wind turbine that generates kinetic energy for powering handheld devices.
Shine is for anyone who wants to charge their phone, tablet, lights or camera, whilst disconnected from the energy grid. The turbine is perfect for keeping electronics charged while backpacking, camping, fishing, hunting or remote working, and conveniently collapses into about the size of a 1,000 ml water bottle fitting snugly inside a backpack.
The 40-watt miniature turbine weighs approximately 3lbs (1.36 kg) and can charge handheld devices directly or store power in its 12,000 mAh internal lithium-ion battery for use later on. Shine can also be pre-charged at home via a standard wall outlet. According to Aurea Technologies, the battery has enough capacity to charge four mobile phones to 100%, which makes it great for sharing power, keeping multiple devices charged, or maintaining power on the same device throughout your adventure.
Shine's patent-pending high-efficiency blades and lightweight design allows it to produce an output of 13.3 watts per pound. This is an impressive power-to-weight ratio compared to other handheld portable renewable products such as solar panels, thermoelectric stoves, and water turbines. It's also extremely quiet while operating, generating power in wind speeds from 8 to 28 mph and temperatures between 32 to 104 degrees F (0 to 40 C).
Are you a design-tech geek? Check out these 6 brain-connected tech products.
Designed by adventurers
Aurea Technologies is a female-led team of adrenaline junkies and avid outdoor enthusiasts who understand the limitations of other portable power generators such as solar chargers.
"At this size, solar panels are only about 5-10% efficient, especially if the sun is not directly above the panel," the company explains. "If there's a cloud, if it's nighttime, or if there's dust or dirt on the panel, very little power is going to be generated."
In a bid to resolve these issues, Aurea Technologies created Shine which is extremely fast at generating and storing electricity in a range of weather conditions thanks to its weatherproof rating of IP54. Shine can power devices when it's raining and can withstand sand, dirt, and dust build-up.
Shine sets in under 2 minutes to create a wind generator for powering your adventures. Charge phones, tablets, lights, cameras, and more with this small but mighty 40 W turbine. Power gear in real-time during the day or night, or rapidly store energy for later use with Shine's internal 12,000 mAh Li-Ion battery.
"Access to renewable power off-grid is essential as electronics often require more charging power than portable batteries can provide," explains the start-up. "Without a reliable energy source, you can find yourself in vulnerable situations when your battery supply can't be replenished."
Shine is the first of a series of renewable power devices designed by the startup to provide freedom from the electrical grid. Whether you're camping in the woods, scaling mountains, RVing, or preparing for an emergency, Shine sets up in under 2 minutes, giving you a wind generator to power every adventure.
Discover more products that can improve the performance of our phone, head to Nolii's colourful phone accessories tackle tangled cables and bulky batteries.