Technology
etee: the button-free VR controller
etee gives you free, fluid, mesmerising VR experiences controlled by finger proximity, touch, pressure and gesture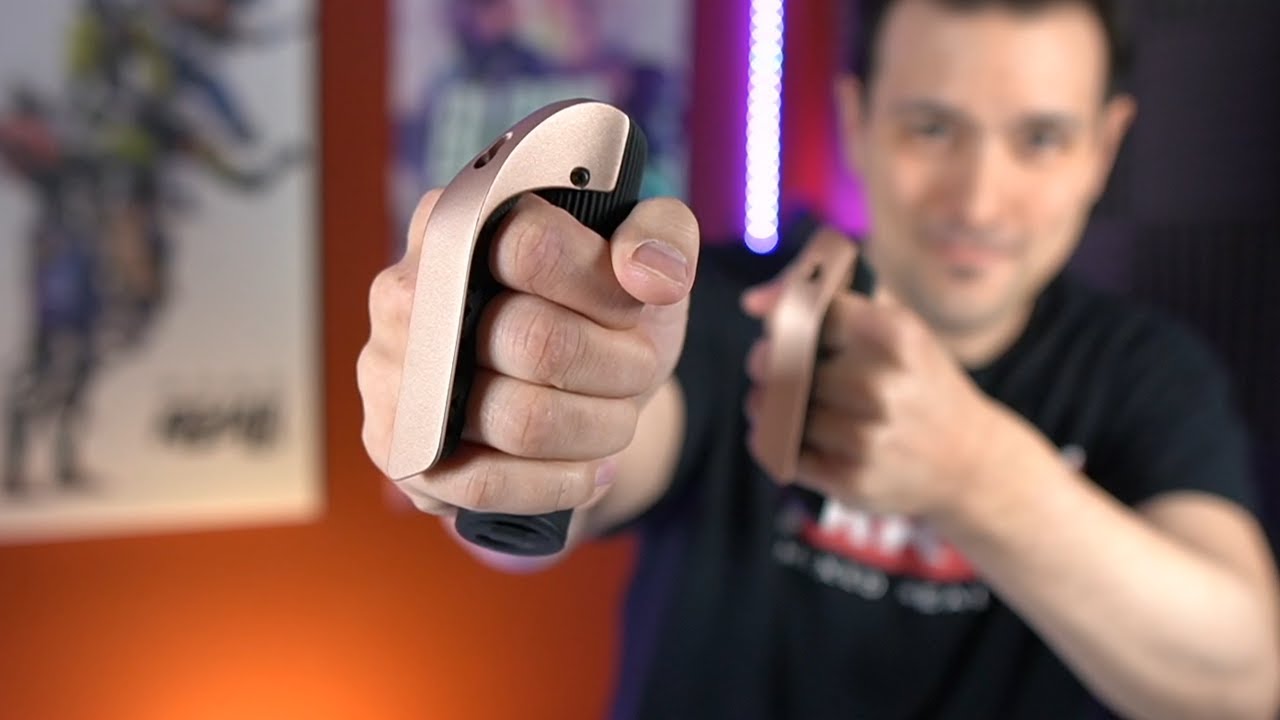 etee offers you a better way to play. No need to memorise your button layout. No need to keep hold of a heavy controller that makes your hand ache.
Just slip etee on, and enjoy smooth control from every finger. Direct the play via the touch, proximity, pressure and gesture of your fingers. No buttons. No hold-ups. Just fantastic, intuitive, play.
How can you have a controller without buttons?
The designers are tactile control specialists. They have patented finger-sensing technology that allows gamers and enterprise users to control any electronic interaction via the power of touch. etee harnesses this technology for a more natural way to play.
Instead of heavy controllers with buttons sticking out, you get a perfectly-formed control surface that reacts to every brush, curl and touch of your fingers – and best of all that sensitivity can be adjusted to your individual needs.
If there are no buttons how can you shoot/pass/throw?
You don't need buttons! With etee you can shoot / pass/throw as you would in real life. etee's unique, patented finger sensing technology identifies even the slightest of movements from your fingers. 
You control the play via the touch, gesture, proximity, and pressure of each of your digits, and a thumb trackpad does the rest. VR experiences feel more human. You only concentrate on the in-game experience.
You can even forget you're wearing etee.
But all the VR controllers have buttons…
Buttons are way out of date. With buttons, you can only ever be ON or OFF. It's binary. It's boring. It's not like the free, fluid experiences we have in real life. Think of it this way: do you remember when you had buttons on your old, heavy cell phone?
etee is a game-changer in the same way that touchscreen phones were. VR is better without buttons.
No clicks, no interruptions
etee's long battery life of up to 6 hours continuous use (14 hours standby) is perfect for prolonged play at home but also in arcades, and location-based experiences like trade shows or pop-up promotional VR stands.
Better still, the unique design means a more hygienic controller. There are no holes where the buttons would be, so etee is sweat, water and dust-resistant. It can easily be wiped down between users.
The designers are currently working to include more functionalities to the controller and develop it further. They currently have a Kickstarter campaign where you can support and back etee.