Technology
The Core meditation trainer is like a Fitbit for your brain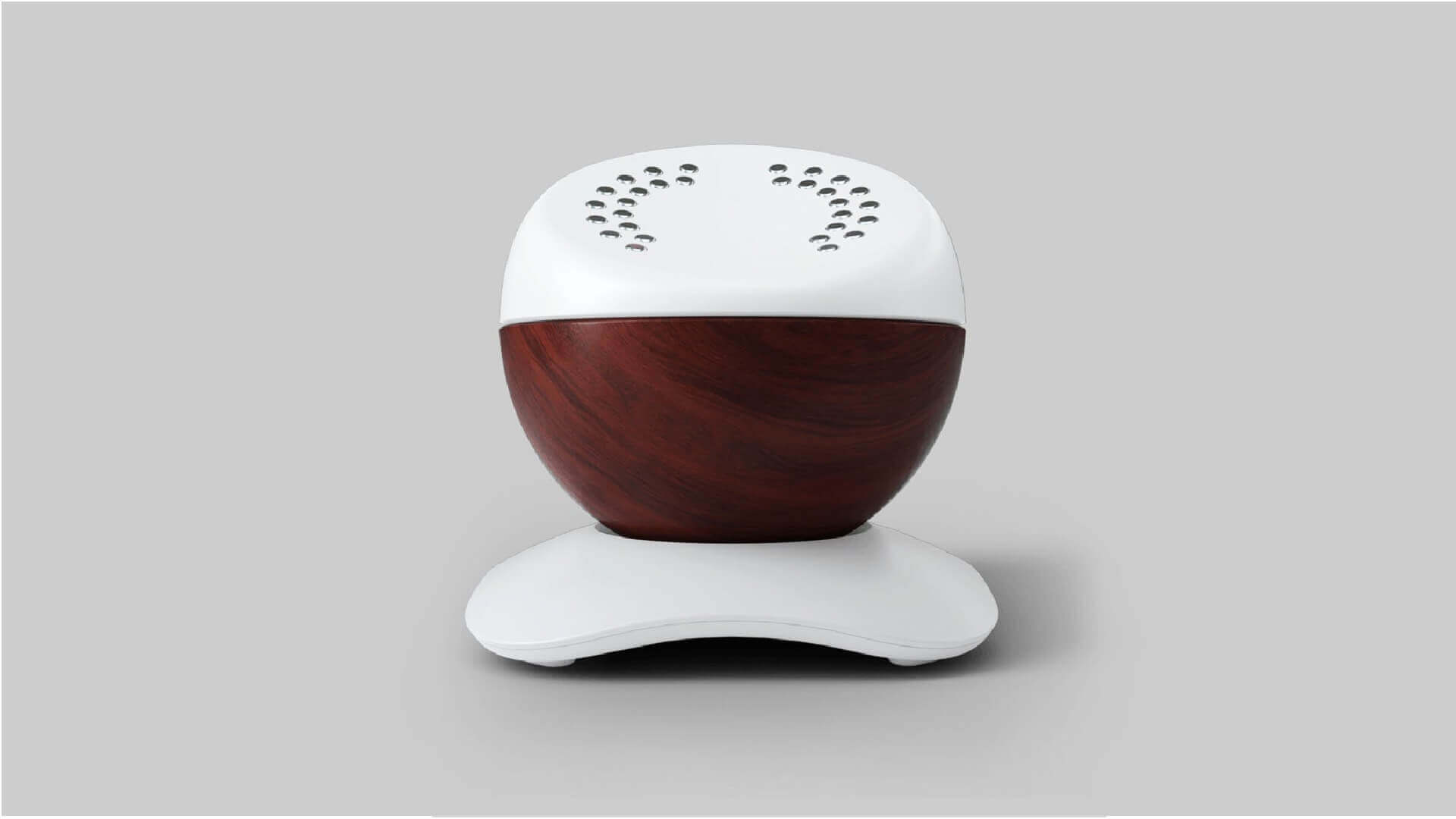 A handheld device designed to measure meditation adds a physical element to the practice in a bid to make it easier.
Transforming an age-old practice, Core is a new, sensory meditation experience that uses a series of vibrations synced with nature, sounds, and music to guide users through meditation sessions whilst measuring the body's response to stress.
Why Core? To create a new, easier way of meditating
The aim was to create a device that was pretty to look at and simple enough to help even the least experienced meditators. Just pick up the device and breath…
The minds behind Core – Sarah Mcdevitt and the product's namesake company
Core is a San Francisco-based startup comprising a team of designers, developers, and marketing experts. It was founded by Sarah Mcdevitt, a former Microsoft engineering product manager, and self-described meditation enthusiast.
The company was founded as a result of Sarah's own exploration and research into practical tools to deal with anxiety. Through technology, the Core's aim is to help people build a confident inner core of mental strength and self-awareness.
Curious to know more about products designed for well-being, don't miss Mendi: Real brain training – anytime, anywhere.
Materials & Techniques – Rosewood, Plastic, Vibrations and Biosensors
The Core meditation trainer is made up of two parts: a natural rosewood base and an upper plastic component in white that's embedded with an ECG biosensor, which captures the body's response and stress levels.
When the user places their thumbs on the sensor, the Core starts to vibrate in sync with the app. Depending on the type of the session, the vibrations will guide you in breath technique training or serve as a gentle reminder to focus your attention.
Style & Aesthetics – Small and Spherical
The Core Meditation Trainer is a small, ergonomically designed, orb-shaped device with a two-tone exterior that's both modern and elegant. The rosewood base gives an almost natural aesthetic to the device, while a sleek upper component moulds to accommodate the thumbs, which sit atop surgical-grade stainless steel sensor dots.
Fitbit-style tracking
In true tech fashion, the Core trainer lets users track their mental wellbeing over time. An accompanying app takes the data captured by Core's ECG and displays it in easy to understand visuals so users can track stress-levels and see how their meditation sessions are progressing.
Inside the app, there is a world of digital resources, from guided meditations to breathing exercises, soundscapes, and expert advice. The practice sessions themselves are divided into three measures: Calm, Focus, and Training.
Training signifies the length of the session, calm is represented by the dominance of the user's parasympathetic nervous system, and core measures how much time the user spends in a state dictated by their heart rhythm. It's possible to be both calm and focused, at the same time, during a meditation session.
Design memento – Bringing meditation into the 21st Century?
Mindful technology is on the rise with meditation wearables and app subscriptions growing in popularity. In my opinion, devices like the Core are a clever way of making old practices seem relevant today. By 'techifying' meditation and promoting mental wellbeing through gadgets and applications, there's also the potential to reach people who would otherwise not receive help by removing the barriers to treatment.
The writer's comment – A sleek device that would look smart in the home
I like the way the Core looks. Almost sculptural, it's reminiscent of a digital assistant you wouldn't mind being out on display. Its simple two-tone design is sleek and modern enough to place on a shelf or counter somewhere. Whether it's a useful shortcut to building meditation habits, or it undermines the point of the practice in the first place – that's more difficult to answer.
If you are curious to know more about wearable products, don't miss WovenSkin: weaving electronics with culture.