Technology
This alluring object utilizes OLEDs rollable technology to blend into a user's home
Meet Totem – a rollable organic LED display that doubles up as a soundbar brilliantly designed by Studio Booboon.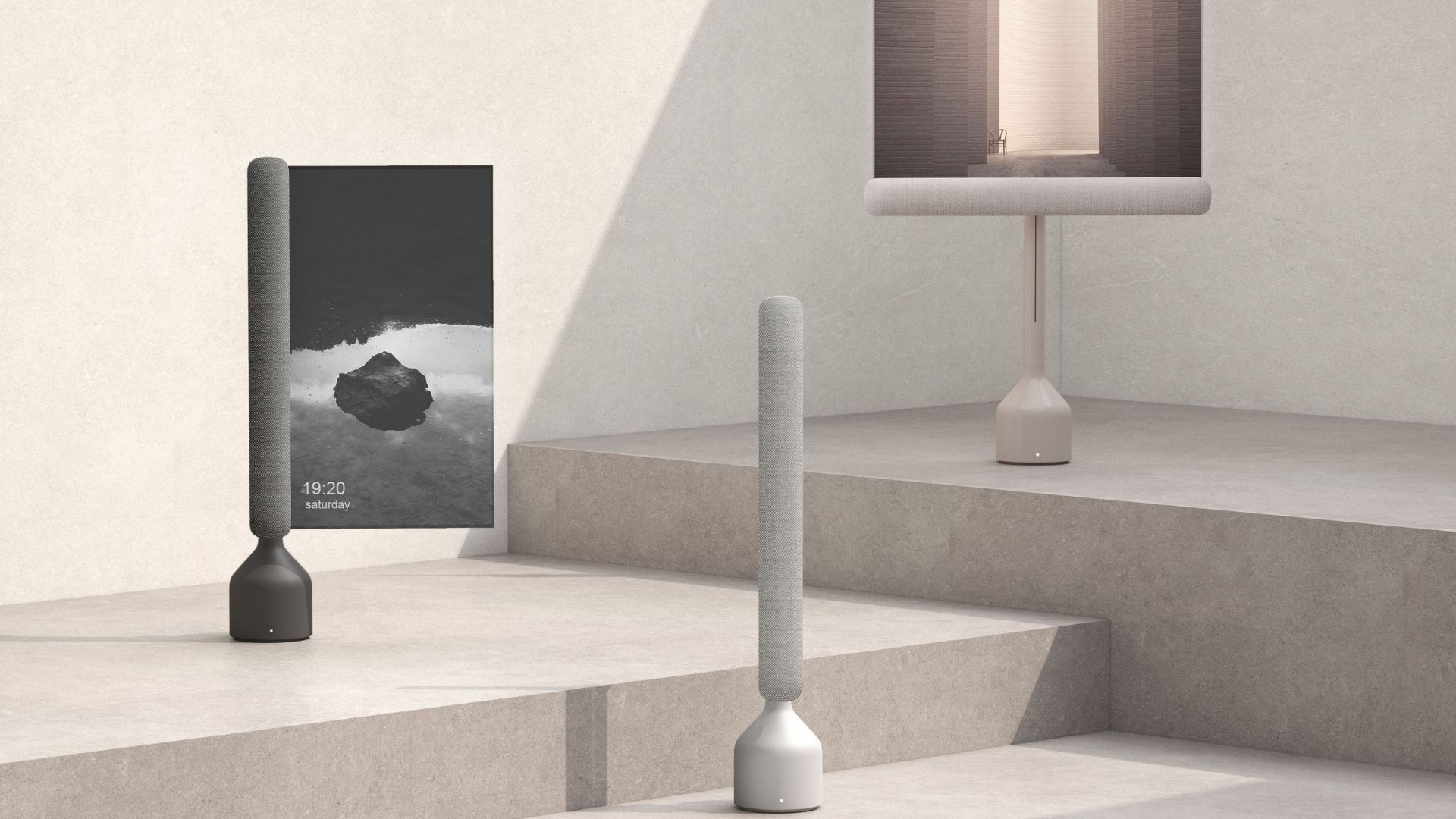 Skillfully drawing inspiration from varied experiences and mixed cultures, Paris and Tokyo based studio Booboon craft 'Totem' – an innovative rollable OLED display that doubles up as a soundbar.
With extensive experience and working with a global ever-growing list of influential clients across a broad range – this multi-disciplinary design studio is founded by designers Jisu Yun and Richard Bone.
"Booboon in Korean beautifully translates to an intricate part of something.
We at the studio are deeply inspired with small details that shape our everyday life and infuse design solutions into these unique elements – with the ambition to further enrich a user's life" says Yun and Bone.
Skillfully made as a characterful, sculptural object rather than a flat form – Totem utilizes OLEDs rollable technology to seamlessly blend into a user's home.
Standing on a stable foot – this eye-catching luxurious OLED display with a minimalistic aesthetic can be effortlessly adjusted to various different heights and angles.
This one-of-a-kind conceptual products flexibility allows for – multiple configurations and screen formats.
"Once rolled away in a vertical position, it transforms into a totem-like eclectic object that can blend into one's environment and function as a speaker as well – taking up limited floor space" they add.