Technology
When clock meets camera: the innovative design of swap
Two purposes in one sleek camera – swap adapts its functions to meet the needs of your lifestyle, offering a camera and a clock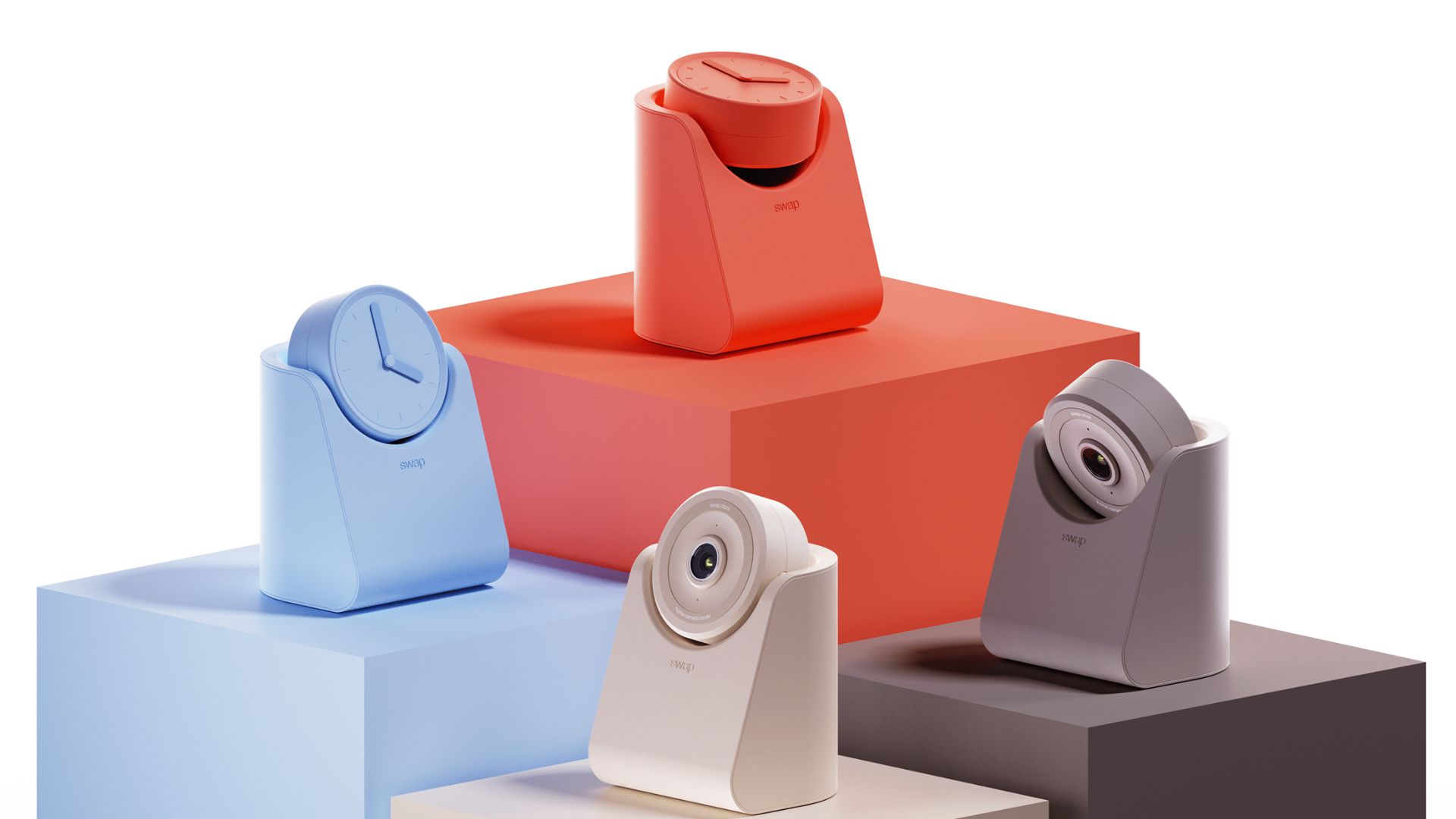 Many objects in our home only have a purpose when we're there too. But what if we could create a design object that serves one goal when you're at your quarters but another – when you're away? That's the promise of swap camera – a whimsical creation of Jungmin Park – a Seoul-based designer.
As the designer explains, a clock, once left alone at home, doesn't have anyone to show the time. Likewise, a home camera has no need to monitor the house if there's a household member inside.
That's why the designer offers the swap camera – a product that works alternately as a camera and clock, following the user's lifestyle. This way, these items will always provide something one needs.
The way swap works is simple. It consists of a watch on the front and a camera on the back. Based on smartphone location information, the device determines when the user is at home and when away. It functions as a clock by default, but once you head out, it automatically switches to its camera mode.
What's great about swap is the fact you can pair it up with your schedule. If you update your calendar, the time remaining until your next appointment will be shown on the device's display. Therefore you have a helpful tool to remind you about your daily rendez-vous.
Don't want the swap to follow your schedule? No problem! On the back of it, you'll find a 'switch button' and 'lock button', which allows the device to work in one specific mode. A notification sound will inform you about the switch.
But the swap camera's impressiveness doesn't just lie in its functionality. The aesthetics are amazing too! The swap is available in red, blue, cream, and dark grey.
End notes
With swap, you don't have to sacrifice your space – this clever product design by Jungmin Park offers one object that can serve two functions and make your home smarter.