Technology
Make a bold statement with this one-of-a-kind record player
Brilliantly offering an industrialized twist, William Fairnington fabricates Rotor – a dual orientational record player concept.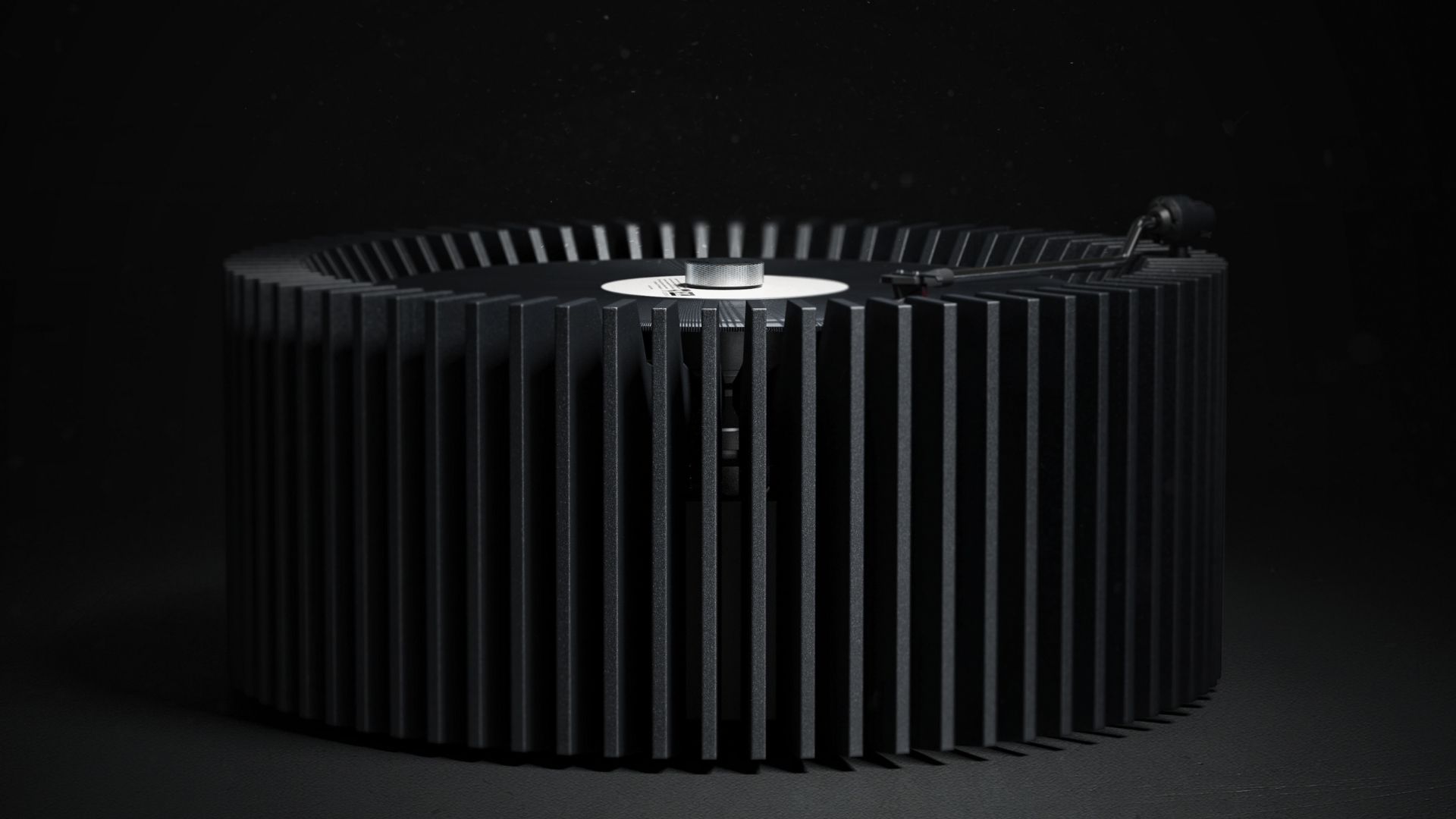 USA-based William Fairnington crafts 'Rotor' – a conceptual dual orientational record player with smart technology that skillfully offers an industrialized twist to modern turntable aesthetics. 
Rather than conforming into the home space – this futuristic product was designed to create a bold statement.
"With the inspiration for this object primarily driven by the raw mechanical forms of modern EV motors internals – Rotor introduces an aesthetic that motor heads will enjoy while granting audiophiles the same gratification through its refined sound" says Fairnington.
Details such as linear form repetition, bare metal finishes as well as the highlighting of fasteners and jointure – play a significant role in defining its direction.
Technical features that are integral to EV motors were further repurposed into the components necessary for a functioning turntable.
Radially composted within the center of this eclectic product are – 6 copper coil inspired speaker modules that radiate from the inside wall of the turntable while supporting the center shaft.
These modules visually float within Rotor's outer shell, as they have no contact with the table or wall that this object would be placed upon.
To promote the showcasing of internals, it seamlessly comprises a condensed belt driven vinyl mat.
In order to eliminate the chance of slippage, because of the decreased scale of the vinyl mat – a threaded cap and spindle are utilized to lock the selected vinyl into place no matter what the orientation is.
"Metal manufacturing procedures such as Machining, Casting and Forging would be needed to fabricate this piece.
However, due to the complexity of some of the components, various construction processes will be commissioned in order to achieve the end result" Fairnington adds.