Technology
Morrama imagines Renew, a sustainable smartphone made from swappable layers
Comprising a three-part modular design with upgradable elements, Renew sets out to replace the wasteful upgrade cycle we are all used to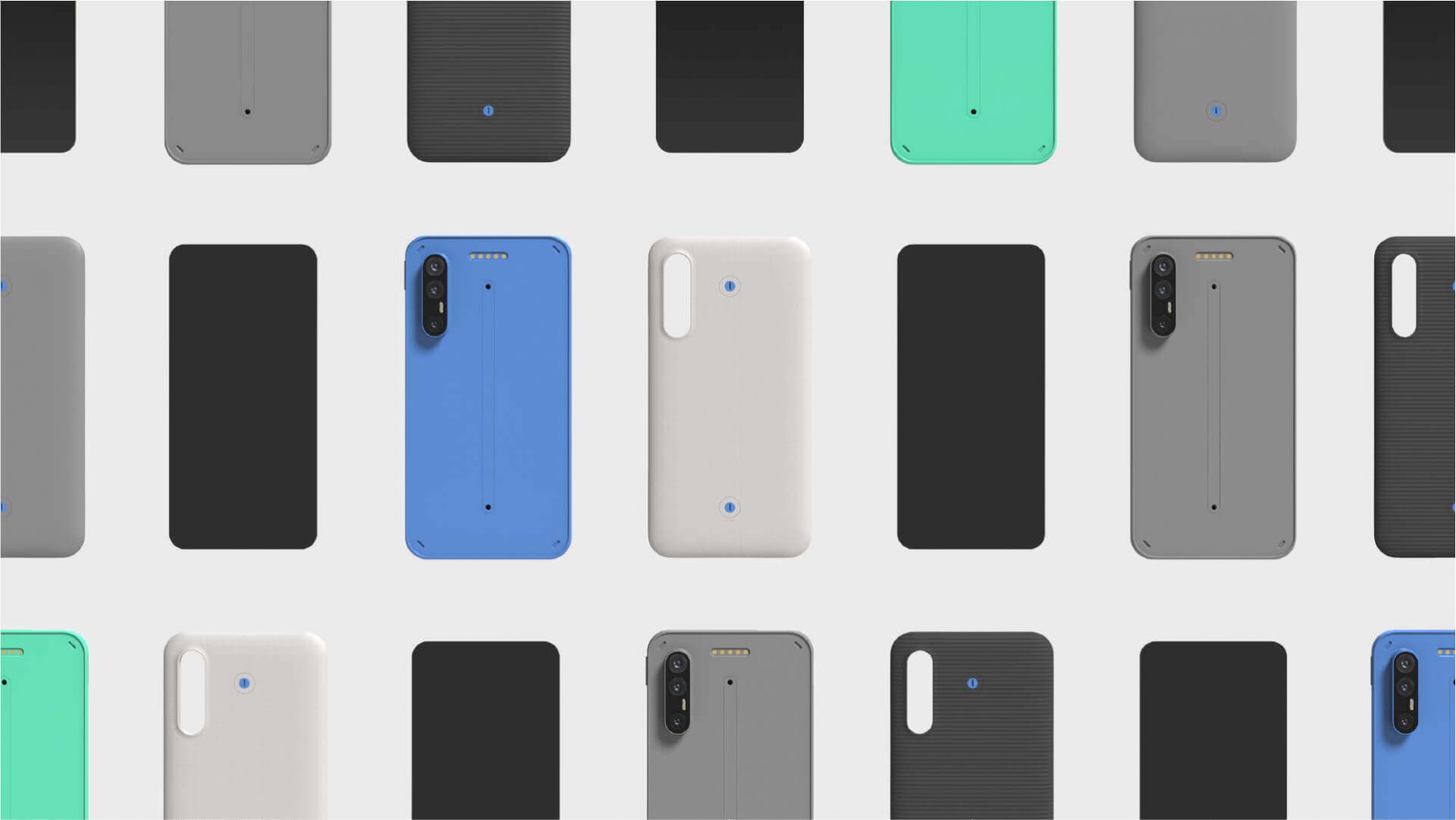 Morrama has revealed its Renew, a sustainable smartphone concept based on an upgradable model and a circular model of consumption.
Smartphones aren't so clever when you realise that they're killing the planet. Made from numerous precious earth metals, many of which have been mined dangerously, the environmental impact is greater than most people realise – and that's before the thing has even been made.
Once a phone is disposed of, toxic chemicals are released into the air and with statistics like only 15% of e-waste is recycled properly, that's a lot of chemicals.
Why Renew? To create a smartphone that can be upgraded rather than being replaced
Separating the screen and battery from the main computer, Morrama's Renew concept features various parts that can be exchanged for new elements. In the end, the customer never owns the actual phone but the service that comes with upgrading when necessary.
[ Curious to know more about modular smartphones? Discover how Fairphone sets an example for all phone manufacturers out there ]
The minds behind Renew – Morrama
Founded in 2015 by industrial designer Jo Morrama, her namesake agency is a London-based design and innovation consultancy that works with startups and other businesses as well as develops its own products.
The studio (read here our interview) comprises a core team of six designers that come from a range of backgrounds with expertise in design thinking, industrial design, and design for manufacture. With a particular focus on sustainability, Morrama's other noteworthy projects include the Angle aluminium razor aimed at millennials who want to reduce their plastic waste and the WILD reusable deodorant concept, for which it recently won the D&AD Pencil Award.
Materials & Techniques – LCD, bioplastic and a nanocarbon battery
Discouraging users from needing to upgrade, Morrama has designed the Renew sustainable smartphone concept around a nanocarbon supercapacitor technology. This is basically a high-tech battery currently in development for phones with the potential to last 100 times longer than lithium batteries.
For the screen, Morrama suggests LCD, a lesser quality display but one that lowers power consumption. Meanwhile, the material housing the device and screen could be produced from a biodegradable corn starch bioplastic as well as other more structural elements using recyclable aluminium.
Style & Aesthetics – A slimline, rounded shape and a pop of colour
Echoing the style of other smartphones on the market, Renew features a familiar shape that is both slimline and rounded. A large touch-screen makes up most of the front-facing interface. Meanwhile, on the back are expected elements like a three-lens camera in a linear format and a flashlight front.
Guided by the same 'less is more' principle that overarches the entire concept, Morrama has opted for a minimal design. Not so concerned with style and aesthetics – at least not in the throwaway sense – the idea is to switch out styles and fresh colours every time you renew your battery pack.
A healthy interface
Morrama has also designed a special interface that encourages sustainable usage of the device. The interface tracks phone users' activity to calculate carbon emissions making it easier to make better choices when it comes to the apps being used, the photographs being stored, and the amount of time spent on the phone overall.
Design memento – The service model for modular phones
Morrama's Renew concept follows a similar roadmap to devices that we have seen before, most notably in Google's Project Ara. More modular in its design, the smartphone project from 2016 had far more elements that could be upgraded or swapped out, but the plug-and-play concept died along with its complicated hardware and perhaps too early introduction into the market.
Renew, on the other hand, uses modularity where it matters, and with a service that makes sense too. Three simple pieces support a sustainable approach which Renew imagines being completely managed by the company behind it. 
Writer's comment – What looks familiar is not at all really
What's particularly interesting when it comes to Renew is the concept's small details that ensure as long a lifespan as possible. On what looks like a regular smartphone is a recessed interface to help prevent cracks, and a screen that's purposely not 'edge-to-edge' so that the housing functions for the very reason it was designed in the first place – to protect the phone.
Renew removes the need for a case, which is the very thing we cover our beautifully designed devices with anyways. 
[ Are you questioning the relationship with your phone? Check out how Envelope calls a time out and selectively reduces and simplify your phone functions ]