Design
Challenging the market and consumer perceptions – Morrama's sustainable minimal products
Led by Jo Barnard, Morrama studio combines design excellence with a sustainable approach where every aspect is considerate of our planet first and foremost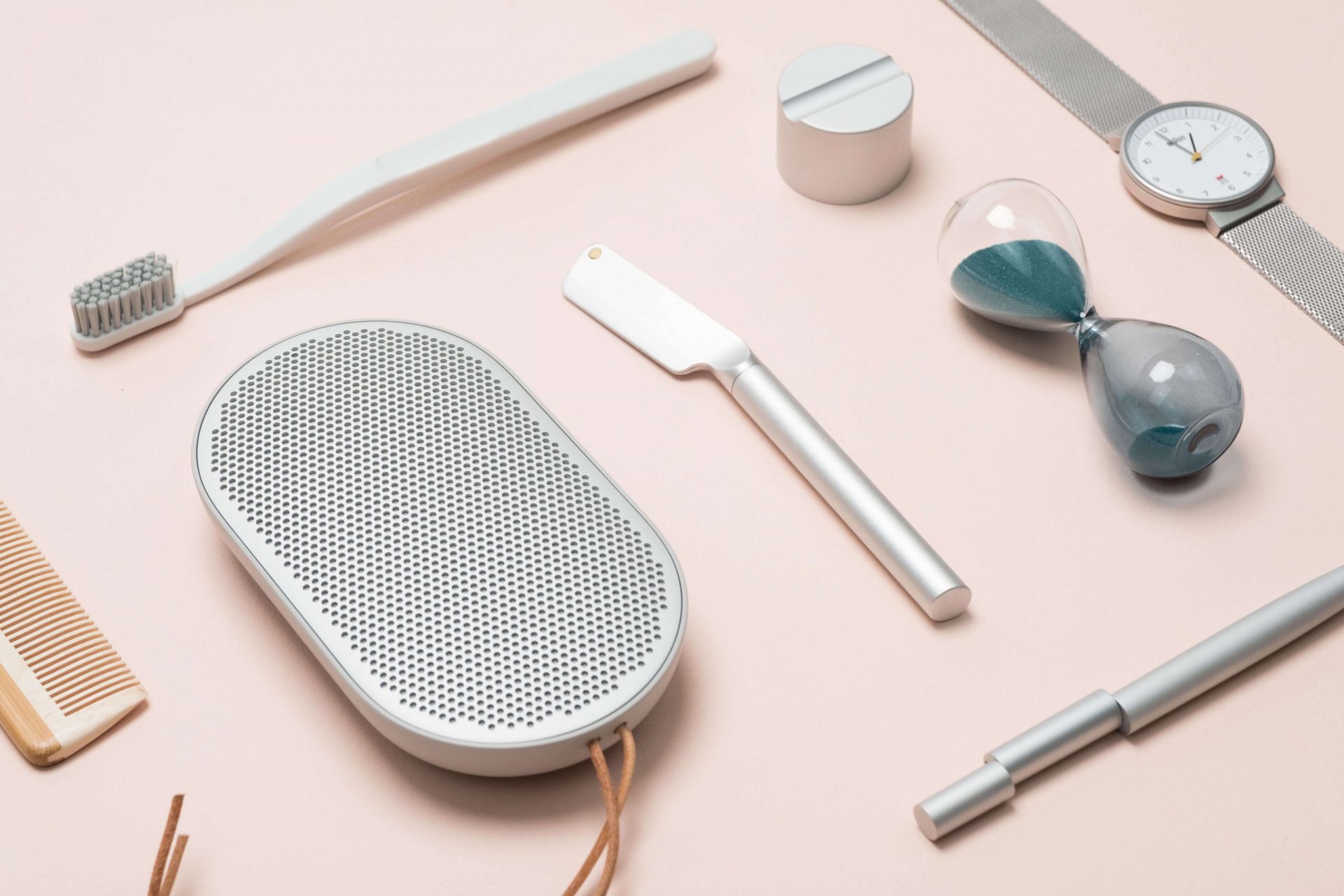 Founded in 2015, the female-led design company Morrama creates unique products with a sustainable and minimalist approach that range from a refillable deodorant, to a modular renewable smartphone and an award-winning razor.
Focusing on the core and main reason for a product to exist, Morrama creates every project taking into consideration its environmental impact from every aspect, from packaging disposal to lifecycle and upgrades of individual parts in a product.
DesignWanted had the opportunity to interview Jo Barnard, Morrama's founder, who talked about her passion for design, sustainability, female empowerment and the importance of diversity in the creative industry.
Who is Jo Barnard? How did the journey for Morrama begin? 
Jo Barnard:
"I am an experienced product designer with a passion for problem solving and storytelling. I founded the industrial design and innovation consultancy Morrama in 2015.
Prior to that I had been working freelance with both well known brands and smaller startups but I had to build a team that approached the design process in a better way, with less focus on the 'how' and more focus on the 'why'.
We work predominantly with startups, challenging existing markets and consumer perceptions and bringing beautiful and meaningful products to users that are considerate of our environment."
Why Morrama, why focusing on working with startups to bring beautiful products and experiences to market?
Jo Barnard:
"The first question we ask our clients is 'what is the reason for this product to exist'?
We want to always be pushing the boundaries and questioning how something can be made better, but firstly we have to honestly ask ourselves if there is a need for it to be made in the first place.
We love to work with both startups because they often have the most ambitious ideas and see the biggest opportunities. This approach is also driven by our particular focus on sustainability. Our design and decision making is considerate of our planet first and foremost."
Morrama's products are intuitive, with a beautiful look that is both current and timeless. What is the biggest challenge of the design process when developing a new product?
Jo Barnard:
"Our biggest challenge would ultimately be finding a reason for a product to exist and once we are able to isolate that reason everything becomes much easier.
It sounds pretty standard but asking 'why, why, why?' gets a lot done."
Your products bring pleasure and joy to the user by being inclusive and considerate about their lasting impact on the environment. Which are the main values or core concepts that will always represent your studio?
Jo Barnard:
"We begin with the belief that less is more both for design aesthetic and the resources required to produce it.
Our goal is always to create products that are intuitive and whose experience is memorable in it's effortlessness.
Any design flourishes with elements such as colours, textures, and design details that are there to bring joy, but overall we try and maintain a minimal timeless vision."
[ Interested in minimal design? Why not having a look at Impactful and timeless pieces by THINKK Studio, designed and made in Thailand ]
Morrama is able to take projects through from initial research to mass production. Could you tell us what a day is like in the studio and the general process of your creations? 
Jo Barnard:
"As we're working between the studio and our homes, the day is never the same.
But to give you some idea, most mornings start with a call then heads down to clear the inbox followed by a review or two. Afternoons are collaborative generally and the end of the day is for client calls. 
Our process has a lot of parallel tasks that happen at the same time. Our define and explore stage is about learning as much as possible and then narrowing all that info in line with the brief.
We are working with factories and at the same time designing. Morrama tries to work differently and outside of the typical agency framework.
This bond between every stage and manufacturing has resulted in the delivery of beautiful market ready products for lots of clients in a short amount of time."
Most recently, you worked on the Smarter Phones project. What are your thoughts on the future role of design for users and technology?
Jo Barnard:
"Smarter Phones was about considering how clever and intelligent physical design features could improve the user experience for consumers.
As a society we are obsessed with tech, and so customers are constantly looking for the greatest experience from a phone provider, and not just the greatest offer. 
Another area we are passionate about is how models for mobile phone ownership will soon begin to evolve and change the way we own handheld technology.
We are used to a two-year cycle where we own and then replace a phone with the latest model, which raises all sorts of environmental questions regarding "e-waste" and what happens to our devices after we are finished with them.
We are considering the role design has to play in simplifying the process for customers and how this could begin to shape not only how we use phones day-to-day, but also how we upgrade them with our providers."
[ Would you like to know more about this sustainable phone? Have a look at how Morrama imagines Renew, a sustainable smartphone made from swappable layers ]
Your team takes part in organizing workshops and mentoring young people. If you could give one advice for fresh graduates in the design field, what would it be? 
Jo Barnard:
"To young female designers particularly, I would say to stay true to yourself.
It is vital that you understand your importance as a female within your respective industry, particularly within the technology and design sectors – which are so often heavily male-dominated.
You bring a different perspective and, quite often, may have a different approach to the work than your male counterparts. This diversity is invaluable, particularly in the creative field."
Having recently won two D&AD Pencil Awards for the 'Wild deodorant' and 'Mimica Touch' project, what is the next step for Morrama?
Jo Barnard:
"Morrama is incredibly passionate about sustainability. We want to be taking on more projects similar to Wild, which was such a great challenge for us, combining both design excellence and the need for innovation in the way in which we would construct the product.
We thrive under these challenges, and therefore want to be taking on more projects of this nature, not just within packaging but also within the technology and lifestyle areas. 
Behind the scenes we are also preparing to launch the third of our own products under our sister company Studio Morrama: the Allbody Razor."