Design
Cruise around in this skateboard that offers a sustainable recycled alternative to existing models
Specifically made for transportation and entertainment purposes – Teneke Board crafted from aluminum can waste by Enes Berk Türker is an eclectic cruiser board.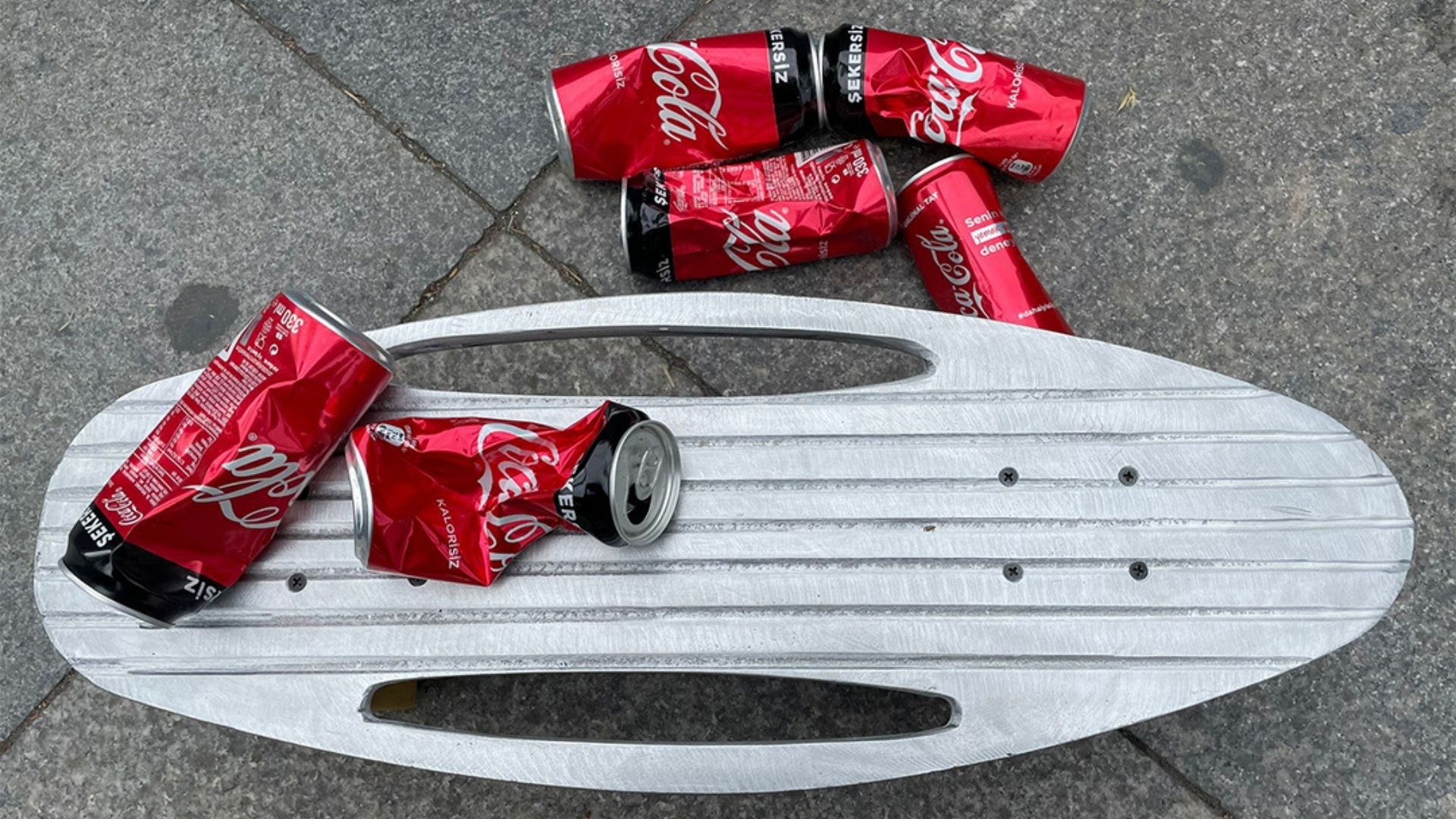 A brilliant output of designer Enes Berk Türker's graduation project from the Istanbul Bilgi University Industrial Design Department – 'Teneke Board' is an alluring cruiser board fabricated from aluminum can waste.
Aimed to be effortlessly utilized for transportation and entertainment purposes in areas comprising coastlines, flat roads or skate parks – this minimalistic product offers a sustainable recycled alternative to existing models.
"I started experimenting with a range of materials from paper to plastic – however I was trying to create a solid object catering to its usage scenarios" says Türker.
The making of this conceptual skateboard began with the purchase of waste beverage cans from scrap dealers and led to its melting and skillful molding process.
"There are people in Turkey who collect recyclable aluminum as well as paper waste to make a living by selling them in bulk.
My curiosity on how collected aluminum is recycled made me discover that – this procedure is even more efficient than other materials and less harmful to the environment throughout its life cycle, at the same time" he adds.
Long lasting and well suited to this product – aluminum can be infinitely recycled and consumes 95% less energy than using raw aluminum.
"This board is produced from 80% recycled cans and the rest of the 20% is from different types of metal pieces including car parts and so on" says Türker.
Since the type of metal used in the production of aluminum cans is in the soft class – an 80% to 20% mixture increases the durability of this material.