Technology
Leica teams up with JMGO to launch 4K ultra-short-throw projector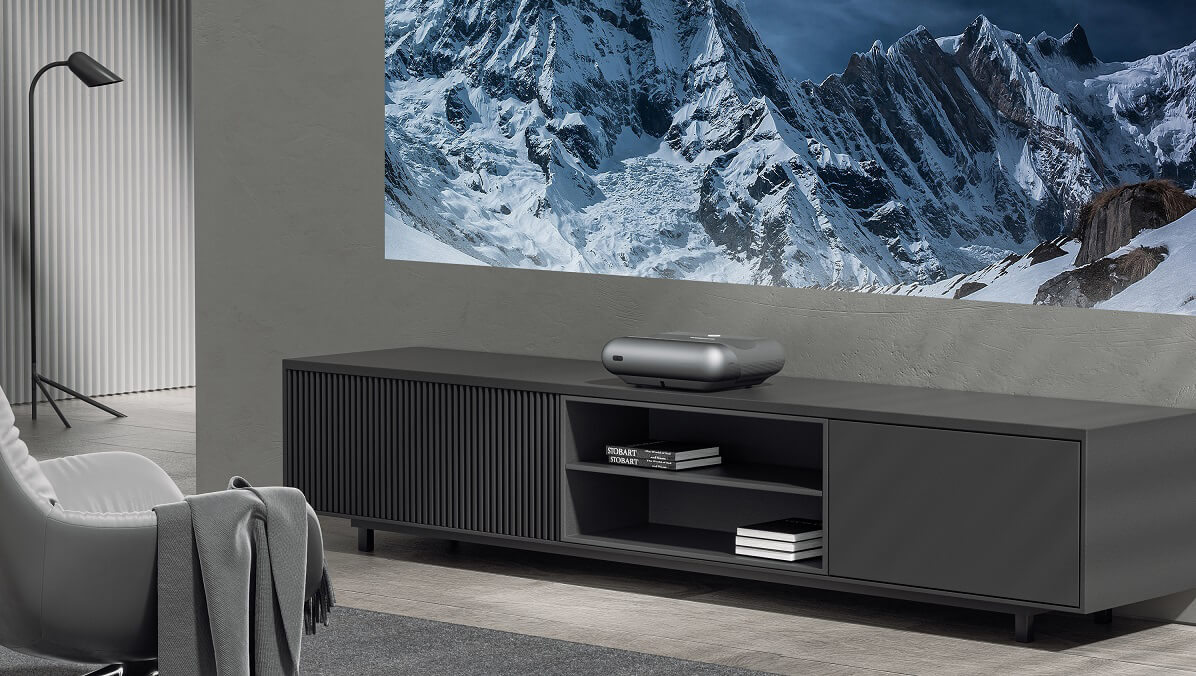 The JMGO O1 pro features a space-saving design and the tech to match—it can produce a 100-inch image from just 9.2 inches away.
The iconic camera maker Leica has come just in time for watching movies in the new year. It has partnered with Chinese home entertainment hardware company JMGO to create a projector that can fill a wall with Full HD images from just inches away.
The real steal here is the gadget's ability to project. The premium model—which is the pro model—boasts a 0.21:1 throw ratio, 6000:1 contrast ratio, picture distortion controlled within 0.5%, and the ability to project a 70-110" screen from 9" away. This is made possible thanks to an optical engine jointly developed with Leica Camera.
Meanwhile, the standard model—the JMGO O1—has a short throw ratio of 0.25:1 and 5000:1 contrast ratio, and can project a 60-100" screen from 10" away in FHD. It's also 4K compatible. Both feature built-in dual speakers from Dynaudio that support Dolby Audio and DTS, so they should sound fantastic as well as look great.
The JMGO O1 features a sleek, rounded body with minimal fuss. It uses a combination of AI cameras (two to be exact), front-enabled gesture control and brightness adjustment to project the optimum image even in challenging lighting conditions. Other smart features include wall color calibration, super-fast picture correction (auto keystone correction and auto focus), an eye protection system with anti-glare and automatic low blue light mode that senses when a pet or person approaches.
The projector also comes with a built-in Alexa for voice control of music, smart home control, news, weather and everything else Alexa voice assistants can do. Elsewhere, you will find MediaTek MT9669 processing brains, 3 GB of RAM and 16 GB of storage, and a set of two USB ports and two HDMI inputs.
Pedestal's take on TV stands is a design idea with legs, the Danish brand combines simplicity, functionality and aesthetic excellence with a playful touch.
The future of home entertainment in small spaces
This collaboration began in 2020, with Leica reporting that the two companies would be engaging in a 12-month period of "intensive research and development", so it's exciting to see where the project has ended up.
The JMGO O1 Pro is every student's or micro-apartment dweller's dream. It has already launched in China, but the company plans to start selling it internationally starting this summer with yet to be announced. An Indiegogo page has been set up with the promise of more info.
The future of video games is in your mobile phone, a revolution in low-latency communications is giving your mobile phone the graphic power of a gaming computer.