Technology
A smart laser tool that does away with tape measures for good
HOTO Tools transforms the toolbox stable with extra tech but still keeps it beautifully simple.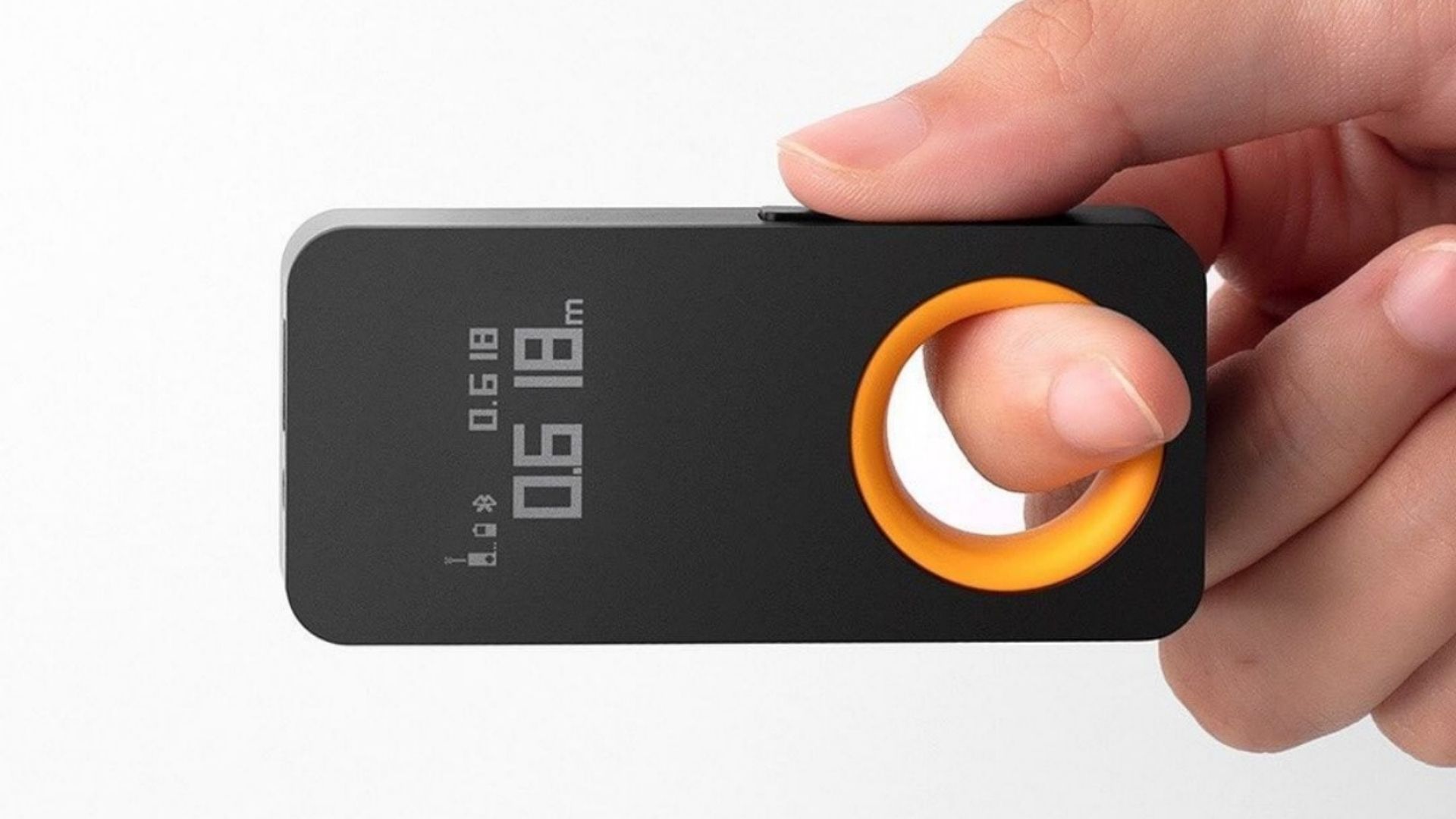 Chinese tool company HOTO Tools has transformed the archetypal tape measure into a compact, pocket-sized device using smart lasers and bluetooth technology.
The tech might not be anything new but typical laser measures are often bulky and therefore difficult to transport.
The HOTO Smart Laser Measure, on the other hand, is almost the size of a key ring. 
It's also incredibly simple to use thanks to its one button function. A long press starts the measuring process, and another press ends it.
And since it uses a laser rather than a physical tape, you can measure something as far as 98ft (30m) away.
Equipping users with the necessary info is a monochrome OLED screen that looks as though it's embedded inside the device.
It does so with ease, displaying current measurements as well as battery level and bluetooth status. 
The measure is chargeable via USB-C port, the HOTO laser measure and uses bluetooth connectivity to share data with the Mi Home smartphone app, which lets users draw diagrams, create floor plans and assign measurements alongside images.
This smart laser is more than just a tape measure
Sure, the accompanying app is jam packed with cool features but HOTO's Smart Laser Measure is impressive just on its own.
With a compact design and ease of use, the device illustrates how even the simplest of tools can be improved and become smart when integrated with technological advancements.
Saying that, it's easy to add unnecessary features to something that works just as fine as it is.
Here, HOTO avoids that mishap by keeping it simple.