Technology
The Centaur robotic wheelchair lets users have eye-to-eye conversations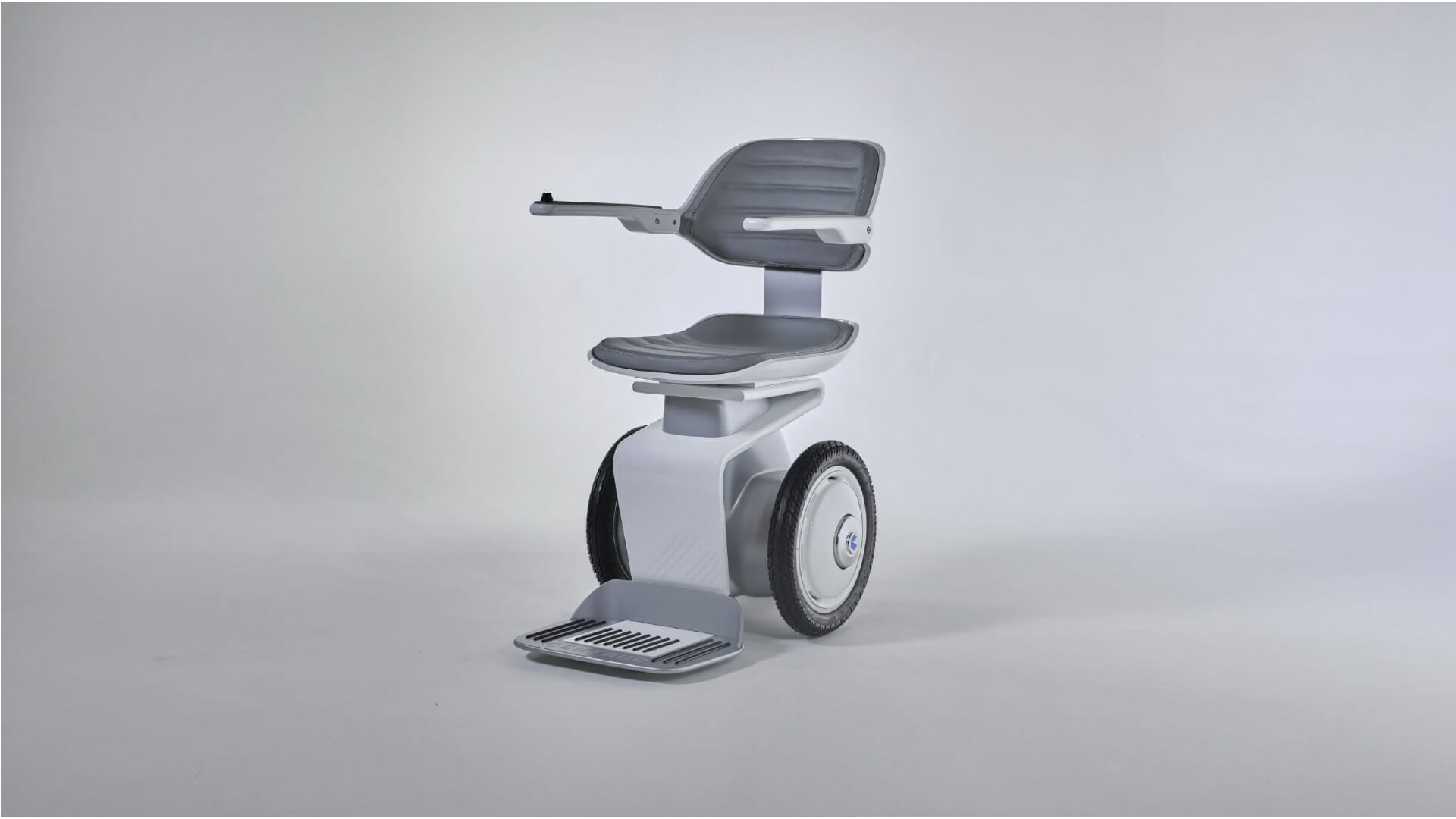 London-based startup Centaur robotics has developed a mobile-connected wheelchair that reimagines modern-day mobility.
In response to a human need for independence and freedom, Centaur packs revolutionary technology inside a sleek and lightweight personal electric vehicle (PEV).
Why Centaur? To give people the independence and freedom they deserve by using modern design and new technology
Centaur believes mobility needs re-imagining to provide a real advantage for everyday human needs. Their company mission is to challenge thinking through design and to create superhuman technology that provides extra-ordinary mobility fit for humans in the 21st Century.
The minds behind Centaur – British startup Centaur Robotic
Centaur Robotics was created in 2014 when David Rajan failed to find a wheelchair that suited the needs of his son Alfie, who has cerebral palsy. On a mission to create his own, the company was founded with the aims to change social perceptions of individuals challenged with mobility issues.
It has already been backed by a number of high net worth individuals and angel investors and is today, led by a highly experienced team of technology executives, engineers and designers from the likes of Oracle and Ford. The Centaur wheelchair is their debut product.
Materials & Techniques – Composite, Leather and Rubber
The Centaur wheelchair offers efficiency and mobility at an affordable price thanks to its ingenious design, which uses materials chosen for the benefits they provide to the user.
Composite materials create strength whilst making the entire vehicle ultra-lightweight, leather upholstery offers comfort whilst being easy to clean, and at the base of the wheelchair, puncture-proof rubber enhances the vehicle's performances on trickier terrain.
The start-up that David Rajan has funded really resonates with the motto of Luke Miles "It's no longer enough to just make better things, we have to make things better".
Style & Aesthetics – Sleek and Minimal
With an aesthetic akin to an Apple product, the Centaur boasts a beautifully minimal style with unobtrusive features like a barely-there joystick and simple responsive buttons. A streamlined silhouette speaks to its lightweight nature, with slim armrests that drop down for better access to tables and desks.
Easy-to-use, smart technology and eye-to-eye conversation
Powered by a lithium-ion battery that's rechargeable in just four hours, the Centaur has a range of 10 miles or approximately eight hours of running time. It's also packed with lots of other smart technology to enhance the user experience like mobile app connectivity, tracking maps and journey planning.
The Centaur is manoeuvred using simple controls via either the joystick or mobile app, and a self-balancing machine with a small turning circle enables access to doors and tables. Small and nimble, the vehicle is expertly designed to navigate awkward rooms whilst allowing users more freedom to shift their position throughout the day – an adjustable seat lifts users to eye level enabling eye-to-eye communication whilst improving their reach.
Design memento – Centaur's fight against COVID-19
After entering Centaur into a competition designed to address issues surrounding the COVID-10 pandemic, the company has been awarded a government grant of £50,000. The electric wheelchair will eventually be rolled out into hospitals and care homes where it's hoped it will eliminate the need for porters and safeguard patients and carers by limiting contact between them, stopping the spread of infections.
Care homes and hospitals using the Centaur will become more productive as less time will be spent pushing patients around. It will also give care home residents greater independence and is easy to clean, further reducing the chance of disease and virus transmission.
The writer's opinion comment – The mobility of today, not tomorrow
An important step in designing a wheelchair is to understand how the chair will be used in all environments applicable to the user. The Centaur does this and it does it successfully, tackling the everyday challenges like reach, cleaning, transportation – issues that able-bodied people take for granted.
Similar to other recently published concepts, like the climbing SCEWO wheelchair by students from ETH Zurich, and QOLO, an exoskeleton design by a team from the University of Tsukuba in Japan, the Centaur works to improve the mobility of tomorrow. Perhaps the Centaur is a more realistic solution in the more immediate future though, with less far-fetched features and a more competitive price.
The pandemic has highlighted the need for new robotic assistants, like Pharmy by ARBO design.